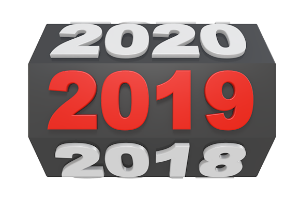 Well, it looks like we've survived another year. 2018 may have been less fun than 2017 (or the end of 2016 for that matter) but our beloved music is still alive and well–despite the ravings of certain uninformed critics. CDs are still around, along with vinyl (and now, cassettes too?) while digital downloads may be losing favor. Predicting the future of the music industry is almost as difficult as forecasting political trends, so instead we will celebrate the best music, books and videos of the year, and offer a farewell to the giants who left us in 2018.

Best recordings, books and videos of the year:
Listed in alphabetical order by artists/authors, top 3 picks for books and DVDs, top 5 for reissues, and 15 each for instrumental and vocal CDs. The links will take you to the original reviews; they will open in a separate window so you won't lose your place in this article.
Books:
Judy Carmichael, "Swinger: A Jazz Girl's Adventures" (self-published)
Maxine Gordon, "Sophisticated Giant: The Life & Legacy of Dexter Gordon" (University of California)
Peter Jones, "This is Hip: The Life of Mark Murphy" (Equinox)
Retro Reviews (new releases):
John Coltrane, "Both Directions at Once: The Lost Album" (Impulse)
Ella Fitzgerald & Louis Armstrong, "Cheek to Cheek: The Complete Duet Recordings" (Verve)
Erroll Garner, "Nightconcert" (Mack Avenue)
Various Artists, "The Savory Collection" (Mosaic)
"Wes Montgomery in Paris" (Resonance)
Best Instrumental CDs:
Lynne Arriale, "Give Us These Days" (Challenge)
Brubeck Brothers Quartet, "Timeline" (Blue Forest)
Anat Cohen/Fred Hersch, "Live in Heraldsberg" (Anzic)
Richie Cole, "Cannonball" (RCP)
Eddie Daniels, "Heart of Brazil" (Resonance)
Eli Degibri, "Soul Station" (Degibri)
Brad Goode/Ernie Watts, "That's Right" (Origin)
Christopher Hollyday, "Telepathy" (Jazzbeat)
Ryan Keberle/Frank Woeste, "Reverso: Sweet Ravel" (Phonoart)
Nadje Noordhuis/James Shipp, "Indigo" (Little Mystery)
Renee Rosnes/David Hajdu, "Ice on the Hudson" (SMK Jazz)
Bobby Sanabria Multiverse Big Band, "West Side Story Reimagined" (Jazzheads)
Helen Sung, "Sung with Words" (Stricker Street)
Temple University Jazz All-Stars (Terell Stafford/Dick Oatts/Bruce Barth), "Family Feeling" (BCM&D)
Martin Wind, "Light Blue" (Laika)
Best Vocal CDs:
"Cyrille Aimée Live" (Mack Avenue)
Alyssa Allgood, "Exactly Like You" (Cellar)
Camille Bertault, "Pas de Géant" (Okeh)
Rachel Caswell, "We're All in the Dance" (Turtle Ridge)
Alexis Cole (with One for All), "You'd Be So Nice to Come Home To" (Venus)
Kurt Elling, "The Questions" (Okeh)/"The Questions Live" (self-released download) [tie]
Keri Johnsrud/Kevin Bales, "Beyond the Neighborhood" (self-released)
Allegra Levy, "Looking at the Moon" (SteepleChase)
Manhattan Transfer, "The Junction" (BMG)
Kate McGarry/Keith Ganz/Gary Versace, "The Subject Tonight is Love" (Binxtown)
Judy Niemack/Jim McNeely/Danish Radio Big Band, "New York Stories" (Sunnyside)
John Proulx, "Say It" (ArtistShare)
Tessa Souter, "Picture in Black & White" (NOA)
Luciana Souza, "The Book of Longing" (Sunnyside)
Roseanna Vitro, "Tell Me the Truth" (Skyline)
Best Videos:
Randy Brecker Quintet, "Live 1988" (MVD)
"The Jazz Loft According to W. Eugene Smith" (Kino/Lorber)
"We Knew What We Had" (Pittsburgh Jazz) (MCG Jazz)
A personal note:
In the past year, I was honored to write liner notes for three albums, Beverly Church Hogan's "Can't Get Out of This Mood" (Cafe Pacific), Al Hood's "Muses" (self-released) and the Ellyn Rucker/Brad Terry concert recording "Uncharted" (self-released). This albums are all scheduled for release in 2019. Please check them out!
Farewells:
Among the musicians and jazz supporters we lost in the past 12 months were Max Bennett, Hamiet Bluiett, Henry Butler, Leon "Ndugu" Chancler, Wayne Dockery, Bob Dorough, Yvonne Ervin, Sonny Fortune, Aretha Franklin, Jerry Gonzalez, Lorraine Gordon, Kellye Gray, Roy Hargrove, Fred Hess, Bill Hughes, Didier Lockwood,  Hugh Masakela, Audrey Morris, Buell Neidlinger, Rebecca Parris, Perry Robinson, Coco Schumann, Tomasz Stanko, Cecil Taylor, John Van Ohlen,  Marlene VerPlanck, Bill Watrous, Randy Weston, Patrick Williams and Nancy Wilson.
Finally…
Thanks to all of our loyal readers, and those who have donated money, time and services to this site. We hope to continue for many years to come, and we trust that we will continue to receive your support and readership.
Best,
Thomas Cunniffe.