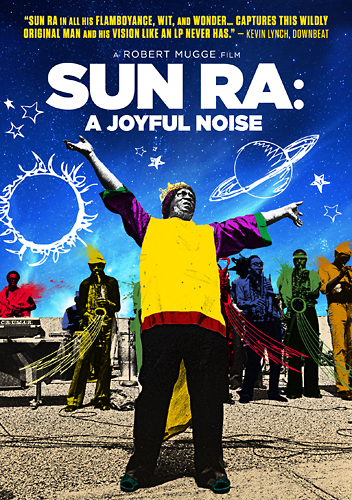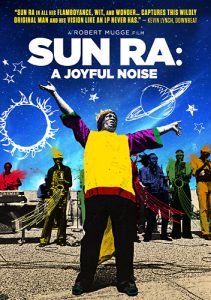 We may never know all of the reasons that caused Herman Sonny Blount to transform himself into Sun Ra. Even the date of his transformation changed with Ra's various accounts. But whenever it happened, the change was complete and irreversible. He stopped talking about his former life as a pianist and bandleader, refused to identify himself as a human being (let alone a black man) and developed an elaborate (if somewhat illogical) myth around his descent from the planet Saturn and his mission to save the Earth from its wrong-headed ways. However, even if the jazz listener discounts Ra's philosophies, his musical legacy is hard to ignore. He created a universe which incorporated all of the main components of black music, including African and Caribbean influences, blues, spirituals, and all of the main jazz genres from traditional to free. In keeping with the futuristic slant to his philosophy, Ra incorporated electronic instruments into his band long before others followed suit. Ra added theatricality to his live performances, costuming his extraordinarily talented musicians in vividly colored robes and makeup, and leading long parades in front of and through the audience. The flashy costumes and wild music made the Sun Ra Arkestra a natural for film, and while there are several documentaries (and one very strange feature film) about Ra and his organization, no filmmaker captured the essence of the group as well as Robert Mugge in his 1980 film, "A Joyful Noise", newly released in a splendid restoration by MVD Visual.
Mugge and his crew spent two years with Ra and the Arkestra, and he penetrated beyond the façade more than other filmmakers. As in other films, Ra was given plenty of opportunities to spread his message about the flaws of humanity and his mission to save the world through his music. But in a relative rarity within Ra documentaries, Mugge interviewed some of his sidemen (including Danny Thompson and John Gilmore), who shared their thoughts about their working relationships with Ra, and how they interact with their community in the Germantown section of Philadelphia. Mugge goes within the house where several members of the band (including Ra) live in communal fashion. We see the band members running a neighborhood convenience store and hear how one of the band members created a drum from the remains of a lightning-struck tree. The vast repertoire of the band is showcased, featuring several wild free improvisations (with Mugge's dizzying camera moves mirroring the unrestrained music) and a surprisingly bouncy version of "Round Midnight". In addition to performances held on the top of a museum in Philadelphia and a ballroom in Baltimore, we see Ra rehearsing his musicians as they work through a new composition.  Through it all, Mugge lets the musicians tell their own stories, never judging or questioning them. In the scene shot in Washington, DC, we might laugh at Ra's seeming naïveté about not finding a "Black House" across the street from the White House, but it leads to an interesting point about the need for direct opposites in critical thinking.
"A Joyful Noise" has appeared on home video before, but it has never looked as good as on this new DVD. The 16mm film has been transferred to HD video, and in the process, the bright colors of the band costumes stand in sharp relief to the mundane backgrounds. The sound seems to be better as well, and the new inter-titles are much easier to read than the old burned-in film titles. The DVD also includes a virtual soundtrack with 13 audio recordings offering full length versions (or as complete as they exist) of original music from the film. Unfortunately, the DVD authoring does not include a "play all" function and each track repeats rather than going on to the next track or returning to the audio menu. This minor flaw aside, this new edition of "A Joyful Noise" should be included in every jazz history course. Even if the entire film can't be screened because of time restrictions, just about any performance section of the film could be used to introduce students to the unique world of Sun Ra and his Arkestra. Without stating it directly, Mugge's film clearly delineates Ra's position in jazz history, drawing on the rich history of past masters and pointing the way to Ra's omnipresent future.