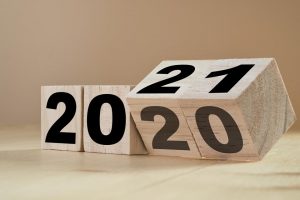 In our increasingly divided culture, there are few things on which we can all agree. However, we can all unite in the knowledge that 2020 was pretty damned awful. I was very eager to see this year end (and it seemed like it took forever to do it!) but the turns that occurred in my personal life still amaze me. At the end of 2019, I never would have believed that I would relocate to the East Coast within six months. Nor would I have believed that the combination of near-eviction, homelessness and a pandemic would somehow provide the opportunity for me to realize this dream. But here I am, waiting for concerts to resume so that I can report on music coming from clubs up and down the East Coast. It will happen…and hopefully, this year. Meanwhile, I've become lonely, frustrated, impatient and grumpy (as in the old Jersey law firm of the same name).
While concerts stopped, jazz musicians continued to create online and in small venues. And if we couldn't hear live music, there was plenty of new CDs—covering both new and old sounds. The virus may have ended the usual flood of holiday releases (2020 was the first time that I didn't revise or republish "Music for a Cool Yule") and the only way to watch jazz videos was by streaming online (I'm a little behind on that front; we'll catch up soon). Jazz books were also plentiful this year, and I believe that all three of the books in my best-of list will be consulted by scholars for years to come. I feel the same way about the CDs, but I wonder if CD players will continue to be made in the coming years.
Anyway, on to the lists, including an extensive one featuring those who have passed on.
Best recordings, books and videos of the year:
Listed in alphabetical order by artists/authors, top 3 picks for books and concerts, 5 for reissues, and 10 each for instrumental and vocal CDs. The links will take you to the original reviews; they will open in a separate window so you won't lose your place in this article.
Books:
Philip Clark, "Dave Brubeck: A Life in Time" (DaCapo)
Ricky Riccardi, "Heart Full of Rhythm" (Oxford)
Kevin Whitehead, "Play the Way You Feel" (Oxford)
Retro Reviews (new releases):
Dave Brubeck, "Time Outtakes" (Brubeck Editions)
Paul Desmond, "The Complete 1975 Toronto Recordings" (Mosaic)
Tubby Hayes, "The Complete Fontana Albums" (Fontana)
Charles Mingus, "Bremen 1964/1975" (Sunnyside)
Sonny Rollins, "Rollins in Holland" (Resonance)
Best Instrumental CDs:
Lynne Arriale, "Chimes of Freedom" (Challenge)
"Artemis" (Blue Note)
Kenny Barron, "Without Deception" (Dare 2)
John DiMartino, "Passion Flower" (Sunnyside)
Dave Douglas, "Overcome" (Greenleaf)
Fred Hersch, "Songs from Home" (Palmetto)
Brian Landrus, "For Now" (BlueLand)
Carla Marciano, "Psychosis" (Challenge)
Reverso, "The Melodic Line" (OutNote)
Maria Schneider Orchestra, "Data Lords" (ArtistShare)
Best Vocal CDs:
Benny Benack III, "A Lot of Livin' to Do" (BB3)
Dena DeRose, "Ode to the Road" (High Note)
Duchess, "Live at Jazz Standard" (Anzic)
Sinne Eeg, "We've Just Begun" (Stunt/BFM)
Nancy Harms, "She" (Gazelle)
Aubrey Johnson, "Unraveled" (Outside In)
Allegra Levy, "Lose My Number" (SteepleChase)
Nicki Parrott, "From New York to Paris" (Arbors)
Royal Bopsters, "Party of Four" (Motéma)
Kenny Washington, "What's the Hurry"?" (Lower 9th)

Farewells:
Among the musicians and jazz supporters we lost in the past 12 months were Bootsie Barnes, Betty Bennett, Claude Bolling, Michael Brooks, Candido Camero, Jeff Clayton, Jimmy Cobb, Terry Coen, Michael Cogswell, Freddie Cole, Richie Cole, Stanley Cowell, Stanley Crouch, Cleveland Eaton, Eddie Gale, Henry Grimes, Steve Grossman, Onaje Allan Gumbs, Jimmy Heath, Tobias Hug, Reggie Johnson, Helen Jones Woods, Ryo Kawasaki, Frank Kimbrough, Peter King, Lee Konitz, Mike Longo, Pat Longo, Christopher Loudon, Rebecca Luker, Johnny Mandel, Ellis Marsalis, Ron Mathewson, Lyle Mays, Jymie Merritt, Lennie Niehaus, Bob Northern, Larry Novak, Gary Peacock, Charli Persip, Lucky Peterson, Bucky Pizzarelli, Claudio Roditi, Freddie Rodriguez, Sr., Wallace Roney, Annie Ross, Holli Ross, Joe Segal, Hal Singer, Bill Smith, Viola Smith, Ira Sullivan, Donn Trenner, McCoy Tyner, Andrew White, Chip White, Hal Willner, and Eugene Wright. We also bid a fond farewell to a wonderful New York club, Jazz Standard and to the Denver venue, El Chapultepec (and pray that no others close permanently).
Finally…
Thanks to all of our loyal readers, and those who have donated money, time and services to this site. We hope to continue for many years to come, and we trust that we will continue to receive your support and readership.
Best,
Thomas Cunniffe.