Hello everyone!
Welcome to the autumn edition of Jazz History Online. Although our summer issue celebrated our 10th anniversary on the web, I hope that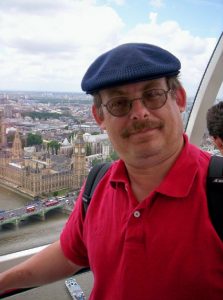 you noticed the additions to our new feature, Concert Diary. I've posted several performance reviews since last May from Philadelphia, New York City, Baltimore, Wilmington, and Chicago. These reviews are collected in quarterly articles, but you can see the new ones as they are published by checking The Front Page. As new reviews publish every week or so, I do not send out e-mails for each new entry. However, if you follow JHO's Facebook page, you can find updates for each concert review. If you haven't joined our Facebook page, the instructions are below.
Bill Milkowski has just published a wonderful biography of tenor sax icon Michael Brecker, and I am very happy to feature it in the Book Review section. Brecker truly deserves a place in the pantheon of great jazz tenor saxophonists, and this authoritative book may garner Brecker that spot. Canadian vocalist, composer, and poet Lara Solnicki released a fascinating CD earlier this year. In the Interview section, she discusses the album and her creative process.
Several previously unissued recordings have been issued since the spring. Three notable releases, featuring Sheila Jordan, Harold Land, and the duo of Roy Hargrove and Mulgrew Miller share the Retro Review space. Tenor saxophonists and pianists dominate the instrumental CD reviews with new releases from Eliane Elias, Joel Frahm. Renee Rosnes, and Helen Sung. On the vocal side, you'll find new discs from Patricia Barber, Stacey Kent, Kate McGarry, and Roseanna Vitro.
Over the pandemic, our readership nearly tripled! We now have 9000 + unique visitors every month! If you are new to us, welcome! We have just added three new advertisers to The Front Page. Please click on the ads from Jeremy Monteiro, Roseanna Vitro, and Chick Corea Enterprises. If you would like to advertise your music-related product, please e-mail me at jazzhistoryonline@gmail.com. Also, keep a lookout for a new fund-raising program for JHO. I would greatly appreciate sponsors to support the concert diary. The cost of traveling and hotel stays can be staggering, even when one is trying to be frugal.
All comments can be directed to me at jazzhistoryonline@live.com. Donations of any amount may be made through the donation portal on this site or through paypal.me/jazzhistoryonline. Join our Facebook page at facebook.com/JazzHistoryOnline/. To be sure you get our Facebook messages, hover over the "liked" button on our Facebook page, and click the top two selections ("Get Notifications" and "Following"). If you'd like a monthly e-mail update of new articles (no, we won't sell your addresses to anyone else) please send your name and e-mail address to jazzhistoryonline@gmail.com.
See you in late December for our year-end issue.
Thomas Cunniffe