Hello everyone,
Hope you're having a lovely winter. Here in Denver, we've received twice as much snow as normal and the mountains have had epic storms. Those who go up to the mountains to ski have raved about the fresh powder–and complained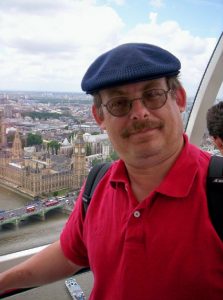 about the traffic to and from! One of our new CD Review columns features artists who travel up the mountain during the summer. Of course, I'm speaking of the musicians from the Vail Jazz Party, many of whom return year after year to perform for the appreciative audiences there. Six new discs (by Adrian Cunningham, Sinne Eeg, Nicki Parrott, Ken Peplowski, Diego Figueiredo, Terell Stafford, Dick Oatts and Jerry Weldon) have trickled into the JHO office since last September's party, and they are all featured in this new review.
The CD Review section also includes columns titled "His Voice" and "Her Voice". Despite the titles, these two articles aren't related; it's just a convenient way to designate sets of reviews about male and female singers. The women featured in "Her Voice" (Nancy Harms, Karrin Allyson and Virginia Schenck) dedicate their albums to important females and to political commentary. The men (John Allee, Benny Berack III, Paul Jost and Jay Leonhart) are all united by unique repertoire and outstanding arrangements. And where are the instrumentalists? Check out our Retro Review for a detailed summation of the 13-CD Tubby Hayes box set, "The Complete Fontana Albums". Finally, the Book Review section features two new volumes dedicated to jazz in the 21st century. We will have a new concert review posting at the beginning of March.
For those of you who would like to support this website, please check out my letter regarding an upcoming collaboration with Patreon. You can become a Patreon member of Jazz History Online for as little as $5 per month. A steady and dependable cash flow will help me work towards producing 6 new issues each year, and hiring additional writers to offer different perspectives than my own. At press time, we have not launched the Patreon campaign, but expect to do so within the next few weeks. If you would like to participate, please send me an e-mail at jazzhistoryonline@gmail.com. I will send the necessary link and directions once we are ready to launch. Please note that anyone partaking in the Patreon program will not be asked to contribute any additional money than what they have pledged.
We now have nearly 2600 Facebook fans! Are you one of them? If not, please go to https://www.facebook.com/JazzHistoryOnline/ and join the party! To be sure you get our Facebook messages, hover over the "liked" button on our Facebook page, and click the top two selections ("Get Notifications" and "Following"). If you'd like a monthly e-mail update of new articles (no, we won't sell your addresses to anyone else), or would like to communicate with me, please write to jazzhistoryonline@live.com
Best,
Tom Cunniffe