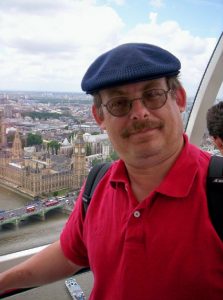 Hello, everyone,
I hope that you've all had a lovely holiday season. As we enter 2022, there's a lot of uncertainty about how the COVID-19 pandemic will affect our lives. As usual, none of the experts can agree, so we'll just have to take this year as it comes, and hope that it's much better than the last two!
One element is constant, and that is (of course) the music. I've heard wonderful live performances in the past few months, and I look forward to getting back to the clubs once things get back to normal. For my listings of the best concerts, books, and CDs of the year (plus a listing of jazz musicians and supporters who have passed on), please check out the 2021 Summation.
This month, I've written about two of my favorite musicians, neither of whom had received proper attention on this site. I have revised an old article I wrote for jazz.com about Django Reinhardt and the development of his solo style. You can listen to the tracks through the embedded playlist. This month, I have dedicated the Retro Review to the great trumpeter Roy Eldridge. The reissue I've selected focuses on 4 sessions from the early 1950s. combining Eldridge with the Oscar Peterson Quartet. If you don't know this music, it is easily available and highly recommended. Featured in Book Reviews is Joe La Barbera's powerful memoir of his tenure in Bill Evans' final trio. And our combined CD Review section features four tribute albums by musicians living far from the major music centers of New York and LA.
Many thanks to those who contributed to my Facebook and PayPal fundraisers. If you missed out on giving, feel free to make a donation at any time. You can use the donate portal on the top of every page on this site to send money through PayPal. You can also use our direct URL: paypal.me/jazzhistoryonline. Please contact me at jazzhistoryonline@gmail.com if you would like to donate via Zelle
All comments can be directed to me at jazzhistoryonline@live.com. Join our Facebook page at facebook.com/JazzHistoryOnline/. To be sure you get our Facebook messages, hover over the "liked" button on our Facebook page, and click the top two selections ("Get Notifications" and "Following"). If you'd like a monthly e-mail update of new articles (no, we won't sell your addresses to anyone else) please send your name and e-mail address to jazzhistoryonline@gmail.com.
Best,
Tom Cunniffe
`-
`