Hello everyone–
Welcome to the much-delayed autumn issue of Jazz History Online. Just as our new site makeover was launched without fanfare, this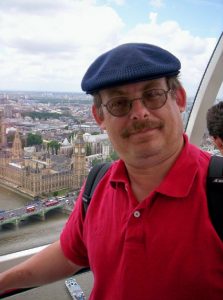 issue is also having a "soft launch". You'll notice that there is a considerable amount of new material in this issue: a feature on the wonderful Brazilian jazz singer, Joyce Moreno; a special Retro Review on Dave Holland's "Conference of the Birds", a Video Review of the new Wayne Shorter documentary, an in-depth essay review on two marvelous jazz suites, five concert reviews (with one doubling as a CD Review) and a new Book Review.  What is not here is our usual compliment of CD Reviews. I am still writing three sets of disc reviews, and due to other demands on my time, I won't be able to write and publish those reviews until after the holiday weekend.  I wanted to make the other items available now, so you could read them in any spare time you had over Thanksgiving. (A concert review of the vocal group säje will be combined with a CD review, which will be published alongside the other new disc reviews).
I encourage you to keep an eye on this site over the next few weeks. There's another avalanche of reissues coming out next month. I'm going to try to review as many of those discs as I can before Christmas, in case you want to have a few of those sets sitting under the Christmas tree. And for your list to Santa, here's a preview: a newly discovered concert recording by the Dave Brubeck Quartet; a half-dozen discs of 1960s broadcasts by Ahmad Jamal; two separate collections of Wes Montgomery nightclub sets; newly-released music by Bill Evans and Vince Guaraldi; plus Mosaic's long-awaited 10-CD Don Byas collection. I will try to have reviews up just as soon as I can listen to the discs.  The reviews will post in an expanding article format, much like the Concert Journal feature (and yes, I know, that feature has been delayed over the last two months. I'm trying to make it better, friends).
Many thanks to our IT genius, Keith Kavanaugh, for his eye-catching revision of JHO. In a way, this is a throwback to the earliest layout, based on two newspaper-styled columns announcing the new articles. The ads are now on rotators, which makes them easier to maneuver, in both the desktop and mobile editions. We've had a couple of site outages in the recent past (hopefully, you missed them!) and the new platform should be much more stable. Keith has been a great help to me, and I highly recommend his work. If you're looking for jazz-related merchandise for the holidays or beyond, be sure to check out his site, www.bauwau.com (his ad on JHO will also take you there).
When the CD Reviews publish, I will send out the usual e-mail and Facebook announcements. I will also re-write this note before publishing the full issue. Many thanks for your patience. Happy Holidays.
Tom