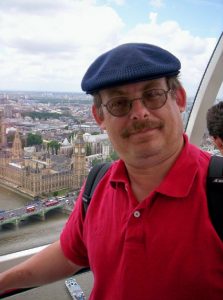 Hello everyone,
Welcome to the 12th-anniversary issue of Jazz History Online! I am thrilled that this website has survived all of the dramas and obstacles that have appeared in the past dozen years. There are not many jazz websites that have been around as long as JHO, and I have no plans to stop writing and publishing this site.
I had a few other ideas about what to write in this space, but that all changed with the news of Tony Bennett's death this morning. He was 96 years old and retired for the past few years due to Alzheimer's. To celebrate Bennett's legacy, I have reposted my review of his magnificent Jerome Kern album on The Front Page. In this space, I would like to share the story of my first meeting with Mr. Bennett. I posted the story as a comment on today's New York Times obituary.
Tony Bennett was an incredible singer and a gracious man. When I was in college at the University of Northern Colorado, I volunteered as an usher for the civic theater. Bennett was booked to perform there, and I signed up to work the concert. He was scheduled to sing a full concert and then appear at a reception where his paintings would be on display. On the afternoon of the concert, I received a phone call. Tony Bennett had the flu, and the concert was going to be rescheduled. And it was…on the next day! As a vocalist myself, I figured that Bennett would not sing in full voice, and certainly would not appear at the reception. I was wrong. Bennett was a real trouper, singing the whole show in full voice (including "Fly Me to the Moon" without the microphone) and then greeting everyone at the reception. When I had my chance to speak to him, "You are a vocal God! I'm a singer, and I wouldn't dream of singing the show you did on the day after a bout with the flu!" He said, "Well, I didn't want anyone to be disappointed." To his eyes, there was no difference between Greeley, Colorado and New York City. RIP, sir.
This is not a big issue, as I have been very busy with other major projects (which I will tell you about in a future issue). In addition to the articles newly posted, we will have two new concert reviews that will publish before the end of July. This issue's Book Review is of a long-overdue biography of Chick Webb. Stephanie Stein Crease's "Rhythm Man" includes significant amounts of original research, and a dedicated focus on the development of Webb's orchestra before Ella Fitzgerald joined the ranks. The Retro Review spotlights a newly-discovered 1961 recording of the John Coltrane Quintet featuring Eric Dolphy. "Evenings at the Village Gate" fills in an important gap in the development of Coltrane's modal explorations. Big band concept albums fill the Instrumental CD Reviews page with albums led by Mark Buselli and Brent Wallarab, Chuck Owen, Bobby Sanabria, Erica Seguine and Shon Baker. The Vocal CD Reviews focuses on the art of intimate singing, with CDs by Libby York, Jane Irving, and Mary Foster Conklin.
If you would like to help Jazz History Online with a financial donation, we have a great opportunity right now. Please go to https://fundrazr.com/72DvR4?ref=sh_7CbC82 before Monday, July 24, and help to keep your favorite jazz website in its present location. You may also donate at any time through our secure PayPal portal.
All comments can be directed to me at jazzhistoryonline@live.com. Join our Facebook page at facebook.com/JazzHistoryOnline/. To be sure you get our Facebook messages, hover over the "liked" button on our Facebook page, and click the top two selections ("Get Notifications" and "Following"). If you'd like a monthly e-mail update of new articles (no, we won't sell your addresses to anyone else) please send your name and e-mail address to jazzhistoryonline@gmail.com.
Best,
Tom Cunniffe