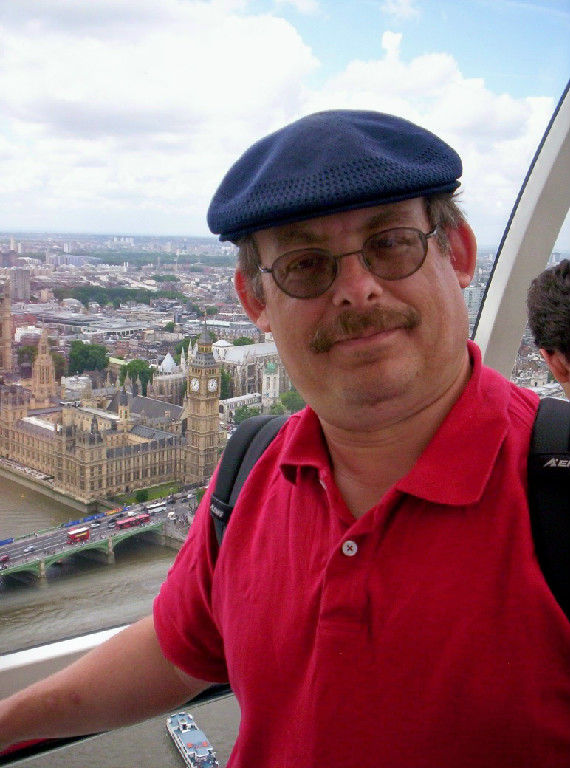 Hello everyone–
Welcome to the combined April/May issue of Jazz History Online. I'll explain why we're combining issues below, but I'll begin by apologizing for a late publication date this month. Basically, I was ill, and unable to work on the site for a few days–the problems of being a one-man operation. In addition to the articles published today, on Monday April 25, we will add a full-length concert review of the Greeley (Colorado) Jazz Festival, which will feature performances by New York Voices, the Clayton-Hamilton Jazz Orchestra, Ellis Marsalis, Houston Person, Tamir Hendleman, and Joey DeFrancesco.
You may have noticed that we haven't had many concert reviews lately. That's because Denver is generally "flyover country" for most jazz artists–we just don't have any other big cities in the vicinity, so it isn't always profitable for musicians to play here. Of course, that is not the case on the East Coast, and in an effort to keep this website better connected with the pulse of this still vibrant music, I am strongly considering moving the headquarters to the East Coast. I'm making a long postponed trip there in mid-May, and one of my goals is to find a suitable location where I can access the Northeast's major jazz centers without paying outrageous prices for apartment rent. I may have found such a hamlet, and if all goes well, I will make an announcement as to where and when the relocation will occur. I also plan to hear live jazz in several locations, and I will write a summary review of those concerts which will appear in the June issue. I'm also planning an Historical Essay on the 1968 Bill Evans trio (with Eddie Gomez and Jack DeJohnette) and a Retro Review on the Dave Brubeck/Louis Armstrong collaboration, "The Real Ambassadors". My trip will allow me to do necessary research that can not be accomplished in Denver. Expect to see at least one of these articles in June, with the other following in the coming months. I'm doing a lot of planning (and a lot of free-lance work) to prepare for this trip, so I trust you will excuse the absence of a May issue, and will appreciate our offerings for June.
My work only increases when I return. GoDaddy, who hosts this site, announced last month that they are discontinuing the web platform I've used for the last five years. All of the articles must be moved from that platform by the end of the summer, or they will simply disappear from the web.  GoDaddy has not offered any assistance in moving this 400+ page site to a new platform, and the only option they can offer is unsatisfactory on many levels. So this summer, I will move this site–page by page–to a new platform on SquareSpace. The project will take several weeks to complete. In the interim, JHO will present a "best-of" issue in July for the site's fifth anniversary, and depending on the progress of moving the site, that issue may be the first one hosted on the new platform. Everything should be transferred by the beginning of August, and the site will move forward from there.
On to this month's articles! We pay tribute to one of the pioneers of jazz education, David Baker, with a Book Review of Monika Herzig's 2011 collection of essays, "David Baker: A Legacy in Music". The Retro Review commemorates a new Broadway revival of "Shuffle Along" with discussions of two historical re-creations of the score, plus a new solo piano album of the songs by Ehud Asherie. Three more New York pianists–Bill Charlap, Steve Kuhn and Leslie Pintchik–are featured in the Instrumental CD Reviews, while our Vocal CD Reviews present recordings by veteran singers Freddy Cole, Barb Jungr and the late Mark Murphy.
Finally, we have a very special Sidetracks feature for you. In the past year, French vocalist Camille Bertault has lit up the internet with remarkably accurate scat re-creations of famous jazz solos. Many fans enjoy her videos but few know her background. The Sidetracks article includes four of her videos (and links to several more), plus biographical information and a review of her newly-released CD, "En Vie". It was great fun to chat with Camille and I hope you enjoy the article.
If you haven't checked our our  profile of Luciana Souza or the Historical Essay on the Duke Ellington/Billy Strayhorn masterpiece "Such Sweet Thunder", please do! Remember, you can read any of our old articles by using the search page or by browsing through the listings behind the navigation tabs. Just click on a navigation tab for links and summaries of all of our previously published articles in that category.
Jazz History Online's Facebook page continues to gain members. If you are not yet one of over 1650 fans, please go to www.facebook.com/JazzHistoryOnline and like us! To be sure you get our Facebook messages, hover over the "liked" button on our Facebook page, and click the top two selections ("Get Notifications" and "Following"). If you'd like a monthly e-mail update of new articles (no, we won't sell your addresses to anyone else), or would like to communicate with me, please write to [email protected]
Best,
Thomas Cunniffe