Hello everyone—
Welcome to the new edition of Jazz History Online, now emanating from our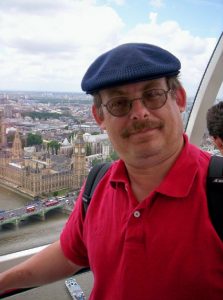 new permanent headquarters in Wilmington, Delaware. Many of you have asked why I decided on Wilmington. It was the usual real estate combination: price and location. Apartment rents are much lower here than most cities on the East Coast (and certainly cheaper than Denver). While Wilmington was the hometown of the late jazz trumpeter Clifford Brown, there's not a big jazz scene here. However, all of the major eastern cities are easily accessible by Amtrak and Greyhound lines that stop here. In the coming years, I plan to cover the music coming from New York, Boston, Washington DC, Baltimore and Philadelphia. I've also had invites to visit Pittsburgh, Columbus and Chicago. Right now, I'm in a holding pattern while I wait for live concerts to start again. And speaking of that…
I attended my first live concert in five months on July 30 in Montgomery County, north of Philadelphia. Rather than writing a review of the performance, I decided to explore the re-emergence of concerts in isolated areas of the world. All of the musicians I interviewed have performed live before audiences in the post-lockdown period. Only a few additional precautions have been necessary to make these concerts safe for the performers and the audience. Safety is a top priority, and I am not advocating that any performer should undertake concerts without being completely comfortable with the new requirements. There are ways to perform now, assuming that musicians are willing to think creatively and create their own opportunities.
The quarantine has given me time to re-examine music from my personal library. I recently replaced my single CD copies of Charles Mingus' Atlantic recordings with the Rhino box, "Passions of a Man". The studio recordings impressed with their high energy and intense performances, but then I got to "Mingus at Antibes" and the power of Mingus, Eric Dolphy, Ted Curson, Booker Ervin, Dannie Richmond (and on one tune, Bud Powell) made all of the other recordings seem tame. With racial inequality still dominating the news 60 years later, this album, with music inspired by the burgeoning Civil Rights movement, seems to be a particularly apt choice for this issue's Retro Review.
Watched any good jazz films lately? We have a Video Review of two new documentaries on Ella Fitzgerald and Count Basie. In addition, this month's Book Review features a pair of books about jazz's appearances on the screen. Kevin Whitehead's "Play the Way You Feel" offers a comprehensive guide to fictional and biographical films about jazz. James Harrod's "Stars of Jazz" chronicles the entire history of the legendary late 1950s series, which ran on local Los Angeles television for most of its three-year run. On the audio side, we continue our series "Jazz in the Time of COVID-19" with capsule reviews of discs released during the pandemic.
We now have over 2700 Facebook fans! Are you one of them? If not, please go to https://www.facebook.com/JazzHistoryOnline/ and join the party! To be sure you get our Facebook messages, hover over the "liked" button on our Facebook page, and click the top two selections ("Get Notifications" and "Following"). If you'd like a monthly e-mail update of new articles (no, we won't sell your addresses to anyone else), or would like to communicate with me, please write to jazzhistoryonline@live.com
Best,
Tom Cunniffe