Hello everyone–
At long last, here is our spring issue. This issue has been in the works for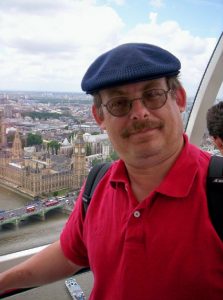 the last two months (starting with my review of the film, "Sloane: A Jazz Singer"). There's been a few setbacks that have impeded progress (including a review embargo and an all-but-canceled jazz festival), but I've also been very busy with projects outside of the website. I have been commissioned by Mosaic Records to write liner essays for two new box sets featuring John Hammond-produced sessions for Vanguard Records. I'm also hard at work on a new online book that celebrates the classic game show, "Pyramid". I plan to work on these projects between issues of this site, but be assured that the anniversary issue (with several surprises) will publish on July 19, and concert reviews will resume in June of performances in New York and Wilmington.
This month, I have mixed the vocal and instrumental categories for our new CD Reviews. "Feminine Perspectives" continues Jazz History Online's commitment to supporting female jazz artists. The reviews feature albums by Artemis, Sara Caswell, Champian Fulton, Jo Lawry, and Gretchen Parlato. "Summoning Spirits" is an essay review on tribute albums, including Cecilia Smith's homage to Mary Lou Williams, Craig Davis' salute to Dodo Marmarosa, Ann Hampton Callaway's celebration of Peggy Lee, and Janiece Jaffe's posthumous tribute to Joni Mitchell. The Retro Review, "The Bebop Chronicles" details two multi-disc sets that document the developments of modern jazz. The Savoy collection, "The Birth of Bop" was originally created in 1952 and issued as 5 10″ LPs. Verve's "Bird in LA" is completely comprised of private recordings catching Charlie Parker at Billy Berg's nightclub, the Shrine Auditorium, and at a wild clothing-optional jam session. The book review is of "Ruminations and Reflections", a loosely-constructed memoir of Dave Liebman and Richie Beirach. The narrative is as quirky and unpredictable as the music of its authors. And if you haven't read about "Sloane: A Jazz Singer" please do. This film is being shown and honored at many film festivals around the world (including Cannes). A screening is scheduled in New York in mid-June.
All comments can be directed to me at jazzhistoryonline@live.com. Join our Facebook page at facebook.com/JazzHistoryOnline/. To be sure you get our Facebook messages, hover over the "liked" button on our Facebook page, and click the top two selections ("Get Notifications" and "Following"). If you'd like a monthly e-mail update of new articles (no, we won't sell your addresses to anyone else) please send your name and e-mail address to jazzhistoryonline@gmail.com.
Best,
Tom Cunniffe