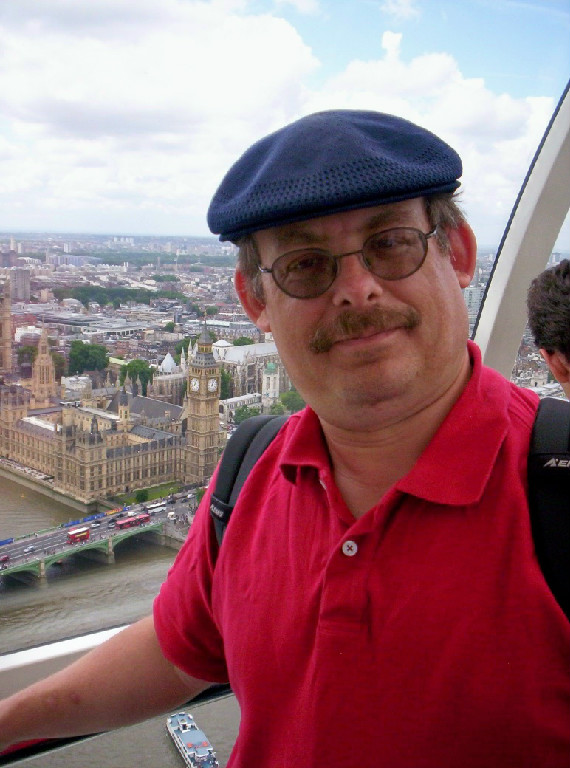 Hello everyone–
In my last column, I told you about a planned website makeover that was supposed to completed by now. You've probably noticed that things look the same around here. Without going into a long rant/explanation, let me say that I ran into many more obstacles than expected, and that the facelift will happen sometime within the next year. Basically, I'm looking for a host that will allow me to move the articles as a whole, with all of the links intact. I know this is possible, since one of my possible solutions offered that feature, but that program also had a steep learning curve that I found very challenging (Hey, I'm a jazz guy, not a web guy!) At this point, it looks like I will have to move to a new hosting service within the next year. That means that this version of the site can continue on as usual while I copy articles to the new version. Thanks for your infinite patience.
We have six new articles for you this month.To compliment our continuing Historical Essay on the Duke Ellington/Billy Strayhorn suite, "Such Sweet Thunder", we have a Book Review of "The Cambridge Companion to Duke Ellington", a collection of new essays written by 20 different authors and featuring a wide range of approaches to the world of Ellingtonia. The Retro Review features one of the most popular albums in jazz history, Erroll Garner's "Concert by the Sea". The concert in Carmel-by-the-Sea was recorded 60 years ago this month, and Columbia has just released the complete performance with newly restored and remastered sound. I'm sure most of you have owned this record for years, but you'll want to pick up this new edition. New in Sidetracks is an interview and profile of Philadelphia vocalist Michelle Lordi. If you liked our piece on Susannah McCorkle, and appreciate singers that tell stories, be sure to explore Lordi's music.
It looks like our long drought of jazz DVDs is breaking. This month, the DVD Review is of a splendid documentary on Charles Lloyd. Due for release in the coming weeks are "A Man in a Hurry" (a film about Tubby Hayes) and the long-awaited DVD issue of "The Girls in the Band". So (God willing and the creek don't rise) we should have new DVD reviews for the next few months. In our CD Reviews, I write about three superb pianists: Yelena Eckemoff, Benny Green and Fred Hersch. We also spotlight five intimate recordings featuring vocalists with small ensembles. Among the singers are Karrin Allyson, Laurie Antonioli, Sinnee Eeg, Elisabeth Lohninger, Gretchen Parlato, Becca Stevens, Peter Eldridge, Sara Gazarek and Tierney Sutton.
Next week, I'm interviewing Luciana Souza for a new Profile article. She has a great new album that represents a significant change from her previous work. I'll speak with her about the new album and her previous recordings. The finished article should appear within the next two issues (hopefully next month…)
Jazz History Online's Facebook page continues to gain members. If you are not yet one of our 1500+ fans, please go to www.facebook.com/JazzHistoryOnline and like us! To be sure you get our Facebook messages, hover over the "liked" button on our Facebook page, and click the top two selections ("Get Notifications" and "Following"). If you'd like a monthly e-mail update of new articles (no, we won't sell your addresses to anyone else), or would like to communicate with me, please write to [email protected]
Best,
Thomas Cunniffe