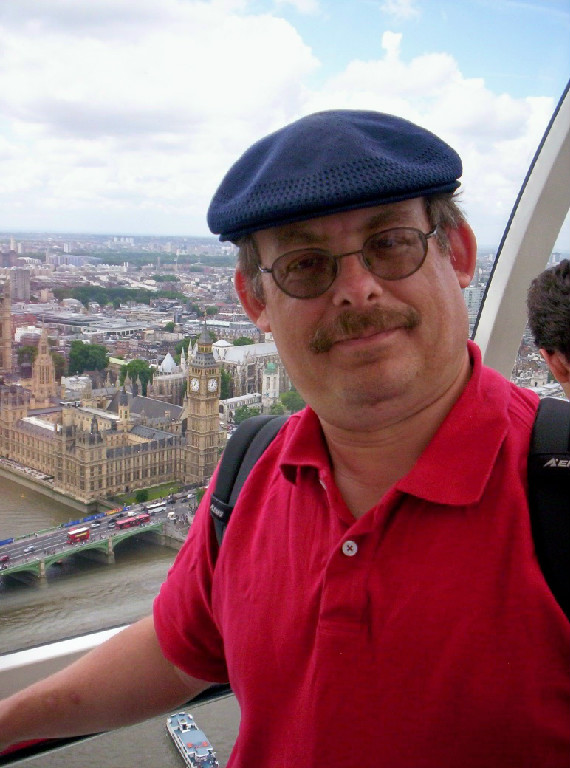 Hello everyone—
If you follow Jazz History Online on Facebook, you know that it's been very stressful around here lately. Like all arts organizations, JHO is always in need of money, but in the last few days, we've needed it more than ever. A number of people came to our rescue (including several new donors) and I'm very grateful to all of our patrons. As I've written many times before, this website could not run without you. Your continued support keeps the site online, and maintains food and shelter for its proprietor. Based on suggestions from a few friends, I am exploring new avenues for fund-raising. There is one new option which is available right now: PayPal has provided JHO with the following direct link for donations: https://www.paypal.me/JazzHistoryOnline. According to those who have used it, it works better than the donation portal on The Front Page. We will keep both options available, plus try to add another option in the coming weeks.
While I'm on the subject of gratitude, I am overjoyed with the reaction to my Historical Essay on Frankie Newton. Several readers have sent positive comments about Part 1, and the number of Facebook likes is quite encouraging. Part 2 is now published, and I hope that it meets with your approval. Traditionally, our Historical Essays do not attract many readers. For example, my article on the 1968 Bill Evans Trio featuring Eddie Gomez and Jack DeJohnette has garnered only 3 Facebook likes since its publication last June. I mention this item in particular because it is back on The Front Page, having been updated with a discussion of "Another Time", a previously unheard concert recorded in Holland. This Historical Essay takes the place of this month's Retro Review. I urge you to take a look at this newly expanded article, which is probably the most complete history yet published on this particular trio. If you're so inclined, please give it a like. As the old LP title said, "Everybody Digs Bill Evans".
In addition to the Newton and Evans pieces, we have a new Book Review tailored for modern big band fans. "Conversations with Bill Holman" collects a week of interviews with the bandleader/arranger, conducted by the director of the Eastman Jazz Ensemble, Bill Dobbins. For the most part, the interviews are fairly accessible, but readers are expected to know some of Holman's best-known charts. So, dig out those Kenton, Herman, Rich and Holman albums, because you'll want to hear those arrangements again! Keep an eye on our Facebook page for details about a new film on Holman currently being crowdfunded by Holman's stepdaughter, Kathryn King.
Just in time for Sonny Rollins' 87th birthday, MVD has issued a new edition of Robert Mugge's 1986 documentary, "Saxophone Colossus". I saw this film when it was first released, but seeing it again gave me new insights on both the musician and director. See the DVD Reviews for more details. We have three sets of CD Reviews this month. In Sidetracks, I discuss a pair of brilliant albums which combine classic American poetry with progressive jazz. The Vocal Reviews spotlight new albums by Kellye Gray, Diana Krall and Jazzmeia Horn, while the Instrumental Reviews feature albums by Fred Hersch, Bill Charlap, Annie Booth, and Josh Nelson.
For those of you residing in the Denver and Chicago areas, I have an exciting pair of concerts to announce. British jazz vocalist Anita Wardell is making her first appearances in both cities. She will be at the University of Denver on October 18, 2017, and she will appear at Chicago's Fulton Street Collective on October 22, 2017, where she will share the stage with another JHO favorite, Alyssa Allgood. You can learn more about Anita here and read my review of Alyssa's latest CD here. I will be involved with both concerts, so if you attend, please find me and say hello. Please note that due to this commitment, the next issue of JHO will appear in early November. However, the website will not be static. I plan to review a concert and CD by Katie Thiroux in early October, and I will also review a performance by Alison Miller's Boom Tic Boom at the Green Mill in Chicago.
Finally, we now have over 2000 Facebook fans! Are you one of them? If not, please go to https://www.facebook.com/JazzHistoryOnline/ and join the party! To be sure you get our Facebook messages, hover over the "liked" button on our Facebook page, and click the top two selections ("Get Notifications" and "Following"). If you'd like a monthly e-mail update of new articles (no, we won't sell your addresses to anyone else), or would like to communicate with me, please write to [email protected]
Best,
Thomas Cunniffe