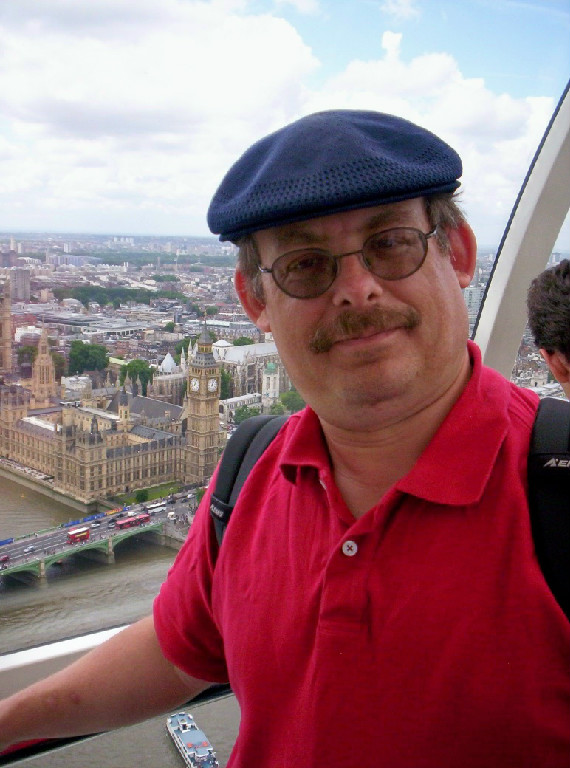 Welcome to the sophomore edition of Jazz History Online. We've had a wonderful opening month  and we hope you enjoy this month's offerings as much as last month's.
Many thanks for the positive comments!
New this month is our interview section. Marissa Dodge will interview some of today's best musicians to get their perspective on their music. We start with the saxophonist James Carter. as he tells Marissa about a concerto written especially for him, and about the controversy his music raises.
This month, we welcome a new writer to our staff. Janine Santana is a brilliant percussionist now living in Boulder, Colorado. She brings her deep knowledge and appreciation of Latin jazz to our pages. This month, she reviews two all-star Latin albums, both of which she highly recommends.
Skip Wilkins tells us of a choral festival in Moravia. After reading Skip's personal account of his experience as pianist and jazz choir director, check out the embedded video at the bottom of the page. It is amazing enough for a choral festival to get any television coverage at all, but to see a 15-minute feature is quite surprising. It's all in Czech, but Skip has provided written commentary to guide you through it all.
For my own contributions, I've touched upon several recordings that are all-time favorites, including the recordings of the Art Farmer/Jim Hall Quartet (in Historical Essays), Shirley Horn's classic "Here's To Life" and several editions of "The Smithsonian Collection of Classic Jazz" (both in Retro Reviews). I also review several new vocal CDs, two live recordings of Ann Hampton Callaway and an amazing new collection of Sonny Rollins performances. Right after Labor Day, I'll publish a review of the Vail Jazz Party and at least one more CD review (TBA.)
Thanks for being part of Jazz History Online. Keep the faith, and tell your friends!
Best,
Tom Cunniffe
PS. By the way, all articles on Jazz History Online are archived and easy to access. Just go to the relevant category (CD reviews, Retro Reviews, Tales From Prague) and you'll find abstracts of all of the articles we've published in that section.