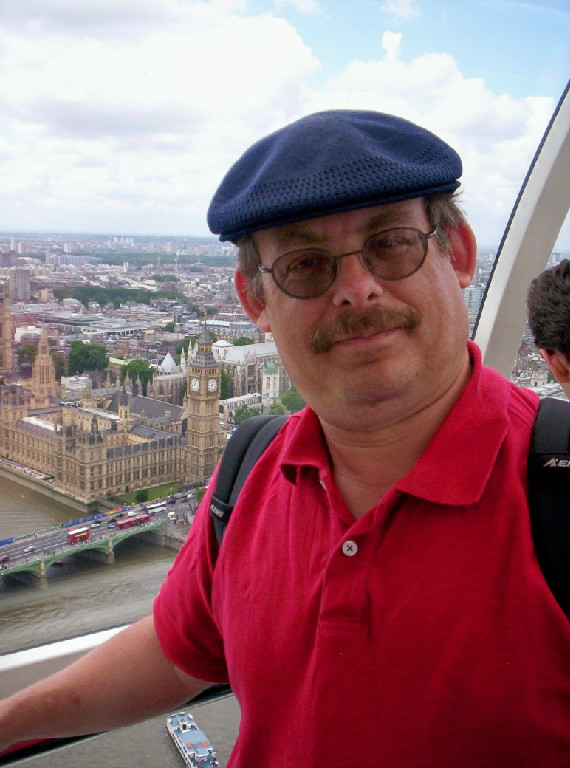 Hello everyone—
Seven years ago, Jazz History Online was launched with a profile, historical essay, and a handful of disc and concert reviews. Today, we have over 550 pages of content, and have earned praise from readers and colleagues worldwide. I can't begin to tell you how grateful I am that this site has survived through numerous financial crises and a few personnel changes. Thank you all for reading and contributing to this site. Special thanks to the musicians, authors and publicists who have supplied review materials (not all of which was covered here, alas) and my deepest thanks to Annie, Becky, Rachael and Eldeen, who convinced me over a lunch in Chicago that I needed to write on the web.
OK, we have a HUGE issue this time, so let's get to the details! Reissues and historical recordings were a little scarce when we started in 2011, but not any more. A little over a month ago, I had a large pile of reissues waiting for review, and I decided to combine them into one long Retro Review. Then the newly-discovered Coltrane album came to light, and I couldn't let that go, so there are now seven amazing collections covered, including the Mosaic Savory Collection, Verve boxes of Oscar Peterson, Ella Fitzgerald and Louis Armstrong, plus the Columbia Miles Davis with Coltrane, the Impulse Trane set and a Mack Avenue album of Erroll Garner. Start making your want lists now–you'll want to have all of these discs in your collection.
If you wonder why I write primarily positive reviews on this site, you should see the stuff I throw out. The book that I was asked to review this month is something I wish I could have just discarded. However, I was so angered by the poor scholarship that I wrote an essay about the poor quality of many jazz books. I called it a "non-review" and you can find it in the Sidetracks section. Observant readers of the site will notice that our profile of Luciana Souza has disappeared from The Front Page. Of course, it is still present in our Profiles archive, but  Luciana has a new CD due out next month, so it was time to replace her profile with a new one. That new profile should be in place either on the next issue or the one after. In the interim, I've added a delightful chat I had with Chris Brubeck regarding the 1958 State Department tour by the Dave Brubeck Quartet. It's located in the Interview section.
Lots of disc reviews this time, too. The DVD Review features a classic 1988 live date by the Randy Brecker Quintet (featuring Bob Berg, David Kikoski, Dieter Ilg and Joey Baron). In our Instrumental CD Reviews, you'll find notices on discs by Michael Cox, Eddie Daniels, Ryan Keberle and Bobby Sanabria. On the Vocal Reviews, we feature solo performers Cyrille Aimée, Amy Cervini, Keri Johnsrud and Allegra Levy, as well as vocal groups Manhattan Transfer and New York Voices.  
It may finally be time for Jazz History Online to move from GoDaddy. We talked about doing this move a couple of years ago when GoDaddy threatened to stop support for the template/site builder that I use. Now, support from them is virtually nonexistent, and the current versions of Google Chrome and Firefox won't read the template correctly. I have to use an outdated browser just to post articles on this site, so I can see that GoDaddy is not a long-term solution. If you have recommendations for a new web home for this 550 page site, please contact me through our Facebook page (link below).
We now have nearly 2500 Facebook fans! Are you one of them? If not, please go to https://www.facebook.com/JazzHistoryOnline/ and join the party! To be sure you get our Facebook messages, hover over the "liked" button on our Facebook page, and click the top two selections ("Get Notifications" and "Following"). If you'd like a monthly e-mail update of new articles (no, we won't sell your addresses to anyone else), or would like to communicate with me, please write to [email protected]
Best,
Thomas Cunniffe