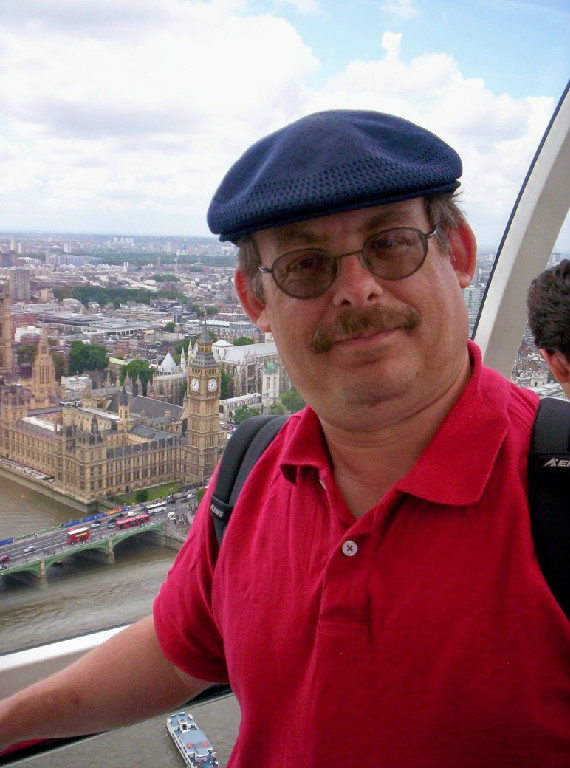 Happy Spring (we hope)! As in many parts of the US, the season of blooming flowers and general rebirth here in Colorado has been interrupted several times by the reappearance of Old Man Winter. Perhaps  the merry month of May will bring us a few weeks of temperate weather before the heat of summer.
If you haven't been to the site in the past few days, you may not have seen our new concert review. At a concert in Greeley, Colorado (home of my alma mater, UNC), the Swingle Singers performed a jaw-dropping concert that raised the bar on vocal group performance. My review includes coverage of the Swingles and their opening act, UNC's Northern Colorado Voices, which I consider one of the finest college vocal groups I've ever heard. Attentive readers of this page may recall that the Swingles review was also supposed to include their 50th anniversary CD, but that disc is still in post-production. If the concert was any indication, the disc will be nothing short of amazing. A review will post on JHO once the disc is available.
Speaking of overdue discs, we are still awaiting the Clifford Brown documentary, "Brownie Speaks". The latest promise is for a release in the next month. Again, once we have it (and you can buy it), we will review it.
With jazz DVDs becoming more and more scarce, we are considering a change to a jazz video column which would discuss long-form online videos when there are no DVDs available to review. Please send your thoughts (and nominations) to me at [email protected].
On to this month's reviews. This month's book review is of Marc Myers' "Why Jazz Happened", a study of the social and technological influences on jazz history. Our vocal CD reviews focus on two brilliant and progressive singers, Kendra Shank and Sara Serpa, and our instrumental CD reviews tell you about three established big bands with a decidedly modern bent. The Retro Review is also a big band album, Phil Woods' "I Remember…", an original suite of memorials to the jazz musicians that befriended and inspired Woods. I bought this record when I was in high school and it's been one of my favorites ever since. Although a CD is available, I recommend finding a copy of this  album on LP, where the sound is better and you get the brilliant liner notes by the late Herb Wong.
If you are one of our Facebook fans (or would like to be), please go to our fan page, like us (if you haven't already), then hover over the like button until the drop-down menu appears. Once it does, click the top two choices and that should insure that you will receive all of our updates. I hate it when Facebook changes the rules and keeps it a secret!
Remember, if you would like to help sponsor the site or one of our writers, please contact me at the e-mail address below. You may also make a donation through the button on our Front Page. If you would like to receive an e-mail with links to all of our new articles, please send an e-mail to [email protected]. You can use the same address to forward your comments and suggestions to me.
Best,
Thomas Cunniffe