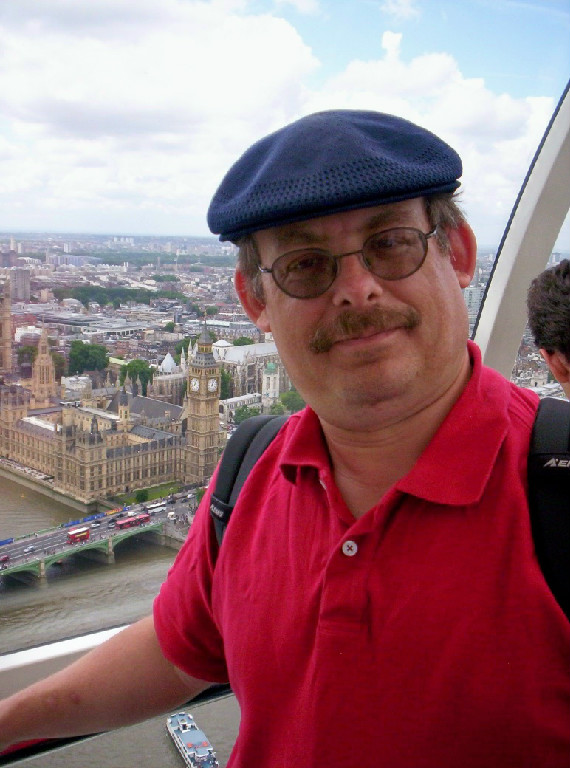 This is an exciting issue for Jazz History Online! Almost all of the articles on our Front Page are newly written this month, and we've added new interactive features to our essays.
I'm very proud to present my extended interactive history of the Swingle Singers. In addition to 6500+ words of text, the article includes 9 embedded videos, 4 embedded audio recordings and an entire page of group photos spanning over 50 years. Founder Ward Swingle, the current Swingle Singers and two former musical directors, Joanna Forbes L'Estrange and Rachel Weston all contributed their knowledge and experiences to this article. As a long-time fan of the Swingles, I'm honored to write about this seminal vocal group.
In addition to her essays and reviews for Jazz History Online, Ellen Johnson is assisting Sheila Jordan in writing her memoirs. This month, Ellen presents the first part of her Historical Essay on Jordan's remarkable bass/voice duo recordings. This month's article traces Jordan's first experiences performing with bass accompaniment (her first partner was Charles Mingus!) and moves through her long collaboration with Harvie S. We've also embedded three videos of Sheila and Harvie performing live in Portugal.
Our book review section features the memoirs of the Jazz Baron, Timme Rosenkrantz. Fradley Garner's new translation collects material from two different versions of Rosenkrantz' manuscript, plus additional writings from his time in the US. In our Retro Reviews section, I discuss a classic album by Cleo Laine and a similar themed recording by Laine's daughter, Jacqui Dankworth. Also in Retro Reviews is Janine Santana's critique of a greatest hits compilation by Cuban singer Beny More. In our CD review section, you'll find my comments on new albums by James Morrison, Gary Smulyan and the "super trio" of Chick Corea, Eddie Gomez and Paul Motian. Motian left us a couple of months ago, and as I note in the review, the new album functions as a memorial to him.
On the subject of memorials, it grieves us to report the passing of Clare Fischer. Clare was one of this site's first Facebook friends, and Marissa Dodge conducted an extended interview with Clare's son Brent a few months ago. As a memorial to Clare, we have re-posted the interview on our front page.
We would like to remind you that all of the articles on Jazz History Online can be found using our search page or by manually searching through the navigation tabs below our banner photos. You can also become a Facebook fan of our page by clicking the like button on our home page. Starting this month, all new profiles, interviews and historical essays will carry Facebook like buttons for both the individual page and the entire site. Click the button on the left to become a fan of the site and get occasional Facebook updates; click the like button on the right to place a link on your Facebook news feed, and click the send button to forward the link to selected Facebook friends. Comments to me regarding this site are always welcome and may be sent to [email protected].
Best,
Tom Cunniffe