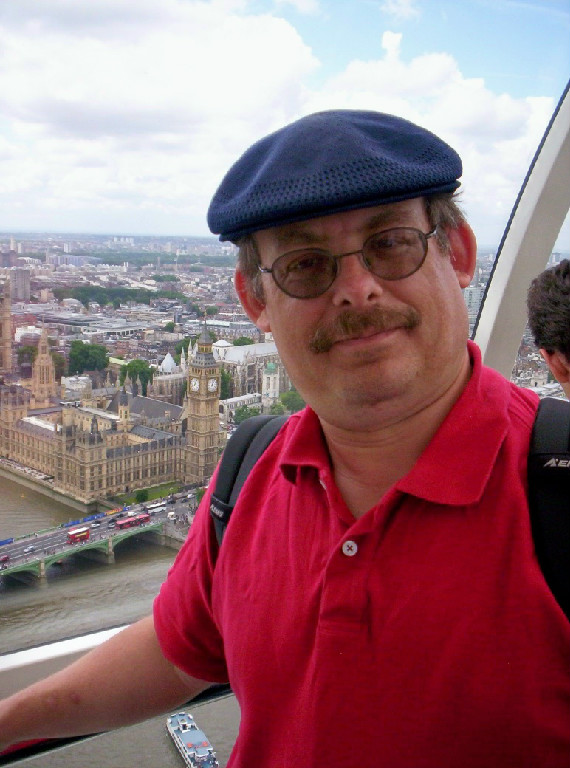 It's never fun to be told you're unpopular. Billboard and Nielsen opened the new year by reporting that  jazz records only amount to 2.3 percent of US music sales in 2013. Yet despite those dismal numbers, there seems to be plenty of jazz festivals, some of which have rather low jazz quotients. I discuss these topics further in this month's Sidetracks.
Our Book Review features a new volume which tells the fascinating history of jazz discography. Even if you typically pass up discographies in articles and webpages, you might want to read this book. There's a lot more drama than you might expect!
In Retro Reviews, we pay tribute to Eddie Jefferson, the godfather of vocalese, and his masterpiece, "The Main Man". The recording was made in 1977, while Jefferson was working regularly with Richie Cole. Cole is now a Colorado resident and engaged to former JHO scribe Janine Santana. At a recent gig in Denver, Cole gave me valuable background information on "The Main Man" and most of those facts appear here for the first time. (We'll have more vocalese material appearing soon in Sidetracks).
Our CD reviews include several exciting releases. In the vocal section, we feature new albums by Amy Cervini, Kate McGarry and Catherine Russell, while the instrumental section spotlights Matt Wilson, Helen Sung and a collaboration between Nick Phillips and Cava Menzies.
Shortly after February 5, we will post a concert/CD review of Lauren Kinhan's new solo album. I've just received a wonderful Sonny Rollins reissue that will be reviewed next month. We hope to have new DVDs to review soon.
If you are one of our Facebook fans (or would like to be), please go to our fan page, like us (if you haven't already), then hover over the like button until the drop-down menu appears. Once it does, click the top two choices and that should insure that you will receive all of our updates. I hate it when Facebook changes the rules and keeps it a secret!
Remember, if you would like to help sponsor the site or one of our writers, please contact me at the e-mail address below. You may also make a donation through the button on our Front Page. If you would like to receive an e-mail with links to all of our new articles, please send an e-mail to [email protected]. You can use the same address to forward your comments and suggestions to me.
Best,
Thomas Cunniffe