We've received several vocal CDs here at JHO Central over the last month. Here are capsule reviews of the most noteworthy discs.
CHERYL BENTYNE: "THE GERSHWIN SONGBOOK" (ArtistShare 108)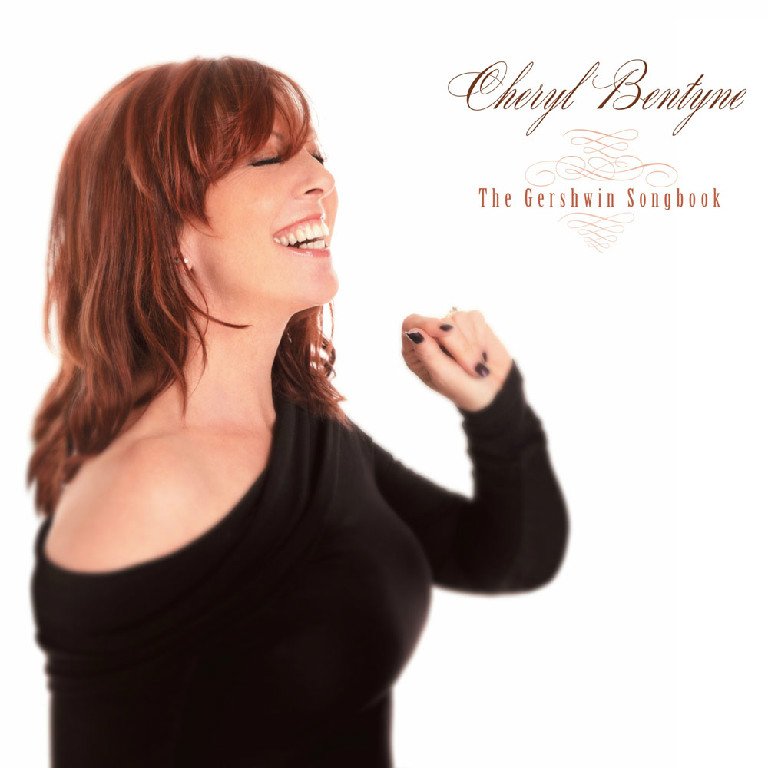 Cheryl Bentyne is best known as the lead soprano of Manhattan Transfer. She and fellow MT member Janis Siegel have recorded several solo projects over the years, and "The Gershwin Songbook" may be the best thing Bentyne has done on her own. Certainly, it's hard to go wrong with Gershwin, but Bentyne and her pianist/arrangers Corey Allen and Ted Howe have found inventive new settings for the old standards. While some of the charts and their tempos may seem at odds with the lyrics, it seems to me that Bentyne is thinking of this music in the same way as a jazz instrumentalist, and thus treats them as solo vehicles for her interpretations. Bentyne's voice is in terrific shape. The terminal vibrato that seemed over-the-top several years ago is now superbly controlled, and she has great flexibility in all areas of her range. She sings a great melodic variation on "Love Is Here To Stay", adds a vocalese interpretation of the Miles Davis/Gil Evans "Summertime"  that goes beyond the late 50s version by Lambert, Hendricks & Ross, and she touches your heart with lovely readings of "Someone To Watch Over Me" and "I've Got A Crush On You". I won't spoil the many surprises among the arrangements on the latter part of the disc, but I will express my confusion on the setting of "Oh, Lady Be Good". It opens with guest clarinetist Ken Peplowski playing the bop line "Shaw 'Nuff" before moving to the Gershwin tune. All well and good, except it's the wrong tune: "Shaw 'Nuff" is based on "I Got Rhythm" not "Lady Be Good", and it surprises me that they didn't use a "Lady Be Good" contrafact like "Rifftide" as the introduction. And I'll also offer one clarification: the version of "Let's Call The Whole Thing Off" (featuring guest vocalist Mark Winkler) is indeed "inspired by Mel Tormé" as stated in the tune listing, but credit should also go to Marty Paich, as his arrangement from "Mel Tormé Sings Fred Astaire" is the true basis of the Bentyne/Winkler chart.
SACHAL VASANDANI: "HI-FLY" (Mack Avenue 1060)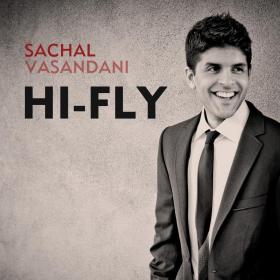 There aren't many up-and-coming male jazz vocalists on the scene these days, and Sachal Vasandani has the potential to be a major influence within the next few years. "Hi-Fly", his third release on Mack Avenue, shows great promise. He has a good voice, and excellent taste in material. The songs include a very good Amy Winehouse song ("Love Is A Losing Game"), several standards, and a few distinctive originals. He displays a brilliant falsetto on "Babe's Blues", and "Flood" effectively matches a dramatic vocal with the trumpet of Ambrose Akinmusire. But it takes the presence of Jon Hendricks on "One Mint Julep" to get Vasandani to loosen up. Here, in the spirited exchanges of written and scatted ideas, we get the feeling that everyone was having a great time making music. In other places, including "Here's Comes The Honey Man" and "The Very Thought Of You", we wonder just how the singer feels about these songs. In a way, I think Vasandani might benefit from hearing the Cheryl Bentyne CD; he needs to learn how to be expressive within the confines of an arrangement. There are places where he makes the emotional connection (especially on the last tune, a duet version of "All The Way"), but several other places where he leaves the listener cold.
KATCHIE & LE MONDE CACHÉ: "TALES AND TONGUES" (HCW 111)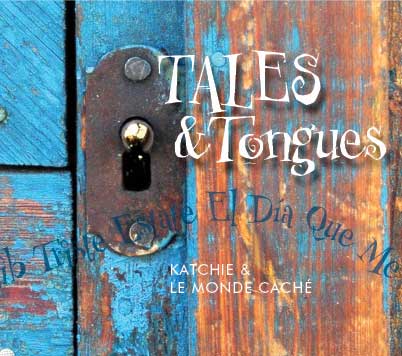 Katchie Cartwright is an ethnomusicologist who teaches in San Antonio. Her album, "Tales and Tongues", is a fascinating collection of songs from all over the world, translated into the language of jazz. Several of the pieces will be familiar from classic recordings ("Triste", "Estate", "Chega de Saudade" and "Bay Mir Bistu Sheyn") but Cartwright sings all of the songs in their original languages and is faithful to the original spirit of her material. All told, she sings in six different tongues (translations are available on her website), and she captures the spirit of the songs and lyrics with subtle changes in her vocal color. Her scat solos on "Bay Mir" and "Chega" somehow sound indigenous to the native languages while maintaining their jazz roots. Cartwright's husband, alto saxophonist Richard Oppenheim, is the album's major soloist. Oppenheim is a good player, but his habit of overblowing to multiphonics gets a little tiresome as the album goes on. Cartwright doubles on flute on several tracks, and her fine playing adds variety and a welcome change of instrumental color. The rhythm section, consisting of pianist Mark Lomanno, bassist Billy Satterwhite and drummer Kevin Hess, does a wonderful job of realizing this wide variety of music, but I feel that the overall approach to the jazz style is rather conservative. I don't think it's sufficient to simply transplant foreign songs into jazz; one must do something with them, and with the exception of the medium-swing version of "Que Reste-t-il De Nos Amours" (best known in this country as the soppy ballad "I Wish You Love"), the settings are rather predictable. I suspect that this group's audiences would accept a musical style that was a little more contemporary, especially when they've come to hear unusual repertoire.   
BRIGITTE ZARIE—"MAKE ROOM FOR ME" (self-produced)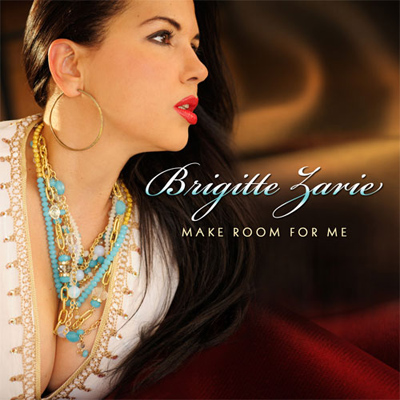 As opposed to male jazz vocalists, there is no shortage of singer/songwriters. However, Brigitte Zarie has a rare gift, composing new songs that sound like classic jazz standards. There have been plenty of attempts in this regard, but Zarie knows her jazz history and effectively translates that knowledge into songs that evoke the old styles without losing their contemporary edge. Her album, "Make Room For Me", available only as a digital download, contains 10 songs co-written with bassist Neil Jason (the title tune appears twice, in both English and French versions). There's a wide variety of settings, from the ballads "What's Wrong With Me" and "The Story of Love" and the Latin pulse of "Dance With You" to the swing of "Call On Love", "Money" and "I Love Las Vegas" (the latter should get her a nod from that city's Chamber of Commerce). Zarie has an expressive voice and she swings mightily when, as here, she sings with a band. There are traces of Billie Holiday in her sound, but I suspect that a greater influence was Kay Starr, whose style bridged several genres. She's not afraid to interpret her original material, being confident enough of the song's inherent strength to mold them as she sings. The backup group includes Randy Brecker, Jeff Golub and the horn section of David Letterman's "Late Show" band, and the musicianship throughout this album is top-notch.Highly recommended.