This article  incorporates excerpts from Ellen Johnson's book, "Jazz Child: The Story of Sheila Jordan".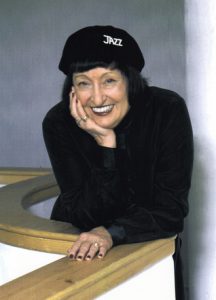 Sheila Jordan has always said that her real love affair was with the bass. Long before singers entertained the idea of crafting a musical relationship with this key instrument of the jazz rhythm section, Jordan was already setting the creative parameters on what was possible in this unique format. Throughout her career she has been recognized as the innovator of the bass and voice duo. Even at eighty-three years of age, this jazz singing veteran continues to showcase the remarkable relationship between the bass and the voice through live performances and recordings.
The first time Jordan performed a bass and voice duet in public was 1954 in Toledo. She sang the Jerome Kern standard, "Yesterdays". The bass player was Charles Mingus. According to Jordan, Charles Mingus was working at a club with Lee Konitz and Jordan stopped by the club to hear them. It was Mingus who encouraged Jordan to sit in with him but Jordan was reluctant because there wasn't a piano player. At that time both Mingus and Jordan was studying with pianist and educator Lennie Tristano. Mingus reminded her that she never hesitated during her sessions at Tristano's to sit in with only a bass. And so history was made that night when Jordan made her first public appearance with the voice and bass duo.
Jordan's fascination with space was a perfect match for the voice and bass format. Without the clutter of chords she was able to find the freedom and subtleties that her instrument required to be fully expressive. Also, she adored the quality and sound of the bass and wanted to investigate the ways it could be used to interpret songs. Jordan tried out tunes with many bass players during the Tristano sessions. She learned quickly that there had to be a special kind of trust and a keen listening skill in order to master the bass and voice duo. Peter Ind, a bass player from London living in New York at the time, was one of the first musicians that Jordan experimented with singing on standards such as "Yesterdays" and "There Will Never Be Another You."
In 1956 she made appearances with bassist Steve Swallow, pianist Johnny Knapp, and drummer Ziggy Willman at the Paige Three in New York City. While performing at the club, she used the opportunity to discover bass and voice ideas. To this day she claims, "I think I may have been a bass player in a former life. My favorite way to sing is with the bass." The Tristano sessions and her own explorations on gigs led her to record a bass and voice track with Swallow on her 1962 Blue Note LP, "Portrait of Sheila". She chose the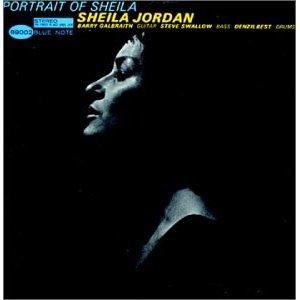 celebrated Bobby Timmons composition "Dat Dere." The lyrics were written by Oscar Brown, Jr. and tell of a father whose son who keeps asking a bunch of cute questions. Sheila changed it from being a father to a mother and dedicated the song to her daughter Tracey. Jordan originally wanted "Portrait of Sheila" to be entirely bass and voice but the idea was turned down because, as Jordan firmly believes, "it was way ahead of its time".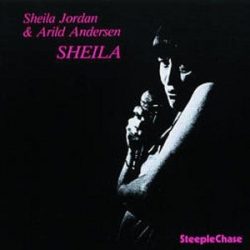 In August 1977 Jordan recorded an album in Oslo, Norway for Steeplechase with bassist Arild Andersenentitled "Sheila." This was her very first recording featuring only bass and voice duos. The songs on the recording included: "Song of Joy," "Hold Out Your Hand," "Lush Life," "The Saga of Harrison Crabfeathers," "What Are You Doing The Rest of Your Life," "On Green Dolphin Street," "It Never Entered My Mind," "Don't Explain," "Better Than Anything," "The Lady," and "Please Don't Talk About Me When I'm Gone." The beauty of this recording is hearing Jordan's raw delivery and her natural affection for working with the bass. It's obvious that she had a specific vision in mind in regard to her choice of bass players and arrangements. Jordan is well known for her vocal nuances and this particular musical relationship clearly allowed her broad dynamic vocal range to emerge, culminating in a spectrum of impressionistic colors. Andersen provides the space she requires with solid support, aside from a few intonation problems in areas. There are times where he doesn't quite lock into her interpretations but overall, it's a good set with both delving into uncharted territory with courage and abandonment. It wasn't until later in her career when Jordan found her muses in both Harvie S and Cameron Brown.
One night in the late 1970's Jordan heard a young bassist at the Half Note in New York City. As on her first public duo performance, Lee Konitz was the bandleader. Jordan was invited up to sing, and she was so impressed with the bassist, then known as Harvie Swartz (who later shortened his name to Harvie S), that she asked him if he would be interested in working with her on some of her upcoming performances. He told her he would be honored and that was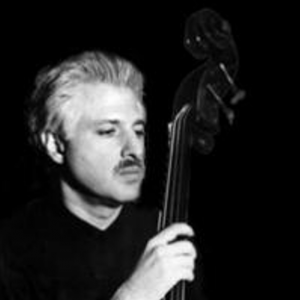 the beginning of one of the legendary duos in jazz. Jordan introduced Harvie to pianist Steve Kuhn who immediately hired him for his band. The band toured around the world and later recorded for ECM Records. While on the road, Jordan would knock on Harvie's hotel room door and ask to rehearse some tunes. Eventually Jordan asked him to do a concert with her of bass and voice duets for a venue in Philadelphia. Originally Harvie thought it wouldn't work since he believed that, "you can't do a concert with bass and voice for two hours and expect the audience to sit through it." As it turned out, they ended up doing four encores that evening and continued playing as a duo for spellbound audiences until ending their musical relationship around 1995. The two were committed to the duo often practicing twice a week before concerts and memorizing all of the arrangements. Jordan would choose the material and the two would collaborate on ideas with Harvie producing the written charts. Jordan credits Harvie for helping to get the bass and voice concept off the ground by contributing his musical inventions and technical skills. Jordan's other contribution was preparing stories with the bass by creating interesting medleys and combinations of songs like her "Miles Medley," that included "Blue Skies," "All Blues," Miles solo on "Freddie Freeloader," and Miles' solo on "Now's The Time." The stories would come out of her experiences through the years with her musical heroes: Charlie Parker, Miles Davis, Thelonious Monk, Sonny Rollins and others.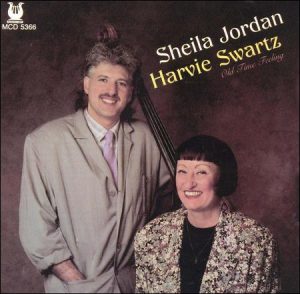 Jordan and Harvie's first duo recording was "Old Time Feeling". The album was produced by Herb Wong and recorded in October 1982 at Eurosound in New York City. Since the two had been making music together since the late 1970s,  they brought a well-crafted set of standards to the session. The album begins with "I Miss That Old Time Feeling" and immediately, you hear the duo's remarkable rapport. The counterpoint of the two voices weaves together effortlessly, and the time is rock-solid. "A Sleepin' Bee" opens with a rubato verse and leads to a progressively swinging, energetic chorus. Changing time or key changes were no obstacles for the duo and they were handled with grace and ease. "How Deep Is the Ocean" begins with a chordal bass accompaniment that is interjected throughout the piece. The tempo shifts into an up-tempo swing with Jordan employing some of her familiar vocal articulations. On Ellington's "It Don't Mean A Thing (If It Ain't Got That Swing)" the two cleverly use call and response on the percussive eight bar phrases and then break into improvisation while maintaining a lyrical nod to the melody.
"Tribute," dedicated to Jordan's mentor and self-acclaimed guru, Charlie Parker, is based on his composition "Quasimodo." Jordan adds her own original lyrics describing the importance of Bird's music in her life.
At times I wonder where my life would be if I never heard the music of Bird back when I just a kid. I listened to each precious note floating out of his horn so many years ago.  What a treat it used to be for me to hear him; the thrill of being near him.  I lived for every song that he played from his heart.  Bird brought a special world to me by leading the way.  I've learned to live my life from the dues that he paid.  He turned me on to sounds I never heard before by putting all those magical notes into every single phrase somehow.  I find it rather strange knowing that there are those of us who really love him, while so many aren't even aware of his name. I'm so blessed that I grew up spending all of those wonderful years surrounded by the joy that he gave. There's nothing in life that will ever have the meaning for me or can give me a thrill like hearing Charlie Parker.
Harvie's impressive technique and interaction with Jordan makes him an equal partner with her.  He bends notes, bows with purpose, and comfortably sits in silence in appropriate moments. On "Lazy Afternoon" the two create the sense of a balmy day and the feeling of suspended time. Jordan references her Cherokee roots with a wordless vocal and an eerie vibrato sounding like a wild animal lamenting in the landscape. Harvie adds the finishing touches chanting bass harmonics that lead into a soulful few measures of "You Are My Sunshine."
The rhythm section is not needed or missed since Harvie never fails to invent and capture attention on his solos and accompaniments. A good example is on "Let's Face the Music and Dance," and another Parker song, "Barbados." It's obvious throughout this bass and voice adventure that Jordan and Harvie have incredible musical chemistry. The bass and voice duo is born on this recording, a savvy, yet silly child having fun playing with a new toy. This album inspired countless jazz singers to discover the accompaniment possibilities of the bass.
The next release, "The Crossing" included three bass/voice duos with Harvie,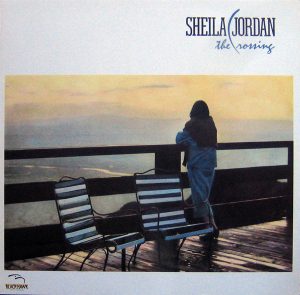 "Little Willie Leaps," "The Crossing," and "Suite For Lady And Prez (a medley of "Good Bye Pork Pie Hat," "Don't Explain, and "I Got Rhythm"). Besides Harvie, the Black Hawk LP featured pianist Kenny Barron, drummer Ben Riley, and flugelhornist Tom Harrell. The title track is a Jordan original and it speaks about her recovery from alcohol and drug abuse. It begins with a droning bass introduction, tasty harmonics and a powerful wordless vocal before moving into Jordan's original lyrics: There are moments in your lifetime, when the whole world seems insane, If you search beyond the madness, There is peace of mind to gain, Where there is no time or season, and there is no fear or strain, Take your troubles to the Crossing, It's where joy out ways the pain. The chorus goes into a bossa tinged country-flavored rhythm delivered with simplicity. This is a song Jordan repeats in recordings throughout her performance and recording career because of its personal significance to her life story. Jordan is proud of her journey from addiction to recovery and credits the help she received from friends and a well-known recovery program. Two of the members of Jordan's early Detroit singing days, Skeeter Spight and Leroy Mitchell wrote the clever lyrics to the Miles Davis tune, "Little Willie Leaps." After singing the lyrics Jordan improvises lyrics and music simultaneously, as she recalls the vocal group she shared with Spight and Mitchell. Jordan's soaring bebop phrasing is on par with a horn player in her sense of phrasing and selection of notes. The "Suite For Lady and Prez" is significant to Jordan because of her deep admiration for Billie Holiday and Lester Young. Jordan and Harvie share a similar musical connection as musical masters delivering emotional messages with each song.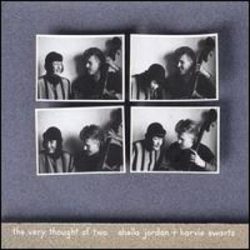 On February 4, 1988 Jordan and Harvie recorded a live concert at Vario Hall in Tokyo, Japan, which was released as "The Very Thought of Two". At this point the two had been working together for nearly ten years and their duo ensemble was on the level of any of the other great jazz artists. On this recording, Jordan revisits two pieces she had first recorded in 1962.  "Dat Dere" (from "Portrait of Sheila") returned to her recorded repertoire and became one of her most requested signature bass and voice songs. For many listeners, Jordan's recording of "You Are My Sunshine" with George Russell was their first exposure to this unique singer. On the Tokyo concert, Jordan sings it as a blues with an unconventional gutsy voice. Jordan doesn't disguise the pain that this song elicits, which reminds her of her impoverished childhood in a coal-mining town of Pennsylvania.
The duo had a penchant for medleys with clever arrangements that flowed from one song and key to another while never missing a beat. On "Honeysuckle Rose/Ain't Misbehavin" the two are at their best with a playful repartee that has the audience captivated. Harvie shines as a true artist of the bass who knows exactly what to say, how to say it and when. The rest of the rhythm section is never missed because they both know how to fill the spaces with subtleties and brilliant musical conversation.  Another medley combines two originals, "Spirits Arise," by Harvie and "Mourning Song," by Jordan. The first song begins with the bass adopting a drum-like pulse that sounds like an indigenous tribe dancing around the fire in some sacred ritual.  Jordan's voice comes in like a shaman calling the spirits. Once the frenzy has stopped the final poignant touch is a peaceful, understated version of "The Water Is Wide." The next track brings us back to reality with an earthy medley of songs about dancing that includes, "Let's Face the Music and Dance," "Cheek To Cheek," and "Sheila's Blues." Harvie's solo sounds like he is tap dancing on the wood of his instrument – a bass "hoofer" of sorts. The two add a sense of wit and fun with their over the top rendition of "Cheek To Cheek" which securely finds its way back to the previous song. On "Sheila's Blues" Jordan recounts her life story with a powerful belting blues. For those who are only familiar with the gentle side of Jordan's voice, they should listen to how she can knock a song out of the park with the vocal strength of an authentic blues artist. Harvie's strength is that he always knows when it's appropriate to take the center stage and when to just support Jordan. The final track on this set is the stunning ballad, "You Must Believe In Spring." Jordan has often been quoted that her purpose in singing jazz is to be a "messenger of the music." It's clear that her choice to end with this song was purposeful in its intent to inspire the audience to, "believe in jazz." (A side note: someone at MA Records decided to add bonus tracks to this CD and "Songs From Within". Unfortunately, these tracks are by different artists from the MA roster and their presence on the Jordan discs destroys the mood so well established by Jordan and Harvie.)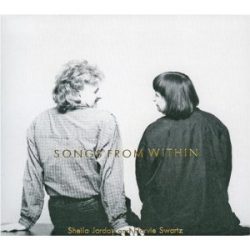 The third recording of Jordan and Harvie, "Songs From Within", was released in March of 1989 on MA Recordings. Recorded in Tokyo with producer Todd Garfinkle, Jordan remembers the session because it was in a very cold studio with rattling pipes. Sheila was wearing a winter coat and Harvie could barely move his fingers but the two managed to persevere and made their special magic once again. The duo interprets a variety of standards on this album along with two original songs, "Dedication" and "Birmingham Jail" as well as Jordan's lyrics to the classic Sonny Rollins composition, "St. Thomas."
The opening number, "Dedication," showcases Harvie's bass as he continuously searches for ways to squeeze every bit of eloquence out of his instrument. Jordan slips into a sensuous version of "If You Could See Me Now" which offers a superb example of Jordan's way with a ballad. Bill Oddie wrote the lyrics for this version of "Waltz For Debby". Jordan recounts, "I heard these before I heard Gene Lees' lyrics. I stayed with these lyrics because I could identify with them because they reminded me of all the beautiful nature around my upstate home."
As music critic Robert Palmer raved in the New York Times, Jordan's "ballad performances are simply beyond the emotional and expressive capabilities of most other vocalists." Jordan demonstrates the proof of this statement in her renditions of "Good Morning Heartache (dedicated to Billie Holiday), "You Don't Know What Love Is," "We'll Be Together Again," and "In A Sentimental Mood." Of course, Jordan is always in top form when singing Parker bebop lines and "Anthropology" is no exception. She introduces it by singing "I Got Rhythm" first in a moderate swing with Harvie alluding to the bop line in his solo.  Once Jordan starts the first phrase, the pace picks up, and she flies through the changes with confidence, which she attributes to her many years of practicing Bird's heads and solos. Both artists have an acute sense of how to pace and program songs for a recording or performance, taking the listener from one emotional arch to the next.
"Yesterdays", the latest bass and voice release from Sheila Jordan and Harvie S, was a live concert recorded around 1995 and one of the final concerts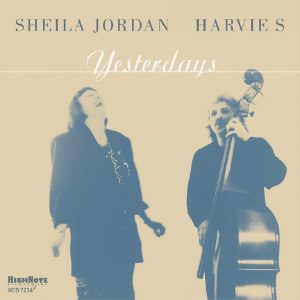 between this dynamic musical duo. Since Jordan prefers being recorded in a live concert situation, as opposed to a studio recording, this recording is, for her, a first class representation. It's clear on this recording that Jordan and Harvie reached a pinnacle of excellence becoming a unit of sound, a compliment of dual expression, and the perfect musical marriage. It was during this time frame that Harvie suddenly decided to disband the duo. As Jordan described the break up,  "It was a musical divorce. It was quite shocking but I guess at that time Harvie wanted to do his own music and pursue his career with his band." One can't help but wonder, after being thrilled by the virtuosity of these two great musicians, what another twenty years would have produced.
Harvie is an extraordinary musician who, in his interaction with Jordan, morphs his bass into an entire orchestra of sound. Most notable are his solos and accompaniments on the "Fats Waller Medley," "Lazy Afternoon," "Mood Indigo," and "Yesterdays." One can hear the growth of their relationship as newlyweds from their first duo album to a seasoned couple now comfortable with each other's idiosyncrasies in this final recording. They are so familiar that each phrase is completely effortless and magical with a musical freedom that can only be achieved through a deep trust.
Many of the songs here had been recorded before like "The Very Thought of You," "You Don't Know What Love Is," "Fred Astaire Medley," "It Don't Mean A Thing (If It Ain't Got That Swing)," "Fats Waller Medley," "Mood Indigo," "Waltz For Debby," and "Lazy Afternoon." It makes no difference because every time Jordan and Harvie perform a song, they bring something into each new moment. For example, the studio version of "Waltz for Debby" is a lilting interpretation, while on the live version, the jazz waltz tempo is implied and there is a sense of urgency in Harvie's bass line.  "Better than Anything" was recorded with Arlid Anderson, but now receives a matured and more refined treatment.
Jordan uses her full range of vocal colors on this recording, delighting us on swing tunes and touching our hearts on her exquisite ballads. On her haunting rendition of "Lazy Afternoon" she uses her wordless vocals to introduce a canvas of stillness as the lyrics paint pictures describing a fat pink cloud hanging over the hill unfolding like a rose. The ensemble work is impeccable and conveys the meaning of every word of the timeless lyrics written by John Latouche. Another interesting track is "Blue Skies," a melancholy jazz waltz version with flawless modulations and a rather abrupt ending. The final track is a frolicking medley of songs about dancing that includes; "Let's Face the Music and Dance," "Cheek To Cheek," and "I Could Have Danced All Night" with Jordan showing off her operatic chops as she fades out in laughter. The genius of this duo was their ability to continually take risks while preserving the craftwork of every arrangement. This recording, with in-depth liner notes by Kirk Silsbee,  is a testament to the brilliance of Jordan and Harvie's journey into the unknown landscape of voice and bass duets, ultimately ending in a body of work that will no doubt be considered among the great treasures of jazz.
After her separation from bassist Harvie S, Sheila Jordan was adamant that she wouldn't give up on the idea of the bass and voice duo. After all it was an idea she had been passionate about since her days singing with bassist Steve Swallow in the 1950s. Jordan's love affair with the bass and voice duo was like most relationships, rewarding but not always easy. Besides venue owners and promoters, even the musicians had a difficult time imagining how a bass and voice could hold the attention of an audience in a concert or festival. However, whenever Sheila got booked for a bass and voice performance everyone was pleasantly surprised and satisfied. "Most people felt that the idea was too "out" and that it couldn't be done. Then Peggy Lee came out with "Fever" and I started thinking that maybe I wasn't so crazy after all," commented Jordan. So  Jordan continued searching for a new partner who would share her enthusiasm and vision. The bassist that was able to fulfill that role was Cameron Brown.
Oddly enough Jordan had wanted to start a duo with Brown when she heard him play back in the 60s. They performed one bass and voice gig for the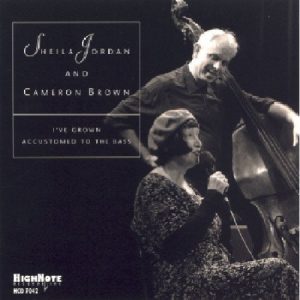 opening of an art show by Jacki Clipsham. The duo never took off because Brown became involved with a group with Archie Shepp, George Adams and Don Pullen. The two did play together from time to time in other groups and Brown was the bass player on Jordan's second album, "Confirmation." "Cameron was thrilled to work with me on the bass and voice project and willing to rehearse," said Jordan. "Besides being a great duo partner he is a very caring and considerate person. He constantly supports everything I do and that means so much to me." Since that time the two have performed nationally and internationally with their unique bass and voice program.
In 1997, Jordan joined Brown as part of an ensemble for a tour of concerts in Belgium. At the final concert in Bruges they decided to do a voice and bass set that became their first official public concert as a duo. The concert was recorded and became their debut album cleverly titled, "I've Grown Accustomed To The Bass." In the liner notes, Brown told Joel E. Siegel that the recording was "a document of exactly what happened that night with minimal editing. I'm pleased with it, especially with Sheila's ability to reach out to the audience, to make them laugh and to move them, without compromising the quality of the music."  Since it was their debut, Sheila relied on songs that she had done in the past with other bassists. She focused primarily on the connection that she and Brown were building and she wanted to share songs that were familiar and meaningful.
Jordan's charming ability to use her story improvisations, both sung and unsung, to tell stories is highlighted on this recording. One of Jordan's trademarks is to entertain an audience by coming up with "on the spot" comments related to a particular situation in a performance or during an improvised solo. On this particular recording, several of those comments are included as tracks. Often these speaking and singing improvisations are equally as enjoyable as her songs. The two slide into a swinging version of "The Very Thought of You" and continue the momentum into the jazz waltz groove of "Better than Anything". The latter track includes a scat improvisation on the vamp by Jordan. As she has done on previous recordings, Jordan delivers a poignant rendition of "Dat Dere" dedicating it to her daughter, and "all of your children and your grandchildren and the children that you're going to have." Brown knows how to support Jordan's vocal antics adding his whimsical flair with slides and grunts.
On "Mourning Song" Jordan visits her Cherokee roots to set up a suite of songs dedicated to the musicians that have been influential in her life.  The first dedication is for Jordan's guru, Charlie Parker, with her own lyrics to "Quasimodo" that sincerely capture the significance of the importance of Parker's music. The duo follows that with Gershwin's "Embraceable You" acknowledging Parker's use of those chord changes for "Quasimodo." Jordan does one of her sparkling scat solos aptly demonstrating her bebop chops from years of singing Parker tunes. Then Jordan gets the entire audience to call and respond on several improvisations on the words, The Bird, Charlie Parker was his name, And bebop music was his fame. Brown then segues into the Charles Mingus composition, "Good Bye Pork Pie Hat," a song dedicated to Lester Young. Since Lester Young and Billie Holiday were another dynamic jazz duo, Jordan includes a version of "Good Morning Heartache." Jordan shines on ballads and this one is no exception with a moving interpretation from the very depths of her soul. The medley concludes with Thelonious Monk's "Rhythm-a-ning." This is where the duo proves that this honeymoon recording is destined for a long-term relationship. The two are playful and relaxed, listening and responding to each other's phrases in a collective conversation.
On "Sheila's Blues," Jordan does one of her special story improvisations with a captivating the audience with her spontaneity and wit. What people may think Sheila lacks in vocal strength, she certainly makes up for in interpretation, invention, and subtle nuance. Jordan can hold an audience in the palm of her hand and open their hearts with an abundance of love. The last song is a tender yet humorous comment to Jordan's affection for the bass, "I've Grown Accustomed to the Bass," a nod to the Lerner and Lowe composition, "I've Grown Accustomed To Her Face." Her simple parody on the lyrics sums it all up,  I've grown accustomed to the bass, It almost makes my day begin, I've grown accustomed to the sound, I love it pound for pound, The highs the lows, The strings the bow.
Jordan is a master at programming her concerts, knowing exactly how to take the audience on a journey that both entertains and educates. Meanwhile, the solid foundation of Brown's bass provides the frame for Jordan to paint her sonorous pictures and sing her heartfelt messages as we travel down the road.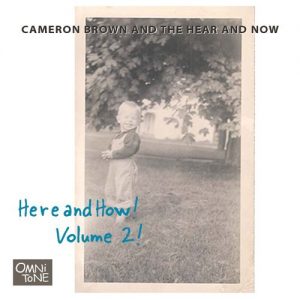 During the Belgium tour, Brown recorded his entire trio that featured Sheila singing a select number of songs, later becoming a two volume CD project entitled, "Here and How!"  Jordan is on Volume 2 along with Dave Ballou (trumpet, flugelhorn), Leon Parker (drums) and Brown. The majority of the songs are with the trio but there are some bass and voice moments with Brown and Jordan, one of which is "Mourning Song" with some exceptional bass work by Brown. In this version, Brown sets the mood by playing harmonics as Jordan comes in with an improvisation referring to her Native American roots. Then the two segue into a trio version of Brown's original composition "George, Don, and Dannie," dedicated to George Adams, Don Pullen, and Dannie Richmond. The only other bass and voice duo is a brief moment on "Confirmation" with Skeeter Spight's hip lyrics about Jordan. This is an outstanding recording that needs much more attention for its originality and creativity.
Around 1997, Jordan met bassist Attilio Zanchi while performing with a trio at a festival in Edmonton, Canada. The following year she went on a tour in Italy with the E.S.P. Trio that featured Zanchi with Riccardo Parrucci (flute), Roberto Cipelli (piano), Gianni Cazzola (drums), Gloria Merani (violin), Alessandro Franconi (viola), and Filippo Burchietti (cello).  Portions of the tour were released on an album entitled "Sheila's Back in Town" and featured Zanchi and Jordan doing a bass and voice duo on "Morning Song" and "Dat Dere."  Strictly speaking, "Mourning Song" is not a duo, since the string section accompanies Jordan and Zanchi. Yet it is included here because the instruments provided a bold and mysterious texture to the familiar bass and voice piece. The segue to "Dat Dere" is seamless and Zanchi maintains a stellar rapport with Jordan as she creates swinging phrases and subtle nuances.
In 1999, Sheila and Zanchi did a duo bass concert (opening for Wayne Shorter and Herbie Hancock) at the Calgary Jazz Festival. James Muretich from the Calgary Herald wrote, "the opening duo of legendary vocalist Sheila Jordan and bassist Attilio Zanchi also demonstrated the timeless dynamics that exist even within the sparsest arrangements. The ageless Jordan, who began singing in the 1940s, scatted and improvised while Zanchi's bass provided every note and nuance needed. Combined with warm, human touch between songs, just as with Hancock and Shorter, it was a night of jazz that left one wondering where the time went, if it ever existed at all." The two clearly had a chemistry and sense of humor that would have been interesting to see develop over time. However, Sheila was committed to her new duo with Brown and the physical distance between the homes of Zanchi in Italy and Jordan in the US made further collaborations difficult.
The Jordan/Brown recordings resumed on November 17 and 18, 2004 with a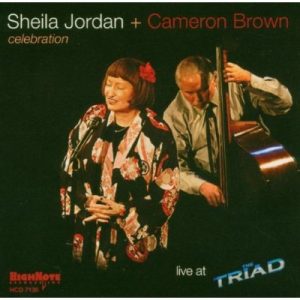 live album of bass and voice duets recorded at The Triad in New York City. The album's title, "Celebration" denoted Jordan's 76th birthday party. The set opens Jordan saying she has the blues because she left her performance clothes at home. She then segues into the first tune, "Hum Drum Blues." Jordan chose to revisit the song that she recorded in 1962 with bassist Steve Swallow and drummer Denzil Best on her debut recording "Portrait of Sheila". It's obvious that the relationship between Jordan and Brown had grown deeply since their last outing. The comfort they share with each other can be heard through Jordan's voice sailing across Brown's expressive strings. The two have included new repertoire including a swinging version of "It's You Or No One" and a haunting elegy "Brother Where Are You?" with lyrics by Oscar Brown Jr. The last song is dedicated to "all who are shunted aside for reasons of race, class or plain ignorance." It begins with an emotional arco accompaniment and wordless vocal that turn into a well-crafted bass riff with a slow swing.
Jordan constantly acknowledges her profound love for the music of Miles Davis and has performed medleys of his music with a trio on past recordings. This is the first recorded version with bass and voice entitled, "Blues Medley For Miles," and begins with "Blue Skies" in a 6/8 feel with a bass riff that segues neatly into "All Blues" with, once again, Oscar Brown, Jr. lyrics. The final tune in the medley is "Freddie Freeloader" with vocalese lyrics on the Miles solo by Jon Hendricks. Jordan sings a touching bossa nova version of Ivan Lins' "The Promise of You" and the song concludes with a vamp featuring Jordan's distinctive Native American chanting. In a medley of songs from films by Fred Astaire and Ginger Rogers, the voice and bass kick up their feet as fluidly as the famous dance duo. This version adds two new songs, "I Won't Dance" and "Pick Yourself Up", to an earlier arrangement of this medley. This is an opportunity for Brown and Jordan to dig into the brilliance and wit of what makes this duo so intriguing.
Later on, the duo gives a nod to pianist Mal Waldron and vocalist Abbey Lincoln in the civil rights song of struggle, "Straight Ahead." Jordan is no stranger to discrimination after having been in a biracial marriage in the early 1950s. As she says to the audience on the recording, "we have to keep these wonderful musicians music alive whenever we can, just be messengers, nothing else." The Fats Waller Medley that Jordan did on a previous recording with Harvie S turns into "Fats Meets Bird Medley" with the addition of the Parker classic, "Scrapple From the Apple."  All of the medleys on this recording have the sass and sophistication heard from past renditions seasoned with Brown's solid technique and tonal warmth. On "Birks Works", both Sheila and special guest vocalist Jay Clayton dazzle with their scat improvisations. Clayton starts off with her muted trumpeted quality and phrasing, then spirals out into her own style of free improvisation. Jordan starts her solo with a story improvisation then flies off into her own superb bebop phrasing as the two create counterpoint and harmonize to the final note. Then after a familiar walk down memory lane with "Sheila's Blues" where she reminisces about her Detroit days, Jordan and Brown end their set with an encore of Jordan's own composition about her road to recovery from alcohol and drug addiction, "The Crossing." As of this date there are no other bass and voice duos with Brown but hopefully there will be another on the horizon in the near future. These two are fascinating in every aspect and are a brilliant example of the art of the bass and voice duo.
There is only one duet, "Dat Dere" in the live recording "Winter Sunshine" (Justin Time) from a performance in Montreal in 2008. The bassist was Kieran Overs and the rest of the trio featured Steve Amirault (piano) and André White (drums). It's obvious that Jordan knows her way around the bass and feels comfortable no matter who is behind the wood. However, Jordan prefers to work exclusively with Cameron Brown stating, "I am musically married to Cameron. I might do one tune or improvise on a bebop tune during a performance with a bass player in the trio but that's about it."
Although Jordan has inspired many singers who share her love of bass and voice duets she feels strongly that the art of singing with the bass is a total dedication. "I don't do the bass and voice to be different, she says. "I have a deep feeling for the bass and I feel totally involved when I'm singing with Cameron. It's such a very special way to present music. I try to encourage young bass players and singers who want to present the music this way to rehearse and get their own thing happening." Jordan recalls bass players she has shared wonderful duo experiences in trios or live performances with such as Steve LaSpina, Jon Burr, David Finck, and Mike Richmond among many others. She encourages other singers to carry on the tradition by providing workshops about the bass and voice duo all over the world. Her friend and colleague, Jay Clayton has done concerts with bassist Jay Anderson and Jon Burr.  Jordan acknowledges a few other singers who have been working on bass and voice duets like Katie Bull and Joe Fonda; Teri Roiger and  John Menegan, Lynn Stein and Jon Burr and myself (Ellen Johnson) and Darek Oles.
Yet, clearly there is no one that has devoted the time and effort to bringing the bass and voice duet to the level that Jordan has for the past 60 years. With the release of her latest recording, "Yesterdays" from a past live concert with Harvie S, we understand the important niche Jordan has carved out in the history of jazz and musical duets. Her voice will forever be revered and admired for her courageous contributions. In her own words, Jordan sums it up, "Rehearsal and trust are the two main ingredients and last but not least – don't give up!"