There is a significant difference between being a jazz musician and an accompanist. An accompanist is usually the musical director of a group, but not the star attraction. They play a supporting role which requires unique sensitivity both to the featured artist and to the classic repertoire. While any musician that supports a soloist is technically an accompanist, the term is generally applied to pianists who work with vocalists. The finest vocal accompanists know thousands of standards, have exceptional harmonic skills and are acutely aware of how to bring out the best in a song. These pianists get plenty of work backing up singers, but when they play instrumental gigs, much of that same sensitivity remains in their work. Both Ted Rosenthal and Kenny Werner have had long-standing partnerships with vocalists (Rosenthal with Ann Hampton Callaway and Werner with Roseanna Vitro), and the latest instrumental albums by each man features unique interpretations of standard repertoire.
On Rosenthal's album "Out of This World" (Playscape), the arrangements are the primary attraction. With the exception of a single piece by Billy Strayhorn, all of the songs come from the Gr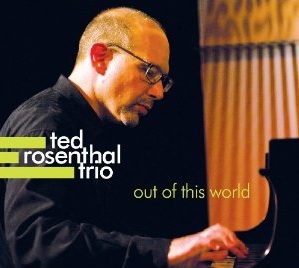 eat American Songbook. Rosenthal adds unique touches to several of his settings. Thus, the title song includes a catchy vamp and a 9/8 rhythm straight out of Dave Brubeck's "Blue Rondo A La Turk", "Have You Met Miss Jones" cartwheels through three different keys during the theme and solos, and "Cry Me A River" gets a fast aggressive treatment that echoes the underlying sentiments of the lyric. At a few moments, these arrangements become restrictive, as on "So in Love" which moves between medium Latin and fast swing tempos. However, when Rosenthal breaks free of the Latin feel midway through his solo, the effect is electric as he swings with total abandon. The intense romanticism of "Embraceable You" yields to an elegant grace in Rosenthal's 5/4 setting, and his waltz version of "Lotus Blossom" is light-hearted compared to Duke Ellington's impromptu solo recording. Gershwin's Second Piano Prelude was based on the blues, and Rosenthal, bassist Noriko Ueda and drummer Quincy Davis imbue the piece with a soulfulness only approximated by the composition. Not all of the pieces are subjected to unusual settings—the versions of "How Long Has This Been Going On" and "In The Wee Small Hours Of The Morning" are fairly straight-forward, but they are beautifully played, displaying the great sensitivity of this trio.
Werner's album, "Me, Myself and I" (Justin Time) is a solo effort recorded over two nights at Montreal's Upstairs Jazz Bar and Grill. In his liner notes, Werner says he doesn't enjoy performing solo, as he prefers to interact with other musicians (another part of being an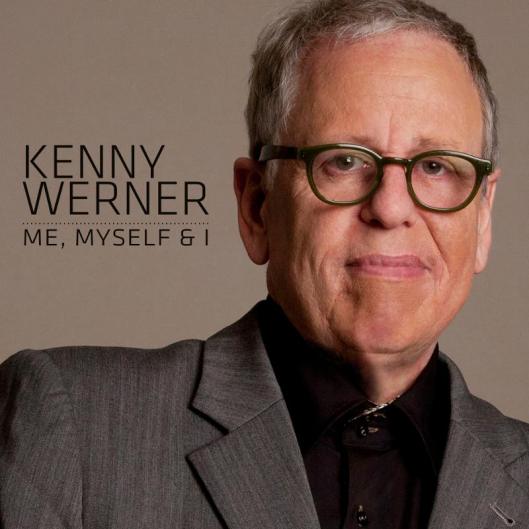 accompanist!). However, I hope that he returns to this setting frequently as the freedom of playing solo has brought out a new side of his playing. The seven selections are mostly jazz standards—more Monk, Coltrane and Thad Jones than Gershwin, Arlen and Porter—but Werner takes an unusual approach to this familiar material. On the Miles Davis/Bill Evans piece, "Blue in Green", Werner uses the theme as a recurring motive. He never improvises on the modal framework, but instead treats the song as a gateway to other musical places. His 13-minute exploration includes parts of the blues, classical music, and lesser-known jazz tunes, including the later Evans composition, "Bill's Hit Tune". Werner's version of "A Child Is Born" is mostly thematic, but in one spot, he improvises an extended tag that adds fresh harmony to the composition. In that same solo, Werner includes the often-neglected countermelody that Thad Jones included on his original big band arrangement. The album's opener, "Round Midnight" features a stunning solo that includes several incarnations of Monk's opening five-note phrase, and Werner's arrangement of  "All The Things You Are" shifts merrily between 6/8 and 7/8 before running up to a surprise ending. Although the album was recorded live in a nightclub, the piano has an especially rich sound (expertly recorded by John Klepko) and most of the ambient sound comes from Werner himself as he grunts and sometimes whistles along with his playing.
Both Rosenthal and Werner have several instrumental albums under their own names, but these new entries to their discographies offer fresh examples of their innovative approaches to the standard repertoire. While their gifts as accompanists are well-known, these albums show that they deserve their own place in the spotlight.