Roseanna Vitro is one of the most versatile jazz singers working today. A superb scat singer, a heart-stopping blues shouter, and relentless musical explorer, she has created equally compelling albums celebrating the music of Ray Charles and Bill Evans. And now, there is a third: "The Music of Randy Newman", newly released on Motéma. Vitro's technical chops have always been impeccable, but the Newman songs showcase her as a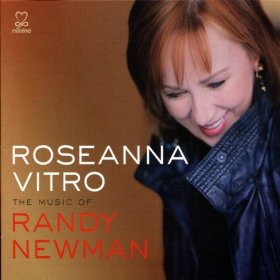 master storyteller.  Whether telling one of Newman's imagined historical scenes ("In Germany Before The War", "Sail Away"), a story set in a great American city ("Baltimore"), or a heartfelt love song from an animated film ("If I Didn't Have You"), Vitro makes us believe every word with her passionate delivery. Newman's satirical side is also here, in a mixed-meter rendition of the Three Dog Night hit about a wild party, "Mama Told Me Not To Come". Vitro, a mom herself, instills the wisdom of the title line.
While Vitro gets star billing on the CD, this album is truly an ensemble effort. Pianist Mark Soskin, a veteran of Sonny Rollins' band, created the arrangements for the album (collaborating with the band members throughout). He has taken great care to enrich Newman's harmonies to make them effective jazz vehicles. And while none of the songs fit into straight-ahead swing, Soskin's arrangements make these pieces feel right at home in a contemporary jazz style.  The beat patterns created by drummers Tim Horner and Jamie Haddad are fascinating throughout the CD: nothing flashy, mind you, but absolutely right for the music. Dean Johnson, who like Horner has worked with Vitro for several years, provides solid support on bass along with beautifully-crafted solos (his exquisite half-chorus on "I Will Go Sailing No More" is a personal favorite of mine).
Sharing the front line with Vitro is violinist Sara Caswell, and the chemistry between the two is simply magical. Caswell improvises in the lower ranges of the violin, and that gives her a distinctive, rich sound that matches well with Vitro's velvety mezzo-soprano. Just as Billie Holiday always sounded better with Lester Young's tenor behind her, so is Vitro's sound enriched by Caswell's violin. Caswell is a constant voice throughout the CD, giving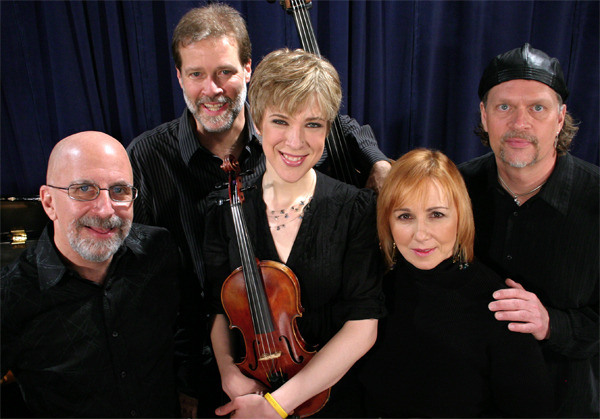 the band a unique character and uplifting the proceedings with soulful improvisations.
The band is presently on tour, and through several miracles of scheduling, the group has been able to play live dates without bringing in substitute players. Vitro and the band have added five Newman songs to their repertoire and opened up the rest of the tunes to yield about two hours of live music. At a performance at the Mount Vernon Country Club outside of Denver, Vitro mixed in the new unrecorded songs with the arrangements from the CD. The brilliantly satirical "Political Science" works as well today as when it was first written, and the old Harry Nillson hit "Simon Smith and His Amazing Dancing Bear" was presented in a delightful arrangement that could be a great jazz primer for children. Vitro introduced "Bet No One Ever Hurt So Bad" as the closest thing to a blues in Newman's songbook, but later in the show we heard a heavily-disguised 3/4 blues added for the improvisations on "Mama Told Me Not To Come". And in one of the show's highlights, Vitro and Soskin paired up for a version of "I Think It's Gonna Rain Today". Vitro recorded that song with Kenny Werner at the Kennedy Center, just weeks after Hurricane Katrina devastated New Orleans. Her feeling for the song has deepened in the intervening years and her emotional reading of the word lonely in the bridge was truly heart-breaking.
The music Roseanna Vitro is creating today represents some of the finest work in her career. Seek out this CD (as well as her splendid earlier recordings) and hear this wonderful band live. You won't regret it.
Band photograph by Paul Wickliffe. L to R: Mark Soskin, Dean Johnson, Sara Caswell, Roseanna Vitro, Tim Horner.