I've always loved jazz duos. It is a format where cooperation and communication are found in their purest form, and where each musician has the responsibility to make his partner sound good. By the same token, each musician must retain his own individuality and find places in his partner's style where dynamic interaction can take place. The three CDs reviewed here display the richness and flexibility of the format in the hands of true jazz masters.
The only question regarding the 1990 Montreal Jazz Festival recording "Charlie Haden—Jim Hall" (Impulse 2176502) is why it w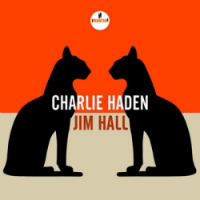 asn't released until now. It's tragic that this music wasn't issued until after the death of both men since it amplifies the enormity of their loss. Both men recorded several albums in the duo format, and each was flexible enough to move easily between straight-ahead and free music. The photos of the concert in the liner booklet shows that both men had music stands and sheet music close at hand, but they treated the music only as a guideline and let their individual and collective muses decide when to take a detour from the written plan. Part of the fun of this album is hearing one player veer off course and listening to whether the other follows or lets him wander on his own.  I suspect that many listeners will be surprised by the chances that Hall takes on pieces like his own "Big Blues", but wouldn't an equal number of fans be astonished by Haden's rhapsodic solo on "Body and Soul"?  Neither man plays the leader for very long, but they both take their turns instigating the other into fresh waters. On Ornette Coleman's blues "Turnaround", some of the unexpected turns made my jaw drop or laugh out loud. The seemingly unrelated series of chords on Hall's "Down from Antigua" fascinated me, as did Haden's passionate accompaniment on his "First Song". While there are many delights in the small details, this music soars when taken as an organic whole. As Hall said, "We were having fun, but it was so spiritual and so deep."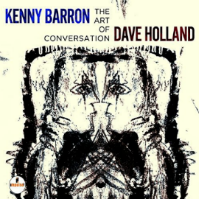 The Kenny Barron/Dave Holland album "The Art of Conversation" (Impulse 2169802) is much more structured than the Haden/Hall duet. The arrangements are well-planned and there seems to be less guesswork about the eventual directions of the music. Barron and Holland have recorded together many times in the past as two-thirds of a rhythm section and that works against them here. On several of the up-tempo tunes, Holland's bass walks behind Barron's piano, and the effect is of a rhythm section where the drummer didn't show up. There's plenty to enjoy on these tracks—Barron's subtle touch and exquisite voicings and Holland's rock-solid time and inventive lines—but they seem too much in lockstep to function as a duet. The individual lines meld into each other rather than standing in relief. However on the ballads, including Barron's lovely "Rain" and Holland's "In Your Arms", that very problem is perfectly resolved. Holland is freed from maintaining the time, and his lines arch and intersect with Barron's contrapuntal lines. Barron is especially effective when he plays against the time, either with a floated rubato line or sharply syncopated melodies. The tension becomes visceral and the music benefits from it. Barron and Holland both use this technique on the brilliant up-tempo version of Thelonious Monk's "In Walked Bud" and I only wish that there had been more moments like this throughout the CD. It is a well-played program, but it could have been much more interesting. 
Of course, one way to ensure plenty of interaction is to record an album without any preset compositions or arrangements. The latest CD from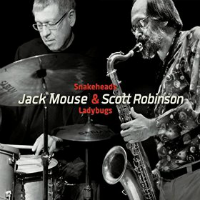 multi-instrumentalist Scott Robinson & drummer Jack Mouse, "Snakeheads and Ladybugs" (Tall Grass 8282) is a series of improvised duets with a surprising variety of instrumental and tonal colors. Like Shelly Manne and Max Roach before him, Mouse tunes his drums (particularly the tom-toms) to set pitches, which offers a melodic counterpart to the yearning and mournful tones of Robinson's tenor sax. As on Robinson's duo album with Frank Kimbrough, "Afar", the individual pieces are concise tableaux, and some were obviously named for episodes discovered during the improvisations. For example, on "Backward Glance", Mouse falls into a tom-tom pattern reminiscent of Gene Krupa's obbligato from "Sing, Sing, Sing", and "Bolero Incognito" refers to a bolero rhythm hinted at in the middle of the track. The title track was inspired by oddly-shaped rocks that Robinson found in Mouse's garden. The opening section has a misterioso feel with Robinson playing high sustained tones on C-melody sax over Mouse's Asian-sounding cymbals. "Shapeshifter" has an extraordinary sequence where Robinson switches back and forth from C-melody sax to cornet. The rapid changes are stunning, but the similarity of tone from the two instruments is even more revelatory. The music created by Robinson and Mouse is progressive, but accessible, and while "Snakeheads and Ladybugs" lacks compositional forms, it more than compensates with abundant creativity.