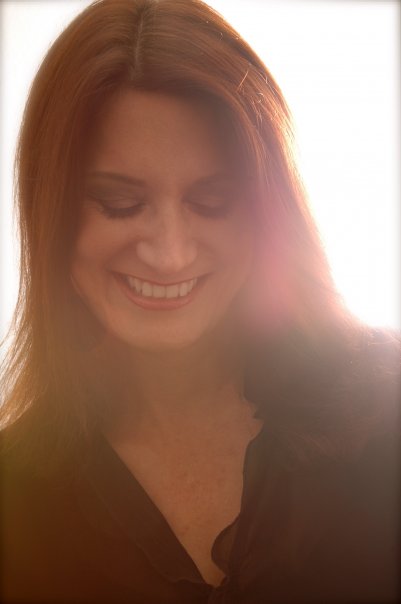 Laurie Antonioli is the very definition of a jazz singer. As director of one of the most innovative solo jazz vocal programs in the United States, the Jazzschool Institute, Antonioli continues to expand the possibilities of jazz singing. She is known for her inventive spirit and an ever-evolving talent graced with an impressive sense of ingenuity. Originally from the Bay Area, Antonioli developed her skills working with jazz masters, Mark Murphy, Bobby McFerrin, Jon Hendricks, Cedar Walton and Joe Henderson. Since 1985 she has devoted the majority of her time as a music educator abroad at KUG University in Graz, Austria returning in 2006 to teach at the Jazzschool in Berkeley. Along with being an accomplished educator, Antonioli reminds us through her recordings and performances that she is a major influence as a vocalist and lyricist bringing innovation and mindfulness to any project.

Ellen Johnson: What initially inspired you to sing jazz and do you think that being a woman made it more challenging to participate in the jazz community?
Laurie Antonioli: My maternal grandmother gave me a stack of 78's from singer and pianist Nellie Lutcher when I was about 16 years old. Nellie inspired me to get into jazz and from there, I found a jazz program at Mt. Hood College in Oregon. Between 1976 and 1979 I discovered the music of Jackie and Roy (with the Charlie Ventura "Bop for the People" band) and Norma Winstone (with Kenny Wheeler in the Azimuth band). I never thought about being a woman in jazz or what that meant. It really wasn't an issue for me because I was so excited about the music.
EJ: Who were some of your mentors not only as a musician but also as a woman pursuing this career choice?
LA: During my early years the older jazz musicians were very influential by shaping and inspiring me and they continue to do so to this day. Musicians like Pony Poindexter, Joe Henderson, Mark Murphy, George Cables, Richie Beirach and many others. I spent most of my time around the instrumentalists because that was where I felt I could really learn about jazz. The first time I ever sat in at a jam session I sang Charlie Parker's "Confirmation" up-tempo. I found that by learning many of the instrumental tunes I could easily sit in with the horn players at the sessions. Because of this, the musicians saw me as a singer that didn't have "special" considerations like doing songs in odd keys or only doing ballads. I learned a lot hanging out with other musicians, listening, sitting in, going to jam sessions and being part of the scene. Since I was so focused on the music, I never noticed any discrimination because I was a woman. However, I do think stereotypes exist and I am aware of the frustrations female vocalists go through dealing with those stereotypes. When I was 22 years old, Betty Carter gave me advice backstage at a festival in Munich. I was feeling sorry for myself because being on the road and being the only woman in the band was really difficult for me. She said, "You'll be fine, and you've got it easy compared to what I went through when I was your age." I realized that I did have it easy compared to Billie, Betty, Sarah and all of those singers before me. They were not just female, they were black females and the racism they experienced was much more challenging than anything I went through. I have so much respect for the strength and unbelievable talent of all those brave women.
EJ: You've been depicted as a strikingly original singer who is carving new frontiers in vocal jazz. You put your own stamp on each song through your choice of material, arrangements and musical collaborations. Can you expound on what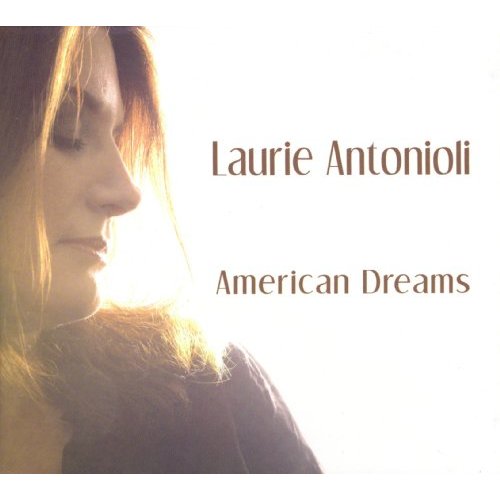 motivated you to take this direction?
LA: My last two recordings "American Dreams" and "Foreign Affair" are very intentional in terms of going for a cohesive sound. In both cases, the vibe was exactly what I had in mind for the band and this sound informed my singing and repertoire. My other recordings are duets with well-established pianists, George Cables and Richie Beirach, and these records have a range of songs and material. The personal style and deep collaboration with both George and Richie influenced how I sang and what material was selected. I think my ability to work closely with instrumentalists and create something original is what defines me as a singer. I rely on these musical relationships and seek them out. Recently I lost my dear friend and songwriting partner, Fritz Pauer. His compositions with my lyrics take up half of the "American Dreams" recording and I've got another 25 songs of ours that still need to be recorded. His passing made me realize how priceless my musical relationships are and how grateful I am to have had such wonderful collaborators.
EJ: Since you spent time in Europe performing and teaching vocal jazz at KUG University in Graz what differences did you discover between Europe and the USA?
LA: In Europe, music education is an essential and valued part of an overall education. Europeans definitely honor art and culture in a way that Americans don't. Many of the students I met in Europe had music lessons starting at a young age. They play classical piano, read music and perform recitals in beautiful concert halls. The basic musicianship of the European singer going into a university is generally much higher than in the States. However, in jazz, Americans usually have an advantage assuming everyone is required to sing in English. As jazz singing becomes more international, the definition of a jazz singer continues to evolve. With so much genre-bending happening today, the look and feel of a jazz singer is going to be completely transformed in the next ten years. We may need to reconsider the repertoire and requirements we are currently developing in the jazz institutes because of this fact. If a young singer in Poland can swing, take an improvised solo and compose in her native language, then that music might very well be "jazz" and not have anything to do with the standard repertoire we cling to in the States.
EJ: In terms of educating jazz vocalists, what is your personal philosophy, how do you view the condition of vocal jazz education today and what are your visions for the future?
LA: For the last five years I've been the vocal chair at the Jazzschool. That includes the Community school as well as the Institute, a degree program now in its fourth year.  Right now I don't think vocal jazz education is anywhere near the instrumental programs. Most colleges don't have a solo vocal path in jazz like we do at the Jazzschool. To develop a great jazz vocalist, you need to develop a great jazz musician. A jazz singer needs to know more than just memorizing a song, it requires understanding the form, the harmony, the structure, the history and the feeling of jazz. If you don't know where to begin as a jazz singer, just listen to as much instrumental jazz as you can. Learn all the solos on the Miles Davis "Kind of Blue" album and figure out what pianists and drummers you like. In other words, familiarize yourself with jazz. Then, when it comes time to sing, you'll have a better idea of what to do.
EJ: What new directions would you like to take with your music? Is there anyone you would like to collaborate with if you had the opportunity?
LA: Since my "American Dreams" band is just about perfect and I've got more than enough material, I'd like to have the resources to make two or three more records together. If I had the opportunity I'd also love to do a duo recording with Keith Jarrett. I'm very interested in doing a recording with strings or an orchestra with some great arrangements. I'd like something moody and lush that feels like "Sketches of Spain," with French horns, oboes and dark brass instruments.

EJ: Since our music reflects our life, what other influences help to inspire you as jazz artist and educator?
As a young girl I had a strict ballet teacher who taught me how much effort and practice is needed to be an accomplished artist. I still remember the first compliment she ever gave me. It meant so much and I knew I had earned it. I'm so grateful to have had such strong fundamentals in my life. Just like my ballet teacher I try to give my students a healthy dose of reality mixed with loving-kindness. That's the heart of Buddhism, a philosophy and spiritual path that I study and aspire to internalize.
EJ: What advice would you give specifically to women who desire a career in jazz?
I think the times have changed significantly since I was a young woman on the jazz scene. The proliferation of female instrumentalists is incredible. I think that the younger generation is much more open to women being in whatever profession they choose. My advice to women who want to pursue a career in jazz, whether they are an instrumentalist or a vocalist, is to passionately love and adore the music. This is essential because it's not an easy path although it is an amazingly rich and wonderfully deep journey. This incredible journey has taken me around the world and given me the opportunity to sing and create a space to educate others about the music. I hope through my work at the Jazzschool that I can pass on this spirit and inspire others along the road.