The people of Japan have had a long love affair with American jazz. They are among the most knowledgeable and passionate fans of the music, and they display that love in the polite demeanor of their audiences and their finely-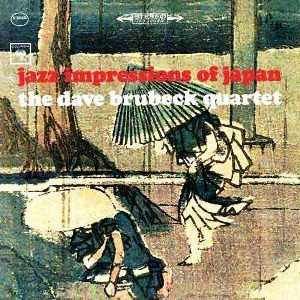 crafted reissues of classic recordings. Japanese concert tours are considered a career benchmark for American jazz musicians, and many of those musicians have written compositions inspired by their Japanese travels. When The Dave BrubeckQuartet made their first trip to Japan in the spring of 1964, Brubeck wrote seven new pieces for an album called "Jazz Impressions of Japan". The final piece on that album, "Koto Song", became part of the quartet's repertoire almost instantly. To date, Brubeck has recorded "Koto Song" 17 times, and those recordings find Brubeck and his sidemen discovering new ways to approach this simple piece.
"Koto Song" was inspired by two female musicians in Kyoto. In the notes to the original album, Brubeck describes the instrument and delicate music it produced:  Of the classical instruments I heard, I was most fascinated by the koto, a thirteen-string convex-shaped zither, that traces its ancestry to the Chinese dulcimer. The koto is an instrument of rare delicacy and beauty, which blended with voice or flute, seems to suggest the ethereal quality of Japan's gardens and misty landscapes. Brubeck's composition is based on a repeated descending melodic pattern. It is based on a pentatonic scale, but Brubeck varies the interval pattern by including two half-steps, between F and G-flat, and between C and D-flat (the remaining melodic note is B-flat). Harmonically, the tune is based on a 12-bar blues in minor. The simple harmonic structure made it easy for alto saxophonist Paul Desmond and Brubeck to improvise on the piece, but it was only when the quartet pulled the melody away from the blues harmony that "Koto Song" became a profoundly moving piece of music. 
The first recording of "Koto Song" (on "Jazz Impressions of Japan") is quite atmospheric, with Desmond and Brubeck improvising within a limited melodic palette. Joe Morello plays mallets on the tom-toms, and Eugene Wright establishes the one-note-per-bar bass pattern that would become standard in future versions. But at three minute's duration, the group barely has an opportunity to explore the piece in detail.Their next recording was made two weeks later at the Newport Jazz Festival, and here it becomes a medium walking blues. Desmond and Brubeck still play phrases that sound Japanese, but the delicate atmosphere created in the studio recording disappears with the grooving walking bass line and the swinging drum patterns. Brubeck's dramatic tremolos near the end of his solo finally bring Wright and Morello back to the simple figures of the original arrangement, but then Brubeck returns to the melody for the final chorus. [If you are listening to the tracks while reading the descriptions, stop after the Newport track, watch the video below, and then restart the playlist at track 3.]
In October, the quartet was in Europe, and a version of "Koto Song" recorded for Belgian television reveals a change in approach. It starts almost completely in the blues vein, with Desmond performing a solo full of masterfully sequenced ideas, but little that evokes the Japanese. Brubeck's solo starts very blues-like, but midway through, he changes direction. Suddenly, his ideas become delicate imitations of Japanese music, Wright goes to one note per bar and Morello plays sparse figures with his brushes. In the two months since Newport, Brubeck has expanded the peaceful episode that preceded the final reprise of the melody, and made it an important element of the arrangement.
There are recorded performances of "Koto Song" from Chicago, Berlin and Stratford Ontario, but these recordings are rare, out-of-print and not included here. The next example was recorded in Berlin in November 1966. It finds Desmond even bluesier than in Brussels two years earlier. This time around, his solo is longer and he adds a quote from the introduction to Ellington's "Just Squeeze Me". The quote is brilliantly sequenced and developed in the next chorus, but once again, it is Brubeck that changes the mood. Now, the rhythm dissipates within a chorus of Brubeck's entry, and the pianist creates a free rhapsody that moves far away from the key and the blues changes. The tempo also drops which makes the music more atmospheric and peaceful.
The following May, the quartet performed at the Puebla Festival Jazz in Mexico City, and the tapes were issued several years later on Columbia's CD, "Buried Treasures". This version is shorter and better focused than the Berlin version, with another wistful solo from Desmond (but no quotes) and Brubeck's fantasy sounds more Japanese and stays within the key and harmonies. While the Mexico City version is not as innovative as the Berlin version, it's important to remember that the Brubeck Quartet explored anew every night, and these recordings offer mere snapshots of the group in action. 
The Brubeck Quartet disbanded in December 1967, but Desmond and Brubeck reunited on several occasions. A 1972 concert at Paris' Olympia Theatre was issued by Atlantic as "We're All Together Again for the First Time". In addition to Desmond and Brubeck, the personnel included Gerry Mulligan (not heard on "Koto Song"), bassist Jack Six and drummer Alan Dawson. The tempo on "Koto Song" is slower here, and with Six and Dawson playing a sparse background throughout, Desmond rediscovers the balance between blues and Japanese ideas that had eluded him for several years in the quartet. Brubeck's solo develops the final idea from the melody, and his closing chorus merely alludes to the melody instead of restating it. With this performance of "Koto Song", Desmond and Brubeck finally found common ground in their improvisational approac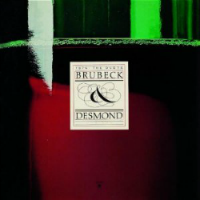 hes and Brubeck's distillation of the final melody seemed to point the way for a different interpretation of the piece. Three years later, Brubeck and Desmond created an amazing duet version of "Koto Song" for the Horizon album,  "1975: The Duets". As Desmond wrote in the liner notes: "Koto Song" is a more spaced-out version than formerly, the approach being to make random sounds for awhile and wander gradually into the melody. Desmond opens the track by clicking his saxophone keys without blowing into the instrument. Brubeck plays rapid descending figures on the piano, and he and Desmond move into a free dialogue. Brubeck gradually goes into the melody, and the blues harmonies are so cleverly disguised that one hardly recognizes them behind Desmond's elegant improvisation. Brubeck exhibits a very light touch in his solo, and his one divergence from the key is only slightly emphasized.  Desmond returns for a pair of delicate duet passages, with stunning cries from his alto in between. 
The duet version would be Desmond's final recording of "Koto Song", but Brubeck returned to the piece seven years later, recording a pair of live versions within two weeks of each other. Brubeck's new arrangement was still being worked out, for the later version recorded for the album "Concord on a Summer Night" differs in a few details from the earlier Montreux version. Brubeck starts the Concord version with an extended solo introduction that borrows an idea from the duet with Desmond, and then eventually moves into the melody. Brubeck's piano evokes gently flowing waters and delicate flowers, and he uses the sustain pedal to enhance the mood. Brubeck's son, Chris, gets an acoustic sound from his electric bass, and Randy Jones provides subtle colors with his brushes. Clarinetist Bill Smith's first entrance is at a whisper, and he and Brubeck create an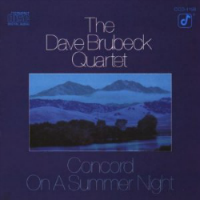 interweaving dialogue before Smith diverges and invents a brilliant statement played through an Echoplex. As Smith continues, the other instruments drop out, offering only occasional commentaries. There is one other sound to be heard, and that is a group of crickets who joined in on this outdoor performance. The Montreux recordinghas been issued by several companies, and it is much more dramatic than the Concord version. Brubeck's solo intro only lasts a few bars before the melody statement. Compared to the calming Concord recording, the Montreux rendition is dramatic with sharp dynamic contrasts and brilliant flourishes from both Smith and Brubeck. Smith's solo clarinet spot is clearly delineated here, as it would be in later recordings from this period. Tom Lord's online "The Jazz Discography" lists two versions of "Koto Song" from Brubeck's Russian tour of 1987, but the versions from the Russian Boheme label and the A&E television special, "Moscow Night", are identical. The arrangement now includes about a minute of solo piano introduction, followed by the melody and a piano solo accompanied by the rhythm section. Smith enters midway through, with an unaccompanied space for him and his Echoplex at the end of his solo. The tempo here is now slow and stately, bringing the piece a new austere quality. There is also a 1987 version with this quartet and the Montreal International Jazz Festival Orchestra, conducted by Brubeck's manager, Russell Gloyd. Gloyd's orchestration is well-crafted, but "Koto Song" hardly needs an orchestra to achieve its full dramatic effect. 
Brubeck's final quartet version of "Koto Song" was recorded in 1993 at New York's Blue Note and included in the Telarc album, "Late Night Brubeck". Brubeck and Jones were joined by Jack Six and Bobby Militello, and it is Militello's flute that makes this version memorable. The arrangement is essentially the same as it was with Smith, except Militello uses sung multiphonics instead of electronic enhancements in his solo section. He also e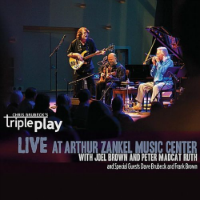 mploys the dramatic attacks and falling intonation used in traditional Japanese flute music (which Desmond had hinted at in the duet version). Before Militello enters, Brubeck plays one of his longest unaccompanied introductions to this piece, with the melody not appearing for nearly three minutes. As in the versions with Smith, the blues elements have been de-emphasized so much that "Koto Song" finally becomes the atmospheric tone poem Brubeck intended, and not just another version of the blues. 
Brubeck's most recent version of "Koto Song" was recorded in 2011 with his son Chris' group, Triple Play. In addition to Dave's piano and Chris' electric bass, the group includes Joel Brown on acoustic guitar, Peter Madcat Ruth on harmonica, and Frank Brown on clarinet. Such an unusual instrumentation called for a new arrangement, and the new setting included short solos for piano, guitar and harmonica. While Triple Play's sound necessarily evokes a very different effect than any of Brubeck's quartets, they succeed in offering a melancholy, heart-rending interpretation of this piece. At 91 years old, Dave Brubeck has retired from touring, and this version of "Koto Song" may well be his last. However, the gradual development and transformation of this piece must be a source of pride for this jazz master. In the end, "Koto Song" is not only a beautiful tribute to the people of Japan, but for music lovers all over the world. Wherever they are, those two Japanese koto players should take a well-deserved bow. 
The audio and video recordings embedded in this article are presented for educational and illustrative purposes. Jazz History Online neither owns nor controls the rights to these recordings. All rights belong to the original copyright holders. 
THE RECORDINGS
"KOTO SONG"
(by Dave Brubeck)
1. NYC; 6/16/64 (3:02)
2. Newport; 7/4/64 (5:58)
3. Berlin; 11/6/66 (8:05)
4. Mexico City; 5/12/67–5/14/67 (7:12)
5. Paris (Olympia); 10/26/72 (5:04)
6. NYC; 9/15/75–9/16/75 (5:56)
7. Concord, CA (Concord Pavillion); 8/8/82 (8:49)
8. Montreux; 7/22/82 (9:54)
9. Moscow (Rossiya Concert Hall); 3/87 (9:28)
10. NYC (Blue Note); 10/5/93–10/7/93 (10:43)
11. Sarasota Springs, NY; 6/10/2011 (5:36)
1-4:
PAUL DESMOND (as); DAVE BRUBECK (p); EUGENE WRIGHT (b); JOE MORELLO (d).
5:
PAUL DESMOND (as); DAVE BRUBECK (p); JACK SIX (b); ALAN DAWSON (d).
6:
PAUL DESMOND (as); DAVE BRUBECK (p).
7-9:
BILL SMITH (cl); DAVE BRUBECK (p); CHRIS BRUBECK (b); RANDY JONES (d).
10:
BOBBY MILITELLO (fl); DAVE BRUBECK (p); JACK SIX (b); RANDY JONES (d).
11:
FRANK BROWN (cl); PETER MADCAT RUTH (hca); DAVE BRUBECK (p); JOEL BROWN (g); CHRIS BRUBECK (b).