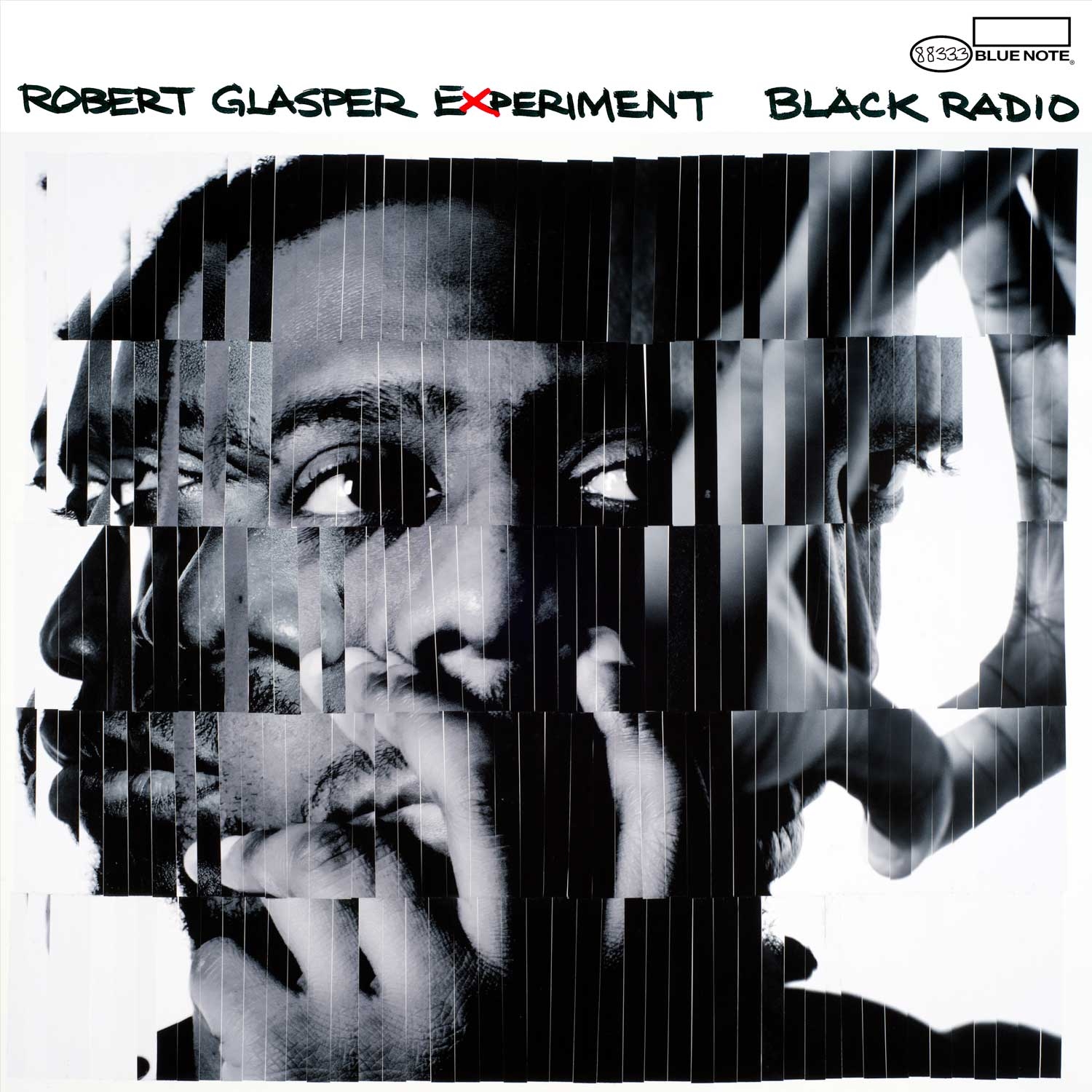 One of the current trends in progressive music is the blurring of genre definitions. The names jazz, rock, soul, r&b, classical, country and hip-hop used to define specific musical styles, but many of today's musicians grew up to a soundtrack that featured all of these diverse genres, and they have incorporated elements of each into their own musical language. With an increasing number of recorded cross-genre collaborations, much of the resulting music defies categorization. In addition to providing a wide musical horizon in which the artist can create, the final result may be music that appeals to a large audience without resorting to a lowest common denominator. On a brief spoken section of his new Blue Note album "Black Radio", Robert Glasper complains about the poor quality of most current popular music, and notes that jazz musicians may have pigeonholed themselves by playing to an audience of fellow musicians. Both Glasper's album and Esperanza Spalding's new CD "Radio Music Society" embrace the popular music of the last 25 years, and both artists have stated in print that they hope that their music will generate radio airplay.
Glasper's album may well be the first to make that breakthrough. With a strong base in hip-hop and soul, it sounds like urban radio. Glasper uses his quartet (called "Experiment") throughout the disc. Casey Benjamin plays a variety of keyboards and reeds on the album, while bassist Derrick Hodge and drummer Chris Dave lay down tight, solid grooves. Glasper's piano—both acoustic and electric, usually at the same time—provides atmospheric cushions rather than solos. In front are a series of soul, r&b and rap artists performing a mix of originals and contemporary pop tunes. Many of the originals are based on short melodic fragments (for example, Ledisi's "Gonna Be Alright" is little more than a repeated 4-bar phrase), and there are plenty of electronic effects and repeated hooks throughout the album. Several of the cuts fade out and then fade back in 10-15 seconds later for short musical cameos. In some cases, as on Stokely Williams' "Why Do We Try", the cameo is more compelling than the music that preceded it. Those listeners coming to this music from a jazz perspective might check out Bilal's cover version of David Bowie's "Letter to Hermoine" where Glasper shows his jazz roots with a superb solo on acoustic piano. Unfortunately, most of the album seems to be in a stylistic rut, and there are not enough changes in sound and style to carry the entire disc.
Esperanza Spalding's "Radio Music Society" (Heads Up) has much more variety than the Glasper disc, and it expects more from the listener. Conceived as a companion disc to Spalding's acclaimed "Chamber Music Society", the new album features S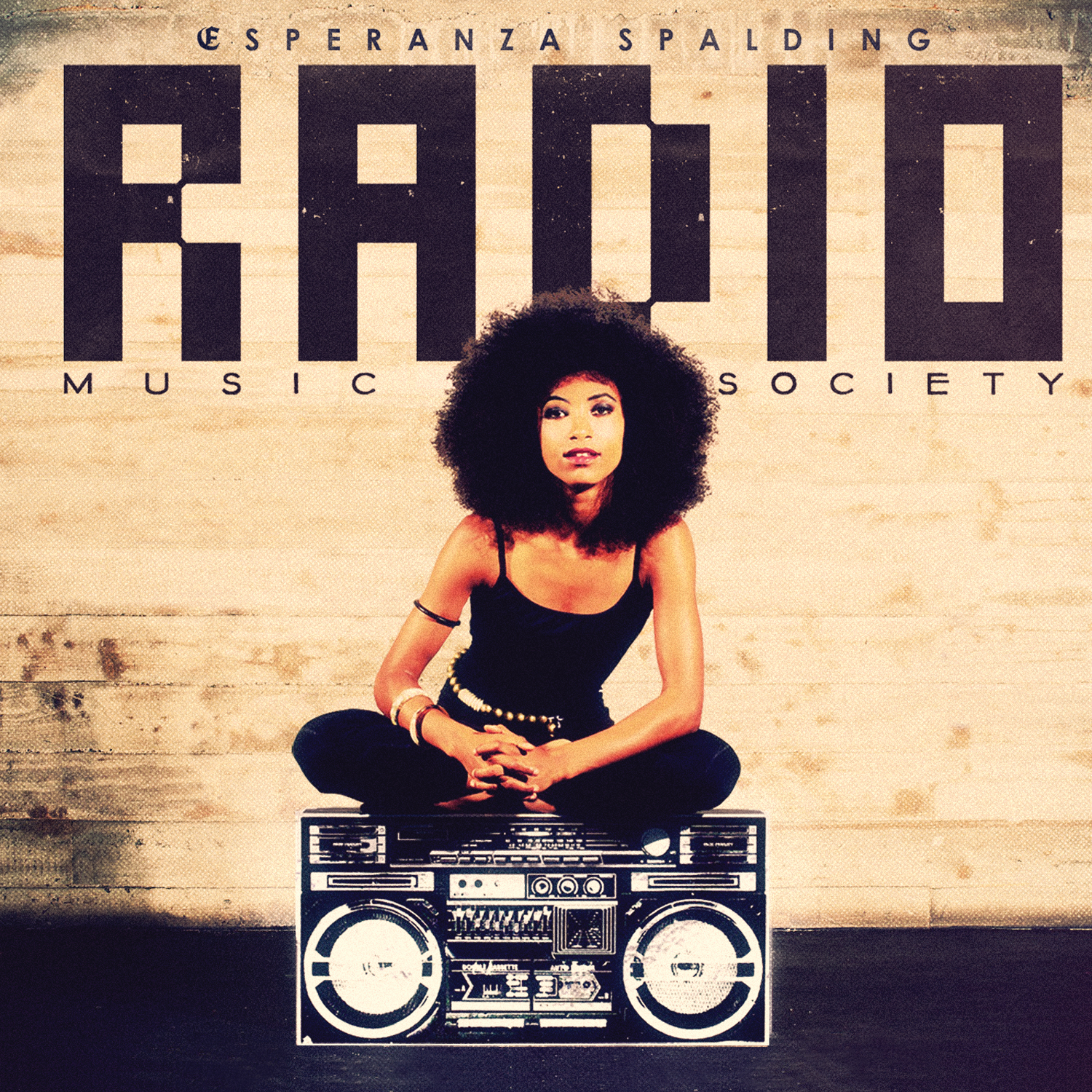 palding's complex originals which encompass a wide range of influences. However, the music is still accessible, and there's a great mixture of styles within the arrangements. "Radio Song", built on a funky groove and featuring a catchy release, also has horn backing by the student group American Music Program and a piano solo by Leo Genovese. The strings on the next cut "Cinnamon Tree" recall tracks from "Chamber Music Society", but the electric bass and guitar solo make it right at home on the present disc. Even the cover version of Stevie Wonder's "I Can't Help It" has the improvisations of Joe Lovano as counterpoint to the bubbly pop background. If the term "fusion" comes to mind with all of the stylistic mixes, Spalding acknowledges the influence of jazz-rock with a version of Wayne Shorter's "Endangered Species" which has a Weather Report-style groove and Darren Barrett's Miles-inspired trumpet solo. The horn arrangement on "Vague Suspicions" also reminds me of Herbie Hancock's scores on "Speak like a Child". Just as one didn't have to be a fan of classical music to appreciate "Chamber Music Society", "Radio Music Society" has plenty to offer to all kinds of listeners. It may not generate all of the airplay Spalding desires, but with her great post-Grammy popularity and her amiable musical personality, it is likely to attract a large and loyal audience.
Of course, neither of these albums could be called a "pure" jazz recording, and in years past, the very sound of these recordings would have caused jazz critics to howl "commercialism" and basically close their ears (The "is it jazz" argument has already been flung at the Glasper disc, proving that some old critical habits die hard). Certainly, the presence of a rock beat does not mean a lessening of artistic standards, and it seems clear that both Glasper and Spalding want to raise the existing standard of pop music. That being said, the public reaction may have a profound effect of the further musical directions of these artists. If the general public can accept and embrace this music, we may be on the verge of an exciting new era in musical exploration. It may even validate music's old calling as a true universal language.