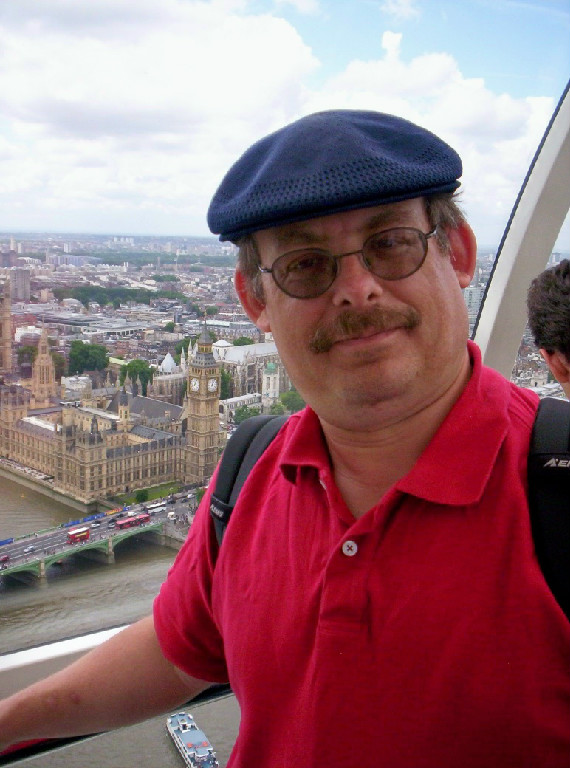 Heraclitus, a Greek philosopher from the 5th century BC, said it best: "There is no constant but change". Anyone who has ever run a business knows this to be true! And so, we have more changes in our staff to report. On the positive side, this month we welcome Nicky Schrire to our staff. Born in London and raised in South Africa, Nicky is an adventurous jazz vocalist who now lives and works in New York. Her debut article is this month's "Sidetracks" column, where she relates her experiences at a "singers only" jam session in the Big Apple. In a couple of weeks, you'll see Nicky's next contribution, a review of the live recording sessions for Gretchen Parlato's new CD and DVD. Meanwhile, Amy Duncan has informed that she is leaving JHO because of other commitments, including her autobiography (excerpted here). We hope that Amy will return to our staff when her schedule permits. Finally, we have two returning writers. Marti Mendenhall helped us on our "Music For A Cool Yule" feature last year and we are happy to republish her reviews. While Marti is unable to return for further articles, Ben Markley, who wrote for us earlier this year, has agreed to return starting next month. Expect more changes as we go, since three other talented writers are waiting for their chances to write for you.
This year's edition of "Music For A Cool Yule" differs from last year's version in two respects:  all of the reviews are in one article, and we've embedded our holiday Spotify list right into the article. As noted above, we've re-published several of last year's reviews, and we've added several new albums we feel are worth your attention. If you haven't signed up for a free Spotify account, you'll need to do so to listen to our playlist (and you should–it's a great service!). Our list includes 42 tracks, which is nearly 2 1/2 hours of holiday cheer.
Also this month, we feature a book review of an Oxford monograph on Louis Armstrong's Hot Five and Hot Seven Recordings, Retro Reviews of Gil Evans' "Into The Hot" and Eric Dolphy's "Out To Lunch" (the latter in a new high-definition remaster), a DVD review of a wonderful Tony Bennett documentary, plus reviews of four new instrumental–and non-holiday–CDs.
As always, your comments are welcome and appreciated. Please e-mail your thoughts and suggestions to me at [email protected] We wish you a wonderful holiday season and we'll hope to see you in the New Year!
Best,
Thomas Cunniffe