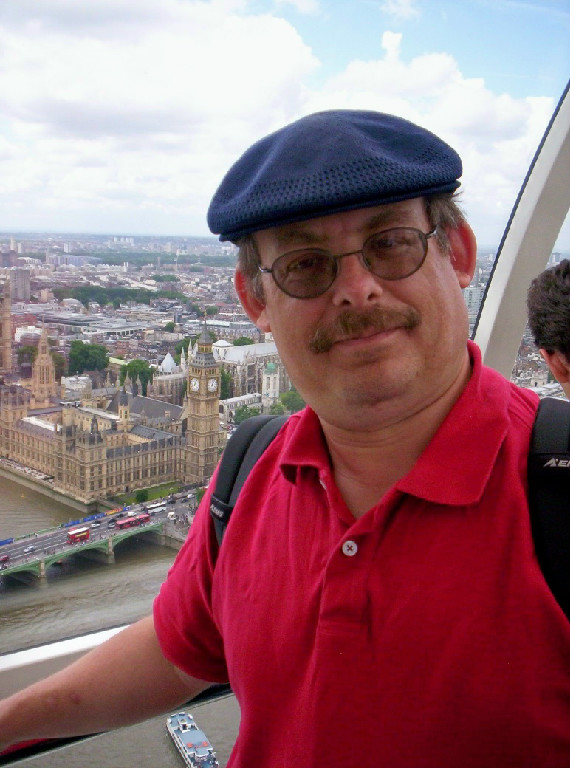 One of my part-time jobs is as tenor section lead for the choir at Denver's St. Thomas Episcopal Church. This year, the parish is exploring the theme of "following your passion", and they've asked me to do a talk on my passion for jazz. After discussions with our rector, I've decided not to do the "Why Jazz Is Good For You" speech, or even directly address the topic of jazz history. Instead, I plan to tell the audience about my activities as a critic and historian. Naturally, the culmination of that speech will be my work here at Jazz History Online. Years ago, as I diligently searched for jobs in my field, I would have rejected being a magazine publisher because of the printing and distribution costs. But thanks to the Internet, I can enjoy the advantages of writing short timely pieces, as well as longer historical articles, and not incur huge operating expenses.
With passion comes gratitude. As Ted Koppel once said, "No matter how independent we think we are, we all need help at some point. Thanksgiving is the time when we acknowledge that help." I could not run this website alone, and I want to take this opportunity to thank all of the writers who have contributed to this site in the past, with special thanks to Amy Duncan, who is, for the time being, my only staff writer. We have three new writers (and one returning writer) waiting to join our staff; as we gain income from advertising and sponsorships, we will introduce you to those new reviewers. I'd also like to thank the technical support staff at GoDaddy, who have been unceasingly helpful in dealing with this site's occasional tech issues. And my gratitude extends to the musicians and publicists who supply  CDs, DVDs, books and support for this site. Finally, thanks to all of you for reading what we write, and telling your friends to visit us here and on Facebook. You feed my passion for this music and this work.
This month, we feature another side of our Sidetracks feature as I examine the evolution of Dave Brubeck's "Koto Song" through several recordings. A Spotify list and two embedded videos will guide you through the music. In our Book Review, we feature "Pepper Adams' Joy Road", an annotated discography and digital box set celebrating the legendary baritone saxophonist. Amy Duncan has written a Retro Review on the Double Six of Paris, and I've written about a new reissue of Louis Armstrong's 1947 Symphony Hall concert. In our feature CD review, I discuss the music of five adventurous vocalists. We also have a uniquely-tied set of CD capsule reviews, and reviews of the latest CDs by Anat and Avishai Cohen included within their concert review. We've also added a concert review of the Swingle Singers, and there will be a further update of the Swingle discography in the coming weeks. Finally, we have a review of a new DVD documentary on Woody Herman.
As always, your comments are welcome and appreciated. Please e-mail your thoughts and suggestions to me at [email protected]
Best,
Thomas Cunniffe