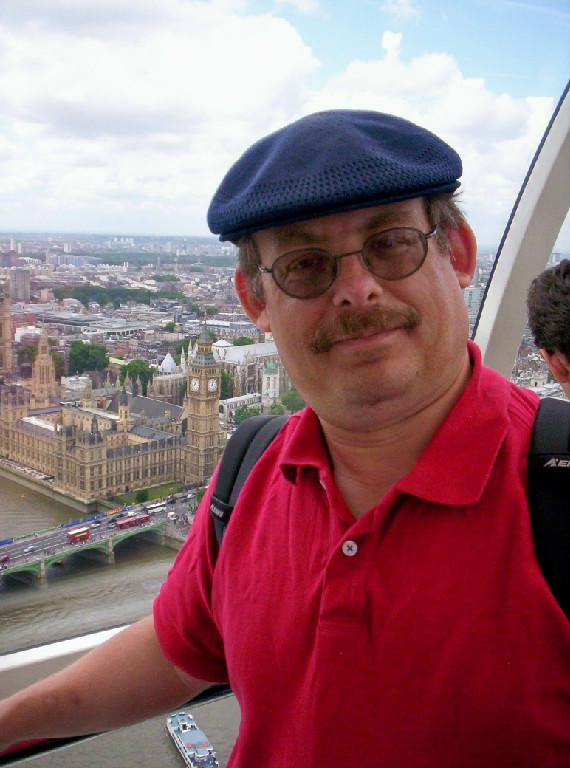 A few years ago, I sang in a repertory choir at a local church. On Wednesday nights, we would rehearse the mass setting we were scheduled to sing on Sunday, but all too often, circumstances would dictate that we sing a completely different mass. Our favorite saying became "Sempre Gumby": always flexible!
I've found that motto to be useful in running this website. Because all of the writers on Jazz History Online are also musicians, some of our contributors are not always available to write their features or reviews. All of which is a prelude to this month's personnel changes. Skip Wilkins is teaching and playing in the Czech Republic for several more months, but at present, his schedule does not allow him to write new segments of "Tales From Prague". He has promised to resume the column when his schedule allows. To help us out with this month's Cool Yule feature, we welcome Marti Mendenhall, a vocalist and writer from Portland, Oregon. Marti is also very busy this time of year, so her contributions to the site will continue sometime in the future.
We have several CD reviews for you this month. The Art of the Duet celebrates five separate duo recordings all released within the last few months. Our Cool Yule review section includes discussions of 21 different discs, plus several single holiday songs and holiday tracks from non-holiday CDs. We have created another Spotify list with 40 classic holiday songs (nearly 2 1/2 hours of music). You must be a Facebook fan of our page and have a Spotify membership to access the playlist. The good news is that all of that is free! Just click the link for the Spotify list on our Facebook page.
Our Retro Review section includes Ellen Johnson's inaugural essay in this section, Charles Mingus' powerful "Pre-Bird" and my personal remembrance of my first encounter with Dave Brubeck's "Jazz at Oberlin". This month, we review the 5-DVD set "Masters of American Music", and fast on its heels comes "Jazz Icons, Series 5" which will be reviewed next month. Also coming up in the next few months are profiles of Richie Cole, Jane Ira Bloom and the Swingle Singers, plus historical essays on Duke Ellington's Sacred Concerts and Shelly Manne's Men with Joe Gordon and Richie Kamuca. Our next book review will be of John Gennari's history of jazz criticism, "Blowin' Hot & Cool". Although the book has been on the market for a few years, its subject matter is still a hot topic on Facebook.
Don't forget that all previously published articles from Jazz History Online can be found under their general article headings. Please encourage your friends to visit our site, and like our page on Facebook by clicking the button right under the banner on the Front Page.
Best,
Tom Cunniffe