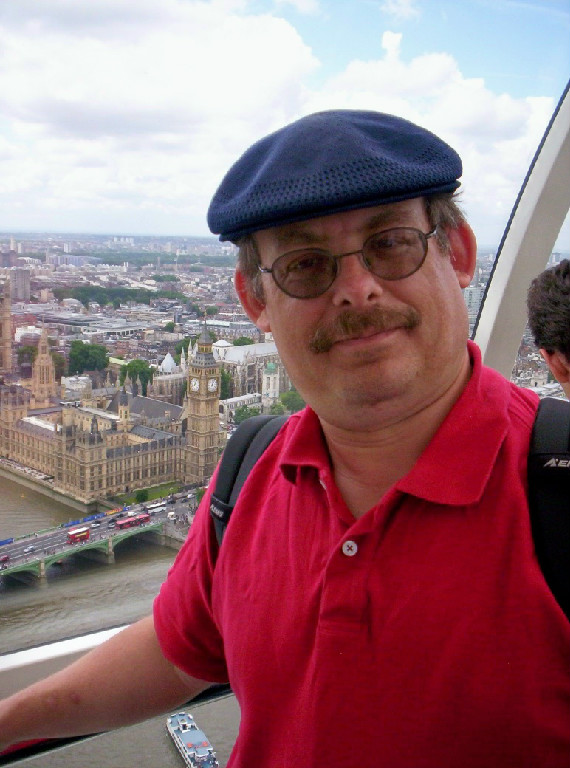 Over the past few months, there's been one controversy after another in the jazz world. The latest one involves a well-known progressive jazz group whose latest CD is an unauthorized, unwarranted and unnecessary note-for-note copy of one of jazz's most venerated albums. The arguments are flying thick and fast among jazz fans and critics, but there are two questions that haven't been answered to my satisfaction. First, there's been a tremendous amount of pre-release buzz about this recording, going back several months. Where were the lawyers for the original artist and the original record company? Should they have stopped the release of this copy? While I can understand the rationale behind letting the offending group "hang themselves with their own rope" (which could very well happen), the copy will be much harder to contain now that it is available to the general public. Second, I have great respect for the last surviving member of the original group, but why is he not the person yelling the loudest against this new recording? Instead, he made the following short-sighted comment: "classical [music] has been doing this for centuries—playing the notes someone else wrote." Actually, classical musicians INTERPRET the score; they don't just read the notes. Just compare Glenn Gould's 1955 and 1981 recordings of Bach's "Goldberg Variations" for ample proof.
Another controversy is the renaming of the music from "jazz" to something more politically correct like "Black American Music". To those who say that the word is racist, I'd like to recommend the subject of this month's Book Review, Andy Fry's "Paris Blues". One of Fry's more interesting arguments is that there is another possible etymology for the word "jazz". And as I write in the review, the French word "jaser" may be the most logical source for the word. As for the inappropriateness of the new name, consider the new CD by vocalist Júlia Karosi which effectively combines contemporary jazz with old Hungarian folk songs. Karosi's album (along with discs by Hilary Gardner and Julie Kelly which also offer a wide variety of music) is covered in this month's Vocal CD Reviews. On a much less controversial level, our Instrumental CD Reviews include three intimate small-group albums featuring some of jazz's most progressive trumpeters. Our Retro Review features a new release of two brilliant 1965 concerts by Charles Lloyd. Since the Clark Terry documentary "Keep On Keepin' On" is still opening in theatres nationwide, I've decided to keep the Sidetracks review on The Front Page for another month. The documentary on Clifford Brown, "Brownie Speaks" will also remain on our DVD Review page for another month.
We have several new articles in the works. Next month, I'll present a new Historical Essay on the Jazz at the Philharmonic "At the Opera House" LPs. These superb recordings, featuring Ella Fitzgerald, Stan Getz, J.J. Johnson, Coleman Hawkins, Roy Eldridge, Oscar Peterson, the Modern Jazz Quartet and the JATP All-Stars (including Lester Young, Sonny Stitt, Flip Phillips and Jo Jones), have a fascinating back story, including disputes about the recording dates, and the bizarre release of the finished recordings. We'll also have a DVD review of Fred Hersch's "My Coma Dreams", and a Retro Review of a 4-CD box set chronicling much of Miles Davis' 1960 European concert tour with John Coltrane. While we now publish in the middle of the month, our annual features, "Music for a Cool Yule" and "2014 Summation" will appear at the beginning of December and January, respectively.
Also, please note that we've extended our fundraiser. If you have donated to us this summer, thank you! If not, please click the "donate" button below the photo of the newspaper on the Front Page, which will connect you to our secure PayPal portal. Or if you'd prefer to send a check, please consult our fundraising article here. 
If you are not one of our Facebook fans (and would like to be), please go to our fan page, like us, then hover over the like button until the drop-down menu appears. Once it does, click the top two choices and that should insure that you will receive all of our updates. I hate it when Facebook changes the rules and keeps it a secret! If you would like to receive an e-mail with links to all of our new articles, please send an e-mail to [email protected]. You can use the same address to forward your comments and suggestions to me.
Best,
Thomas Cunniffe