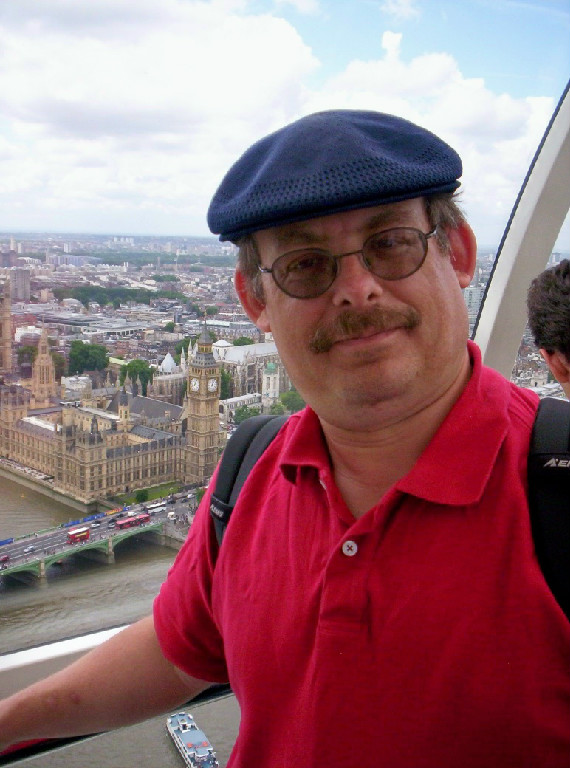 One of the goals of Jazz History Online is to present jazz stories that are not covered elsewhere. We can't possibly compete with the bigger jazz monthlies, but we can offer unique material and interactive features. This month, we have several articles that fall under those objectives.
We are quite proud of this month's interview. Brent Fischer tells Marissa Dodge about his efforts to catalog, record and archive the music of his father, Clare Fischer. This inspiring story of a son's dedication to his father's legacy is one you won't soon forget, and we are happy to bring it to you.
In "Tales From Prague", Skip Wilkins takes us on the job with him as we visit several of Prague's best jazz clubs. Some of the clubs cater to the local jazz fans while others focus on international tourism. The essay includes several photos of the various club's interiors.
This month's Historical Essay features a cross-section of jazz's greatest artists, all playing the same tune: W.C. Handy's "St. Louis Blues". I discuss 48 different versions of this standard recorded between 1925 and 1991. They make for an entertaining listening experience, and you can listen to 41 of those versions free if you are one of our Facebook fans and have a Spotify membership. A link to the St. Louis Blues playlist appears on our Facebook page, so please be sure to sign up and enjoy the music!
The Retro Review section allows us to share our favorite vintage recordings with you. I want to call your attention to the Count Basie/Joe Williams album "Memories Ad-Lib". You won't find this in the CD racks, but there are copies of the LP available for sale online, and believe me, you'll want to get a copy after reading about it. I won't give away the album's most historical feature, but look at the review and you'll find it.
We have plenty of great features for you in the coming months, so please bookmark us and visit often. The site is updated at the beginning of each month and Facebook fans receive notices of all the new articles when they publish. Remember, all of our articles and reviews are archived, so if you want to look at an older article, just go to the relevant category page (Profiles, Historical Essays, Retro Reviews, etc.) to find a connecting link.
As always, we offer our thanks to our fans and to the musicians who support our site. Special thanks to Steve Swallow for his kind words about last month's Historical Essay on Art Farmer and Jim Hall.
Best,
Tom Cunniffe