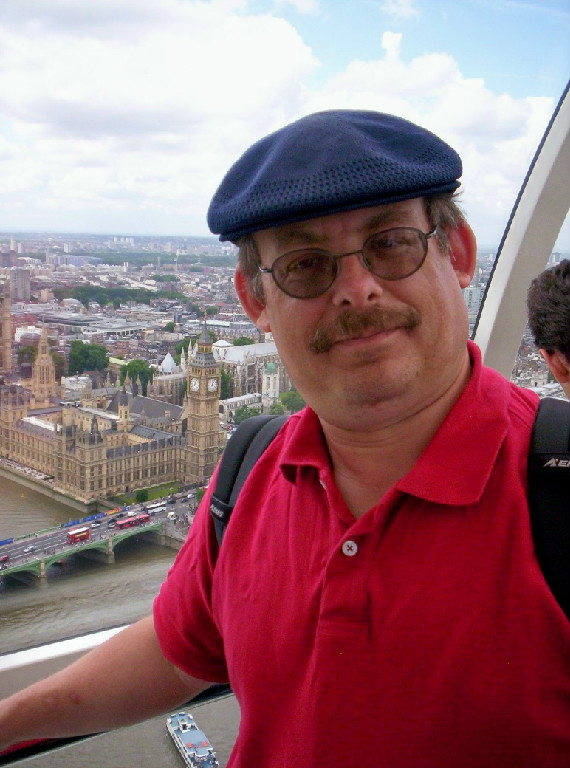 In this month's Jazz History Online, we feature an Historical Essay on Paul Desmond's "Canadian Quartet". This group, originally formed for a nightclub engagement in Toronto, inspired Desmond to some of his finest late recordings. Most of the music was issued after the saxophonist's death, and there appears to be quite an archive of this music that is still unreleased. Even 35 years after his passing, Desmond has a loyal fan base, and his solos have an ageless, endearing quality. Desmond also had a razor-sharp wit, and we celebrate that humor with a very funny story about his experieriences with Billy Strayhorn's "Chelsea Bridge". We hope you enjoy our tribute to this great jazz master.
The Desmond piece will be the last Historical Essay for the near future. Next month, we're premiering a new–and as yet untitled–series of features that will focus on smaller topics on the jazz scene. Ellen Johnson will start the series with a piece on vocal looping (look at the video in this month's Theo Bleckmann interview for an example of this fascinating technique). Some of the future essays in this series will include a comparison of Dave Brubeck's recordings of "Koto Song", and my theory on the origins of "When the Saints Go Marchin' In". These features will be lighter in tone and shorter in format than our Historical Essays, but will still contain the deeply-researched writing that you've come to expect from us. Of course, all of the Historical Essays will be archived on the site, and we will create new essays whenever the subject dictates a larger format.
This month, we also feature Ellen Johnson's exclusive interview with pioneering jazz vocalist Theo Bleckmann, a DVD review of the wonderful new documentary, "The Girls in the Band", Retro Reviews of Art Blakey's "Free For All" and a pair of newly released Ben Webster performances, a feature CD review of Luciana Souza's two new CDs, Amy Duncan's reviews of new piano CDs (including a spectacular double disc from Fred Hersch) and–coming in the first week of September–a concert review of the 2012 Vail Jazz Party.
We have a few more days left on our Indiegogo fundraiser. You may still contribute to JHO through Indiegogo until midnight Pacific Time on September 4, After that date, the donate link on the Front Page will lead you to our PayPal account where any contributions will be gratefully accepted. Speaking of gratitude, I'd like to thank everyone who contributed over the last few weeks. With Indiegogo and check/cash  donations, we've raised over $2100. While it is short of our overall goal, we should be able to continue our operations, and that is an important goal in itself.
As always, your comments are welcome and appreciated. Please e-mail your thoughts and suggestions to me at [email protected]
Best,
Thomas Cunniffe