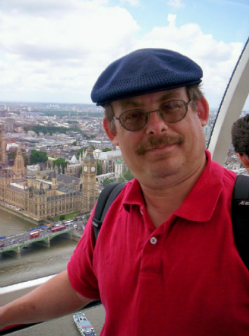 When I first designed our Sidetracks column, I did it to include a space for articles that did not fit within our other categories. Time and again, we've found interesting uses for this space, including miniature Historical Essays (Koto Song  and When The Saints Go Marchin' In), book excerpts (Amy Duncan's chapter on her meeting with Miles Davis), and special articles (our 2012 summation, a piece on jazz and standup comedy, and Nicky Schrire's essay on vocal jam sessions). This month, we've found another use for the column: it became the logical place to review Maria Schneider's new classical album. "Winter Morning Walks" is Schneider's first CD in five years, and it features soprano Dawn Upshaw, select members of Schneider's jazz orchestra, plus the Australian and St. Paul Chamber Orchestras. It's not a jazz album, but it's just too good to ignore. We hope that you'll check out the review, explore this album, and add it to your library.
Other reviews this month include Paul de Barros' wonderful new biography of Marian McPartland, "Shall We Play That One Together?". Ms. McPartland turned 95 this past month. We hope that she has discovered our birthday wishes sent from our Facebook page. I've also reviewed a new batch of vocal CDs and a new DVD documentary on Erroll Garner.
We have a new writer this month. Michael Verity lives in the Pacific Northwest and has contributed to several jazz websites. When I read his articles, I sensed that he would be a natural addition to our staff. For his first article for JHO, he wrote a Retro Review on Don Ellis' 1973 album "Soaring". Ben Markley is back again this month, and he has contributed a group of capsule reviews on solo recordings. Nicky Schrire was hoping to contribute this month as well, but due to schedule conflicts with her career as a performer and educator, she opted to take the month off. She will return in future issues.
Speaking of time off, Jazz History Online will not publish any new articles or reviews until June 1. I'm moving to a new apartment and the amount of time and effort required to move my library and belongings will prevent me from running the site. Naturally, the site will remain online during this hiatus. We will continue to send updates through our Facebook page, so if you haven't become a Facebook fan of our page, please do so by clicking the "like" button on the Front Page. Please feel free to contact me at [email protected]. We'll see you again in June.
Best,
Tom Cunniffe