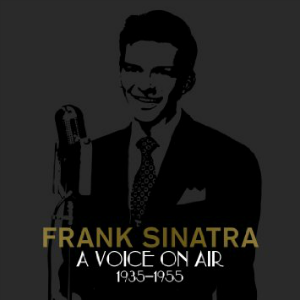 Dictionaries define ephemeral as something that is short-lived or transitory. However, just because something is short-lived does not mean that it is without value. When radio was the primary source of home entertainment, it was an important element in building the careers of musicians and singers. At the same time, it was an ephemeral medium. Due to the rarity of home recording equipment, a radio broadcast was essentially lost once it was transmitted. The radio networks had facilities for capturing and preserving broadcasts on discs (and later tape) but these recordings were restricted to the network archives and for the private use of the performing artists. Therefore, radio could act as a showcase for experimentation. Artists could try out new songs or arrangements, and if the music didn't work out right, the audience would forget the results within days. Of course, any recordings of the broadcast—whether captured by amateurs or professionals—worked against such theories. Two new collections of Frank Sinatra radio performances spanning from his broadcast debut in 1935 through the first years of his career resurgence in the mid-fifties, shows Sinatra's hits and misses, and also documents the formation of his unique style.
The two albums in question were both co-produced by Charles L. Granata in cooperation with the Sinatra estate. Sony Music has issued a four-CD box set "A Voice On Air, 1935-1955" (Columbia Legacy 99712) and Smithsonian has a single disc, "Lost and Found: The Radio Years" (Smithsonian 147142). The music for the two albums stems from the same collection of transcription discs and the discs are being marketed as companion volumes to each other. The CDs are jam-packed with music—all but one disc runs within 15 seconds of total capacity—and they offer superb fidelity for the period. Granata and his fellow producers have attempted to retain the flavor of the original broadcasts by including theme songs, announcements, patter and commercials. However, a little of this goes a long way: is it really necessary to hear a minute-long Spanish announcement over yet another closing theme of "I'm Getting Sentimental Over You"?  Or to hear lengthy ads for laxatives, cigarettes and hair styling products? This material is fun to hear once, but it would have been better to include more of Sinatra's songs rather than this true ephemera.
Sinatra is the main focus, of course, and one of the joys of these sets is hearing him perform songs which he never recorded commercially. It's a treat to hear Sinatra working his way through evergreens like "My Ideal", "Lover, Come Back to Me", "Who's Sorry Now?", "Little White Lies" and "A Slow Boat to China". While there are a few duds among the songs, Sinatra gives them all his best efforts. A song called "If Loveliness Were Music" features unusual phrase lengths that might stump a lesser vocalist; Sinatra finds a way to make the phrases work with the music. In several other cases, songs recorded by Sinatra are heard with considerably different arrangements. The Smithsonian disc contains a slow, dramatic version of Cole Porter's "I Get a Kick Out of You" from 1943. Sinatra sings the song with great passion over Raymond Scott's massive orchestration, the chorus chimes in with the verse midway through the arrangement, and Sinatra comes back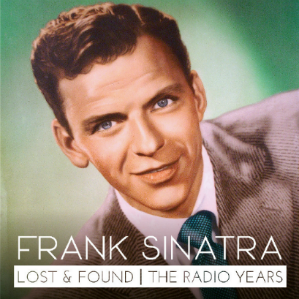 for a final half-chorus. But at nearly 6 minutes duration, it inevitably drags. When Sinatra recorded the song for Capitol a decade later, he used a small instrumental ensemble, kicked up the tempo to a medium swing, and did it all in less than three minutes.
As these collections chronicle the first two decades of Sinatra's professional career, they offer rare examples of his developing style. On one early track, he audibly runs out of air before the end of a phrase. For a singer who was obsessed with breath control, this must have been a tremendous gaffe. It was probably around this period that Sinatra started swimming underwater laps to increase his lung capacity. In the tracks which follow, his phrases grow longer, and he develops the ability to crescendo between phrases, eliminating the breaths that other singers found necessary. Sinatra learned a lot from Tommy Dorsey beyond phrasing, and on a remarkable aircheck of "East of the Sun" from late 1940, Sinatra, Dorsey and trumpeter Ziggy Elman seem to exist in a free floating rhythmic world only tangentially related to the plodding 4-beat swing played by the rest of the band. The juxtaposition of the free swinging soloists and the pedestrian ensemble is as dramatic as on the early recordings of Louis Armstrong and his Hot Five.
Sinatra's commercial recordings of this period are usually (but somewhat inaccurately) described as slow, dreamy ballads for Columbia and swinging jazz-influenced performances for Capitol. However, the broadcasts show that Sinatra was moving towards a jazzier style by the mid-to-late 1940s. He sounds quite relaxed and comfortable in mid-decade collaborations with jazz musicians like Benny Goodman and Nat King Cole, and by the end of the decade, his imaginative variations on both words and music became a regular part of his style—all in advance of his Capitol recordings, which commenced in 1953. If this represents an example of Sinatra using radio as a medium for experimentation, so do the selections from the 1950s NBC series, "To Be Perfectly Frank", where he is accompanied by a small instrumental ensemble, and "The Frank Sinatra Show" where he sings with solo piano.
While both of these sets are designed for long-time Sinatra fans, they could also act as good introductions to younger listeners. There are plenty of great songs and brilliant interpretations, fine and varied collaborations with artists ranging from opera diva Dorothy Kirsten to (at the time) vaudeville comedian Milton Berle, as well as several surprises, including the hilarious version of "Cement Mixer" with Slim Gaillard. The Sony box sequences the tracks in rough chronological order, which makes it easier for listeners to track the gradual developments in Sinatra's style; the Smithsonian disc jumps around within the 40s, but offers a well-programmed collection of varied performances, ending with stunning versions of "The House I Live In", "Over the Rainbow" and "You'll Never Walk Alone". Timed—along with so many other books and recordings—to coincide with Sinatra's centennial, the Sony and Smithsonian albums are superb testaments to the art of this icon of American Popular Music.