The distance between London and New York is just over 3400 miles, and traveling that distance by air takes about 6 hours. It's not cheap to fly across the Atlantic (although that may change in the coming months), but it is an essential trip for jazz musicians to make if they want the benefits of worldwide fame. American musicians have long known that European jazz audiences are generally more appreciative than domestic crowds, and European musicians realize that their fame can grow exponentially when heard by the right American ears.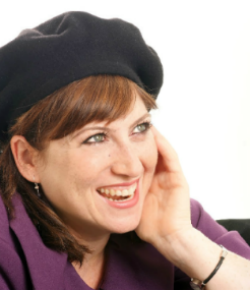 Consider jazz in London.  The UK's capital has a thriving jazz scene, but there are many worthy English jazz musicians who are virtually unknown on this side of the Atlantic. For every Cleo Laine or Tubby Hayes that has achieved success in America, there are several worthy musicians who aren't well-known because they haven't toured or recorded in the US. One of those worthy musicians is vocalist Anita Wardell. Best known as an outstanding scat singer, she is also a skilled writer and performer of vocalese, and a sensitive interpreter of standards and jazz originals. She's collected several awards, including a recent prize for Best Jazz Vocalist from the British Jazz Awards, and her artistry has inspired accolades from fellow singers like Mark Murphy, Roseanna Vitro and Kate McGarry. Yet, up until now, Wardell's albums have only been available as high-priced imports, and she has made limited trips to the east and west coasts of the United States.
Born in London, Wardell immigrated with her family to Australia while still a young girl. She developed an early appreciation for the Great American Songbook through her parent's extensive collection of cast albums, movie soundtracks and big band sides. While attending Salisbury College in Adelaide, she heard two girls scatting in an adjacent room, and she asked instructor Eric Bryce what the girls had been singing. Almost instantly, Wardell decided she wanted to learn all she could about improvisation. Encouraged by Wardell's drive and ambition, Bryce loaned her a pile of albums featuring both vocal and instrumental artists. Inspired by the harmonic acumen of the horn players, Wardell used the same methods as instrumentalists to develop her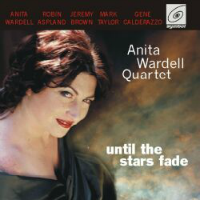 scatting technique. She amassed an extensive knowledge of bebop harmony and jazz scales, which allowed her to create intricate solos that delved into the nooks and crannies of the chords. In her recording of Harold Arlen's "My Shining Hour" (from the album "Until The Stars Fade") she follows two choruses of melodic variations with three choruses of swinging and harmonically astute scat. The astounding fluidity and technical acumen that Wardell displays on this track is unmatched by any other singer in jazz today.
Throughout her career, Wardell has expanded her use of scat singing. On a live recording of "Take the A Train" by the Michael Garrick Big Band, she does not sing the tune at the beginning or end of the arrangement, but contributes a scat solo as if she were one of the horns (and it should be noted that her solo occurs within the sequence of the other horn solos). On "The Meaning of the Blues", from her album "Kinda Blue", she scats at ballad tempo, offering a natural extension of her heart-rending delivery of the lyric. She has explored free improvisation with a live version of "Freedom Jazz Dance" (sadly, the best example of this is no longer available on the web). And contrary to the practice found on classic recordings, she frequently follows a vocalese lyric with an extended scat solo, as she does in this intense duet with bassist Andy Hamill on "Farmer's Market".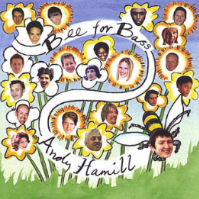 Wardell was "bowled over, overwhelmed and excited all at the same time" when she first heard the recordings of Lambert, Hendricks & Ross, Eddie Jefferson and King Pleasure. In her early days, she recorded spirited covers of Annie Ross' lyrics of "Twisted", "Jackie" and the aforementioned "Farmer's Market". By 2006, when she recorded her tribute to the Blue Note label, "Noted", she wrote her own words to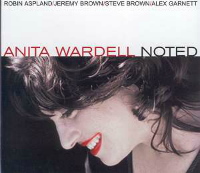 several of the tunes and improvised solos. "Watermelon Man", "Blues on the Corner" and "The Sidewinder" all received new lyrics, and the versions of "Night & Day" and "Wonderful! Wonderful!" paid homage to recordings by Joe Henderson and Sonny Rollins, respectively. Wardell lyricized both the Cannonball Adderley and Miles Davis solos from Adderley's recording of "Autumn Leaves", and in tribute to both Horace Silver and Jon Hendricks, she performed a new version of "Doodlin'" moving her voice across the stereo sound scape to indicate the changes in the narrative angle.
The piece de résistance of "Noted" was its opening track, a stunning version of Bobby Timmons' "Moanin'". Hendricks was the first to set lyrics to this melody, and following its initial recording by Lambert, Hendricks & Ross, many jazz vocalists added it to their repertoire. No one before Wardell, however, had attempted to sing or lyricize the Lee Morgan trumpet solo from the original Jazz Messengers recording. After singing Hendricks' original words, Wardell launches into the Morgan solo, outfitted with her own lyrics. Wardell's voice has been compared to a trumpet, and that's very clear in the video below, as she maintains the energy of Morgan's original statement while incorporating a tongue-twisting set of lyrics to its unexpected melodic contours.
Anita Wardell's repertoire contains much more than lyricized jazz originals and scat vehicles. She has a great love and knowledge of the Great American Songbook, and has recorded many classic standards. Her CD, "Kinda Blue" was designed as a concept album where all of the tunes had some form of the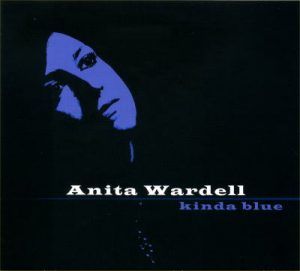 word "blue" in their titles, even though not all of the songs were blues. The track list covers a wide range of pieces including Alec Wilder's "The Wrong Blues", Oliver Nelson's "Teenie's Blues" and vocaleses on Bill Evans' "Loose Bloose" and Charlie Parker's "Parker's Mood". Significantly, it is not until the sixth track of the disc—the previously discussed "Meaning of the Blues"—when Wardell sings her first scat solo. While the next three tracks all contain scat, the clear intention was to allow the listener to focus on her skill at interpreting lyrics before indulging in her prodigious scat. Robin Aspland, Wardell's longtime pianist, created atmospheric settings for the songs, including an organ trio background for "Parker's Mood" and spare, mysterious Latin moods for "I Gotta Right to Sing the Blues" and "Learnin' the Blues". On "Little Girl Blue", Wardell offers a deliberate approach to the Rodgers and Hart standard. Sung at a tempo so slow that it takes three and a half minutes to get through the verse and chorus, Wardell ruminates on the meaning of the lyrics, phrasing a few words at a time, and adds very little vibrato or melodic variation so as not to deter from the overall message.
Wardell credits the late pianist and bandleader Michael Garrick with sharpening her attention on lyrics and vocal precision. Between 1999 and 2003, she recorded three albums with Garrick, and on each, her appearances mark the highlights of the recordings. On the album-length big band suite "Peter Pan", Wardell and Garrick share duties as narrator, and on the small-group live album "Green and Pleasant Land", her only appearance is on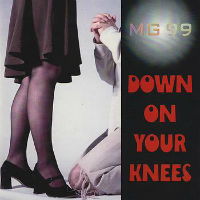 the final track, where she delivers a simple and moving version of Hoagy Carmichael's "Baltimore Oriole". She is featured on four tracks of the big band CD, "Down on Your Knees", performing Garrick's arrangement of Bob Dorough's "Just About Everything", and offering scat solos on "Girl From Ipanema" and the aforementioned "A Train". On the CD's title track, she displays her devilish sense of humor on Garrick's wickedly funny original about a lover who literally comes crawling back home.
Wardell's most recent album, "The Road", is her first to be issued in the US. In addition to being an excellent introduction to her work, it reflects Wardell's continuing efforts to expand the scope of her music. The title track is Wardell's vocalese version of Pat Metheny's "Travels".  Following her explorations of 1960s Blue Note recordings, Wardell chose Bobby Hutcherson's "Mirrors". When she felt her new vocalese lyric wasn't working, Wardell consulted her longtime friend and mentor, Norma Winstone, who suggested that Wardell sing the words as she improvised a melody. For this track, Aspland concocted a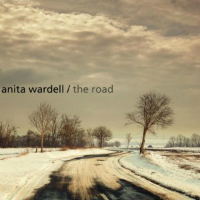 cyclical vamp which underpinned Wardell's solo.  "You're My Thrill" borrows a relaxed groove from Kate McGarry's recording, but Wardell moves the song into a different and surprising harmonic direction. From the musical "City of Angels", Wardell resurrects Cy Coleman's lovely ballad "With Every Breath I Take", and she breathes new life into Stevie Wonder's iconic "Superwoman". "Without A Song" and "The Surrey with the Fringe on Top" both contain amazing scat solos, and the latter tune features a delightful mixed-meter arrangement.  The stunner, however, is "Frevo em Maceio", where Wardell sings an angular Latin melody with uncanny accuracy, then creates an improvisation that incorporates many of the melody's off-center rhythms.
Wardell maintains a busy performance schedule in London. On my visits there, I've heard her sing in a small intimate jam session, and with the BBC Big Band in a concert tribute to Ella Fitzgerald. Fitzgerald was one of Wardell's earliest idols, and I first heard Wardell as a participant on a Fitzgerald TV documentary called "The Singer, Not The Song". On that show, she extolled Fitzgerald's many strengths as a vocalist, and then showed the influence on her own style with a brilliant scat sequence.  Although Wardell sang the example without a rhythm section, she clearly outlined the implied chord sequence. Wardell is also a fine vocal coach, teaching students in her home studio, over Skype, and in clinics and master classes held all over the world. For years, she has taught at a summer vocal workshop in Loire, France, and in 2012, she was a visiting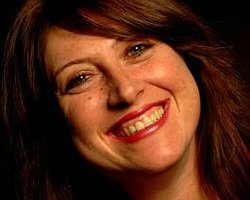 teacher for the Jazz West camp in the San Francisco Bay area. She is quite well-known in England, Australia and Europe, and she's used her popularity to spotlight the works of many lesser-known vocalists.
While Wardell's magnanimous support for other vocalists is laudable, she may need to spend some time building up her own career, especially in the States. Having her most recent album easily available in the US will certainly help—provided that her record company can support it with radio and press coverage. Another positive step is a proposed concert tour with several well-known jazz vocalists from both sides of the Atlantic. Anita Wardell only needs to be heard to be appreciated. And if she can be heard by a wide variety of jazz fans across the world, she will doubtlessly receive the accolades her talent so richly deserves.
[If my above assertion is correct, the readers of this article may be scrambling to find more of Anita Wardell's recordings. As noted, Wardell's most recent release, "The Road", is available domestically in the US. Amazon.com also offers MP3 downloads of "Baltimore Oriole" (with Michael Garrick), Wardell's debut album, "Women with Standards" (on which she sings 4 selections), and her early duet album with pianist Liam Noble, "Why Do You Cry". For the others, it may be less expensive to order them from British internet sites (be sure that the site deducts the VAT before shipping to the US). All of Wardell's albums for Specific—"Noted", "Kinda Blue" and "The Road"—come highly recommended, as does her Symbol album "Until the Stars Fade". Michael Garrick's big band album "Down on Your Knees" is also available from amazon.co.uk but "Peter Pan" appears to be out-of-print. Harder to find, but worth seeking out are Wardell's 1998 album for 33 Records, "Straight Ahead" and her collaboration with tenor saxophonist Benn Clatworthy, "If You Never Come To Me".]

Thanks to Anita Wardell for all of her assistance, and to the record companies which allowed us to stream their recordings.

THE RECORDINGS
"My Shining Hour" (Harold Arlen/Johnny Mercer)
Anita Wardell (v); Robin Aspland (p); Jeremy Brown (b); Mark Taylor (d).
Recorded January 8-9, 2001 in London.
From "Until The Stars Fade" (Symbol 20010101).
"Farmer's Marker" (Art Farmer/Annie Ross)
Anita Wardell (v); Andy Hamill (b).
Recorded June 2001 in London.
From "Bee for Bass" (Emu 3).
"Little Girl Blue" (Richard Rodgers/Lorenz Hart)
Anita Wardell (v); Robin Aspland (p); Jeremy Brown (b); Steve Brown (d).
Recorded 2008 in London.
From "Kinda Blue" (Specific 9).
"Down On Your Knees" (Michael Garrick)
Anita Wardell (v) with the Michael Garrick Big Band: (collective personnel for CD) Mark Armstrong, Gabriel Garrick, Paul Jayasinha, Ollie Preece, Martin Shaw, Steve Waterman (tp); Brian Archer, Mark Nightingale, Dave Holt, Malcolm Earl Smith, Matt Coleman, Bill Mee (tb); Martin Hathaway, Matt Wates, Paul Booth, Ben Castle, Mike Hall, Jim Tomlinson, Mike McKay (r); Michael Garrick (p); Dominic Ashworth (g); Paul Moylan (b); Alan Jackson (d).
Recorded September 27, 1998 in London.
From "Down on Your Knees" (Jaza 5).
"Frevo em Maceio" (Hermeto Pascoal)
Anita Wardell (v); Robin Aspland (p); Guillermo Hill (g); Jeremy Brown (b); Tristan Mailliot (d); Adriano Adewale (perc).
Recorded April 2012 in London.
From "The Road" (Specific 17).