It is a rare treat for us in the hinterlands to hear live authentic jazz from Brooklyn. There are several progressive sub-genres developing in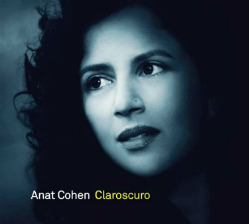 that New York borough, and the Cohen family–clarinetist Anat, trumpeter Avishai and saxophonist Yuval–are at the forefront of those ideas. Anat last played the Denver Jewish Community Center's Wolf Theatre in the fall of 2009, presenting a brilliant quartet set. Her long-awaited return trip was originally announced as a concert by the Three Cohens (which is the hippest family band you'll ever hear). Apparently, Yuval was unable to come to Denver, so the concert was advertised as the Anat Cohen Quartet with Avishai Cohen as special guest. The Cohens are all well-versed in jazz history, with some of Anat's exposure coming from gigs in traditional jazz bands (as an example, listen to her convincing Dixie clarinet on Wycliffe Gordon's Louis Armstrong tribute album, "Hello Pops!"). Half of Cohen's Denver concert program was from the classic repertoire and the rest were original progressive jazz compositions. However, the opposing styles coexisted throughout the concert. Avishai's solo on his deeply funky original "October 25" contained a brief quote from Dexter Gordon's blues "Society Red", and Anat's opening rendition of Artie Shaw's theme "Nightmare" included a harmonically adventurous solo guaranteed to bring more nocturnal hallucinations that its composer ever imagined.   
The rhythm section of pianist Shai Maestro, bassist Orlando Le Fleming and drummer Ziv Ravitz provided outstanding support and dynamic solos. They are not Anat's usual quartet and their rhythmic groove didn't quite coalesce until the second number, but they proved to be very responsive to the music's underlying flow. On Fats Waller's "Jitterbug Waltz", they made a completely spontaneous change in tempo and style for a powerfully swinging solo by Maestro. Like any progressive jazz group, this rhythm section can provide a remarkable stream of intensity, but I was fascinated with their use of space on "La Vie En Rose": Anat's arrangement of the French standard has the rhythm section playing one beat per bar. All of that silence between beats gave the soloists lots of freedom—Anat and Avishai both implied double and quadruple time (with Avishai brilliantly using a plunger mute at the same time), and Maestro slipped in and out of the home key center.  Much has been made of Anat's stylistic combination of klezmer and jazz. On the third piece of the concert, Avishai's "Song for a Dying Country", Anat played a remarkable solo that showed how those two primary influences interact. After a delicate introduction by Maestro and jutting trumpet by Avishai, Anat brought the band's volume down to pianissimo, and slowly built her solo up to a peak of wailing intensity. The emotional depth of that solo came from the poignant language of the klezmer tradition, and Anat's gift is making that language work in a progressive improvisational context. I doubt that any other jazz musician on the scene today could create such a powerful musical statement on this material.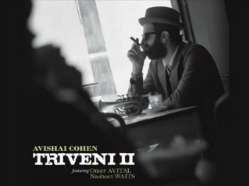 Both Avishai and Anat have new albums out this fall. Avishai's disc "Triveni II" is a thrilling trio set with bassist Omer Avital and drummer Nasheet Waits. Recorded at a two-day session in December 2009, it completes the set of music partially issued on the album "Introducing Triveni". Avashai's unceasingly exploratory trumpet seeks the musical roads less traveled, and the interplay between the musicians is stunning. The music pushes stylistic boundaries to the edge, but it is still approachable for listeners with open minds and ears. Anat's album "Claroscuro" is a superb introduction to her work, and it features several special guests along with her regular band of Jason Lindner (piano), Joe Martin (bass) and Daniel Freedman (drums). In addition to clarinet, she plays soprano and tenor saxes, and bass clarinet, and the track list offers examples of her preferred styles: progressive (the energetic yet enigmatic "Anat's Dance"), traditional ("La Vie En Rose", here with vocal and trombone from Wycliffe Gordon), swing ("Nightmare" with Paquito d'Rivera) and Brazilian (an absolutely heartbreaking version of "As Rosas Nao Falam"), plus music that defies easy categorization (Anat's original  "Kick Off" and Abdullah Ibrahim's "The Wedding"). If you don't have an opportunity to hear the Cohens live, order these CDs to hear the exciting music of a very talented family.