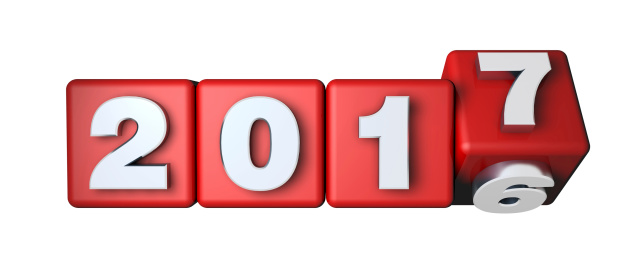 Even without the spectacle of American and British politics, 2016 was a rough year. The entertainment industry lost several major icons, and jazz suffered several losses as well. The CD continues to decline in popularity, but refuses to die, despite the predictions of the music industry. Meanwhile, vinyl continues its improbable resurgence, and in the world of digital downloads, a box set of Mozart's complete works outsold albums by the top pop, rock and rap groups. After a quick surge in late 2015, new jazz DVDs became a rarity again. And the number (and quality) of jazz books took a sharp downward turn. Here's our list of the best books, concerts, CDs and DVDs from the year just past.
Best recordings, books and concerts of the year:
Listed in alphabetical order by artists/authors, top 3 picks for books, top 5 for reissues and concerts, and 15 each for instrumental and vocal CDs. No award for jazz DVDs, as we only reviewed two titles this year. The links will take you to the original reviews; they will open in a separate window so you won't lose your place in this article.
Books:
Stefon Alexander, "The Jazz of Physics" (Basic Books)
Ted Gioia, "How to Listen to Jazz" (Basic Books)
Ralph J. Gleason, "Music in the Air" (Yale)
Retro Reviews (new releases):
Count Basie/Lester Young, "Classic 1936-1947 Studio Sessions" (Mosaic)
Bill Evans, "Some Other Time" (Resonance)
Thad Jones/Mel Lewis, "All My Yesterdays" (Resonance)
Various Artists, "Savory Collection" Volumes 1 & 2 (Apple)
Best Instrumental CDs:
Ehud Asherie, "Shuffle Along" (Blue Heron)
Darcy James Argue, "Real Enemies" (New Amsterdam)
Jane Ira Bloom, "Early Americans" (Outline)
Bill Charlap, "Notes from New York" (Impulse)
Caroline Davis, "Doors: Chicago Storylines" (Ears and Eyes)
Charlie Haden/Carla Bley, "Time/Life" (Impulse)
Fred Hersch, "Sunday Night at the Vanguard" (Palmetto)
Monika Herzig, "The Whole World in Her Hands" (Whaling City Sound)
Frank Kimbrough, "Solstice" (Pirouet)
Ken Peplowski, "Enrapture" (Capri)
Roberta Piket, "One for Marian: Celebrating Marian McPartand" (Thirteenth Note)
Renee Rosnes, "Written in the Rocks" (Smoke Sessions)
Lew Tabackin, "Soundscapes" (self-released)
Matt Wilson, "Beginning of a Memory" (Palmetto)
Various Artists, "Oscar with Love" (Two Lions)
Best Vocal CDs:
Cyrille Aimée: "Let's Get Lost" (Mack Avenue)
Alyssa Allgood, "Out of the Blue" (Jeru Jazz)
Camille Bertaut, "En Vie" (Sunnyside)
Dena DeRose, "United" (High Note)
Peter Eldridge, "Disappearing Day" (Sunnyside)
Kurt Elling (with Branford Marsalis), "Upward Spiral" (Okeh/Marsalis Music)
Sara Gazarek (with Josh Nelson), "Dream in the Blue" (self-released)
Nancy Harms, "Ellington at Night" (Gazelle)
Beat Kaestli, "Live in Europe" (B+B Productions)
Stacey Kent, "Tenderly" (Okeh)
Elisabeth Lohninger, "Eleven Promises" (JazzSick)
Mark Murphy, "Live in Athens, Greece" (Harbinger)
Sofia Ribeiro, "Mar Sonoro" (self-released)
Sara Serpa (with André Matos), "All the Dreams" (Sunnyside)
Kendra Shank (with Geoff Keezer), "Half Moon" (Ride Symbol)
Best Concerts:
Clayton/Hamilton Jazz Orchestra (Greeley, CO)
Duchess (Jazz Standard, NYC)
David Murray/Geri Allen/Terri Lyne Carrington (Birdland, NYC)
New York Voices (Greeley, CO)
Ryan Truesdell's Gil Evans Project (Jazz Standard, NYC)

A few more CDs:
I'd like to mention five albums from the past year for which I wrote the liner notes: Masumi Ormandy, "Sunshine in Manhattan" (Miles High); Virginia Schenk's "Aminata Moseka: An Abbey Lincoln Tribute" (Airborne Ecstasy) and three by Michael Cunningham: "Amber Waves" (with Sara Caswell), "Maybe Today" (with Andrea Miller) and "Moving Towards a Dream" (all-stars). These albums have not been reviewed here and not all of them are yet available (those with links will let you purchase the albums). I was very proud to be part of these superb recordings.

Farewells:
We lost many jazz musicians in 2016, including Mose Allison, Ernestine Anderson, Victor Bailey, David Baker, Gato Barbieri, Paul Bley, John Chilton, Rich Conaty, Buster Cooper, Bob Cranshaw, Connie Crothers, Charles Davis, Pete Fountain, Don Friedman, Bill Henderson, Bobby Hutcherson, Randy Jones, Kitty Kallen, Alphonse Mouzon, Hod O'Brien, Claus Ogerman, Doug Raney, Derek Smith, Louis Smith, Kay Starr, Jeremy Steig, Joe Temperley, Toots Theilemans, Rudy Van Gelder, Bobby Wellins, Claude Williamson and Allan Zavod. Rest in Peace.
Finally…
Thanks to all of our loyal readers, and those who have donated money, time and services to this site. We hope to continue for many years to come, and we trust that we will continue to receive your support and readership.
Best,
Thomas Cunniffe.