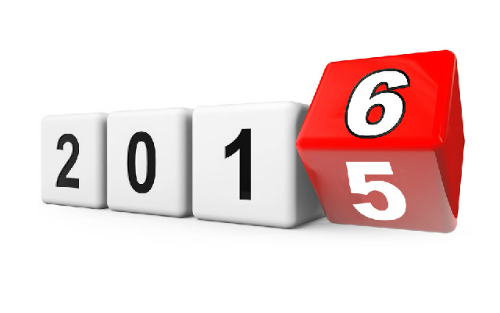 A few weeks ago, as I prepared to review a DVD by Sun Ra, I watched the 1959 short film, "The Cry of Jazz", for which Ra had co-written the background score. While the film was quite prophetic in predicting the music of the future, it also proclaimed that jazz was dead. Of course, the music proved the thesis wrong, with several outstanding recordings released in 1959 alone, plus the emergence of the free jazz movement. Predictions of jazz's death have reappeared every few years (both before and after "The Cry of Jazz") but these claims have always seemed separate from reality. In 2015, there were a plethora of new and reissued jazz releases, coming from the usual mixture of major labels, independents and individual artists. And if you look at the end-of-year lists from other jazz critics, you'll find that there are CDs on those lists that do not appear in my list below. That does not mean that my favorite discs of 2015 are any less valid that another critic's; rather, it shows that jazz is a vital music that survives all obstacles.
Best recordings, books and videos of the year:
Listed in alphabetical order by artists/authors, top 3 picks for all but instrumental and vocal CDs, for which the sheer number of releases dictates fifteen choices each. The links will take you to the original reviews; they will open in a separate window so you won't lose your place in this article.
Books:
Mick Carlon, "Girl Singer" (Leapfrog)
Ted Gioia, "Love Songs: The Hidden History" (Oxford)
Simon Spillett, "Tubby Hayes: The Long Shadow of the Little Giant" (Equinox)
DVDs:
Sun Ra, "A Joyful Noise" (MVD)
"Syncopation" (Cohen Film Collection)
Tubby Hayes, "A Man in a Hurry" (MonoMedia/Proper)
Retro Reviews (new releases):
"Miles Davis at Newport, 1955-1975" (Sony)
Erroll Garner: "The Complete Concert by the Sea" (Sony)
Susannah McCorkle, "Adeus: The Berlin Concert" (Sonorama)
Best Instrumental CDs:
Anat Cohen, "Luminosa" (Anzic)
Alex Conde, "Descarga for Monk" (Zoho)
Kristen Edkins, "Art & Soul" (self-released)
Fred Hersch, "Solo" (Palmetto)
Mike Holober, "Balancing Act" (Palmetto)
Joe Locke, "Love is a Pendulum" (Motéma)
Bill Kirchner, "An Evening of Indigos" (Jazzheads)
Myra Melford, "Snowy Egret" (Enja)
Jean–Michel Pilc, "What is This Thing Called?" (Sunnyside)
Maria Schneider Orchestra, "The Thompson Fields" (ArtistShare)
Jeremy Siskind, "Housewarming" (Brooklyn Jazz Underground)
Terell Stafford, "BrotherLee Love: Celebrating Lee Morgan" (Capri)
Katie Thiroux, "Introducing" (BassKat)
Ryan Truesdell & the Gil Evans Project, "Lines of Color" (ArtistShare)
Ben Wolfe, "The Whisperer" (Posi-Tone)
Best Vocal CDs:
Karrin Allyson, "Many a New Day" (Motéma)
Tony Bennett & Bill Charlap, "The Silver Lining: The Songs of Jerome Kern" (Columbia/RPM)
Dee Dee Bridgewater & Irvin Mayfield, "Dee Dee's Feathers" (Okeh)
Denise Donatelli, "Find a Heart" (Savant)
"Duchess" (Anzic)
Sinne Eeg & Thomas Fonnesbaek, "Eeg-Fonnesbaek" (Stunt)
Kurt Elling, "Passion World" (Concord Jazz)
José James, "Yesterday I Had the Blues" (Blue Note)
Elisabeth Lohninger & Walter Fischbacher, "Ballads in Blue" (JazzSick)
Amy London, Holli Ross, Darmon Meader & Dylan Pramuk, "Royal Bopsters Project" (Motéma)
Chris McNulty, "Eternal" (Palmetto)
Mark Christian Miller, "Crazy Moon" (Sliding Jazz Door)
Sara Serpa/Ran Blake, "Kitano Noir" (Sunnyside)
Lara Solnicki, "Whose Shadow?" (LSM/Inner Circle)
Luciana Souza, "Speaking in Tongues" (Sunnyside)

A few more CDs:
I'd like to mention four albums from the past year for which I wrote the liner notes: Rachel Caswell's "All I Know" (Turtle Ridge), Kim Nazarian's "Some Morning" (KimJ), Mike LeDonne's "AwwlRIGHT!" (Savant) and Deborah Shulman's "My Heart's in the Wind" (Summit). These albums have not been reviewed here (the links will let you purchase the albums). I was very proud to be part of these superb recordings.

Farewells:
We lost many jazz musicians in 2015, including Ornette Coleman, Phil Woods, Mark Murphy, Clark Terry, Lew Soloff, John Taylor, Ward Swingle, Gunther Schuller, B.B. King, Eddy Louiss, Marcus Belgrave, Ralph Sharon, Ray Kennedy, Marty Napoleon, and Paul Jeffrey. Notable passings from the music business include Orrin Keepnews, Bruce Lunbdvall, Gene Norman, Howard Rumsey, Larry Rosen, Samuel Charters and Paul Bacon. And while I never met William Zinsser, I learned much of my craft from his essential book, "On Writing Well."
Finally…
Thanks to all of our loyal readers, and those who have donated money, time and services to this site. We hope to continue for many years to come, and we trust that we will continue to receive your support and readership.
Best,
Thomas Cunniffe.