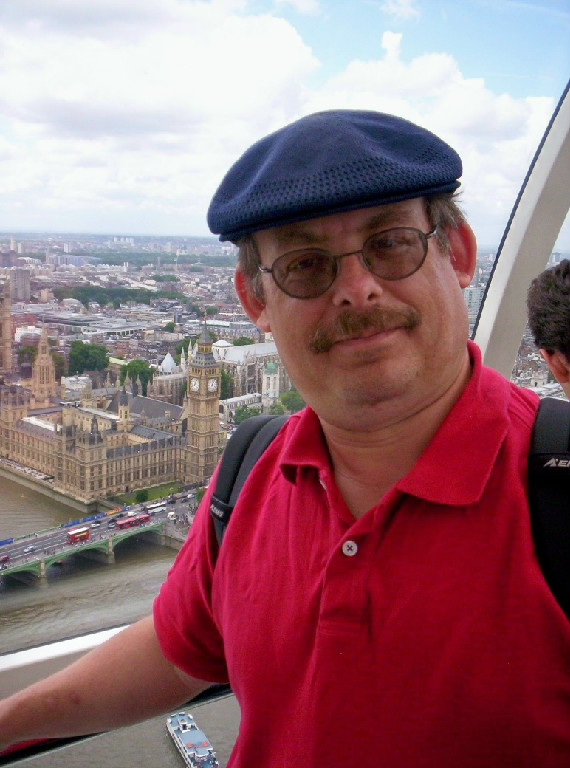 I'm sure that many of our readers wonder why a jazz history website is based in Denver. While we've tried to show that the Mile High City gets its share of jazz headliners, it's true that there's more jazz to be heard in many other cities. Well, thanks to the glories of the internet, websites can be published anywhere and, also thanks to the internet, performances from those jazz meccas can fed to any computer worldwide. In this month's Sidetracks, I share some of my experiences with video streaming, and introduce you to a New York club that may change the way we see live streams. I'm considering including reviews of internet streams in our Concert Review section, and would welcome your comments.
Bassist Mark Dresser plays regularly in New York, but his day job as a university professor takes him to the University of California. Faced with the dilemma of not having his peers in the same city, he has developed a way to play with them via broadband internet. He has also collaborated with several musicians in different locations for a documentary created by Sarah Jane Lapp. Many of the compositions on his new disc "Nourishments". I review that disc and two others by bassist and drummer leaders in this month's instrumental CD reviews.
This month's vocal CDs feature a solo performance by Andy Bey, a Harry Warren tribute by Jay Clayton, and a vocal showcase for trombonist Pete McGuinness. Also in the vocal department, our DVD review features a great disc of vintage Ella Fitzgerald. Additionally, our book review is of a new biography on Rosemary Clooney. Finally, our Retro Review features an old favorite of mine, the summit meeting of Dizzy Gillespie, Sonny Rollins and Sonny Stitt on "Sonny Side Up" and "Duets".
If you would like to receive an e-mail with links to all of our new articles, please send an e-mail to [email protected]. You can use the same address to forward your comments and suggestions to me.
Best,
Thomas Cunniffe