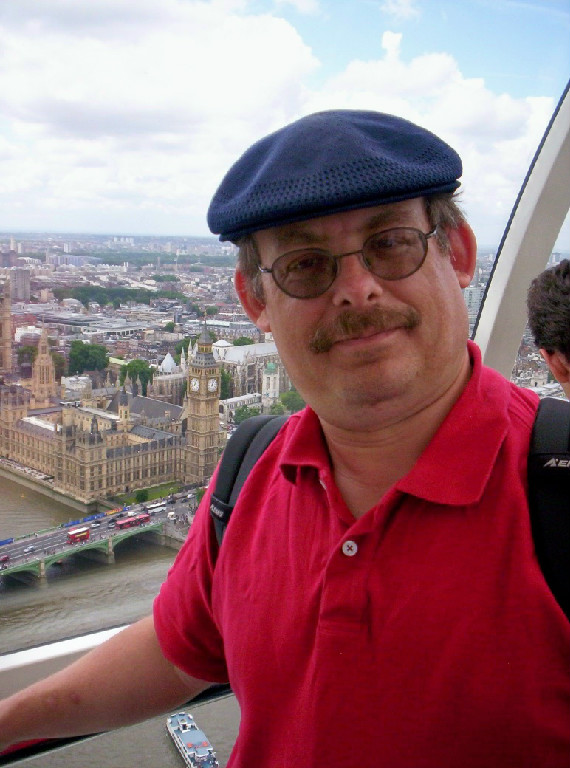 One of the rewards of operating a website like Jazz History Online is the positive feedback that comes from the featured musicians. In the last month, I've had the good fortune to receive e-mails from several former members of the Swingle Singers, all of whom were very complimentary on my interactive history of the group. Along with the compliments were suggestions for improvements to the article. One was for a complete listing of all the vocalists who sang with the Swingles. To make that listing more useful for our readers, I am presently compiling a complete discography of the group with full personnel, track listings, original issue catalogue numbers, and reissue information. The discography should be completed in the next few weeks and will be posted as a separate page in the Swingle Singers article. In other Swingle news, Ward Swingle and I will appear this month on Jeff Haas' "The New Jazz Archive" on Interlochen Public Radio. After the show airs, I will place a link in the Swingles article so that you may listen online. If you have not heard Jeff's show, please click here to listen to past programs.
This month brings the second half of Ellen Johnson's Historical Essay on the voice/bass duets of Sheila Jordan. These essays will be part of the book "Jazz Child: The Sheila Jordan Story", and we are very proud to offer you a sneak preview of this important historical work. Ellen is in the midst of a Kickstarter fundraiser, and we encourage all of our readers to contribute.
We have several new CD reviews, including Amy Cervini's delightful tribute to Blossom Dearie, "Digging Me, Digging You", the Jeff Hamilton Trio's splendid new release, "Red Sparkle" and Jacqui Dankworth's exquisite salute to her father John, "It Happens Quietly". Both of our Retro Reviews are new releases of previously unissued material. The Wes Montgomery "Echoes of Indiana Avenue" is cause for celebration, as it features early recordings of the guitar master from his days as a local musician in Indianapolis. Peter Appleyard's "Lost 1974 Sessions" is a marvelous all-star date with Bobby Hackett, Urbie Green, Zoot Sims, Hank Jones, Slam Stewart and Mel Lewis.
We are happy to report that we are expanding our operations and scope with the addition of four new writers. We'll introduce you to them on this page as their first articles are published. We're hoping to expand our CD and concert reviews sections over the coming months, and we'd like to add a few new features to the site as well. An online survey will be offered to you in the coming weeks, but you are always welcome to send your comments and suggestions to us at [email protected].
All of the articles on Jazz History Online can be found using our search page or by manually searching through the navigation tabs below our banner photos. You can also become a Facebook fan of our page by clicking the like button on our home page. All new profiles, interviews and historical essays will carry Facebook like buttons for both the individual page and the entire site. Click the button on the left to become a fan of the site and get occasional Facebook updates; click the like button on the right to place a link on your Facebook news feed, and click the send button to forward the link to selected Facebook friends.
Best,
Tom Cunniffe