The modern-day discoveries of unreleased recordings keep jazz history an ongoing endeavor. Think about how our conception of Benny Goodman would change without a recording of his Carnegie Hall Concert, or what we missed before hearing Dean Benedetti's private discs of Charlie Parker. It is amazing to consider how much classic music has been uncovered in the past few decades (there seems to be a Tubby Hayes live tape hiding under every London street corner!) and it doesn't appear that the trend will end anytime soon. There are many fine historians who dig up unheard masterpieces, but at present, it's hard to deny that Loren Schoenberg (of the National Jazz Museum in Harlem) and Zev Feldman (of Resonance Records and several other independent companies) are offering the greatest supply of jazz discoveries.
The National Jazz Museum's ongoing collection of Bill Savory airchecks has now reached its third volume, and Schoenberg has assured his faithful listeners that there are plenty of historical gems yet to come. In the current volume, subtitled "Honeysuckle Rose" (Apple Music), there are three different versions of the title tune, including one by its composer, Fats Waller. That version stems from a previously unknown WNEW jam session held November 23, 1938 (just weeks before a well-known encounter—also for WNEW—with Waller, Jack Teagarden and Louis Armstrong). Teagarden is also on the November session, along with his brother Charlie on trumpet, Pee Wee Russell on clarinet, Bud Freeman on tenor, Eddie Condon on guitar, Artie Shapiro on bass, and Zutty Singleton on drums. As on previous volumes of this series, the musicians are not restricted by the 3-minute time limits of 78s, and they take full advantage of this freedom with brilliant extended performances. For example, on the relaxed version of "Honeysuckle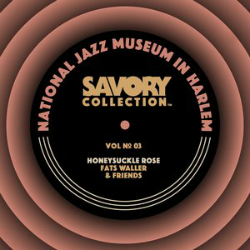 " that opens the WNEW session, we get seven full choruses of solos, including three by Waller. "I'm Coming, Virginia" contains stunning solos by Russell and Jack Teagarden, and while these men were capable of creating memorable improvisations within the recording studios, the relaxed atmosphere of this radio session seemed to bring out the best in both players. While the horn players take up most of the solo time, a version of "China Boy" offers extended solo time for Shapiro and Singleton, both of whom shine during this rare opportunity. Jack sings on the untitled "Blues" and his first chorus sounds like an early version of Jimmy Rushing's "Goin' to Chicago Blues," recorded the following year. Charlie closes the track with one of his most adventurous solos and some of his strongest lead playing.
The other headliner from the current Savory volume is the John Kirby Sextet. All but one of the 10 tracks from the Savory set present the group in 1940, when they were at their most polished. These studio recordings appear to have been part of a Kirby biography, with brief introductions to each piece read by an actor portraying the bassist. The group, consisting of Charlie Shavers (trumpet), Buster Bailey (clarinet), Russell Procope (alto sax), Billy Kyle (piano), Kirby (bass) and O'Neil Spencer (drums), had been together for about two years at this time, and their precision is breathtaking, especially when playing speedy unison passages. In a promotional video for this collection, drummer and historian Kenny Washington notes that Dizzy Gillespie and Charlie Parker used to go listen to the Kirby band on 52nd Street, and he theorizes that the Kirby Sextet should be considered a precursor of bebop. While the harmony of the Kirby group is not as sophisticated as bebop chromaticism, it was certainly progressive for its time. The airchecks include several favorites from the group's repertoire, including "From A-Flat to C", "Rehearsing for a Nervous Breakdown" and "Milumbu", but also contains surprises like the swinging version of "Minnie the Moocher's Wedding Day" (in a sparkling arrangement never officially recorded by the group). The one Kirby track not from 1940 is a version of "Honeysuckle" from the group's first radio broadcast in 1938, with guest vocalist Leo Watson. Unfortunately, listeners will barely get a taste of Watson's stream-of-consciousness scatting in this brief clip. If there are more Watson recordings in the Savory archive, Schoenberg should release them soon!
The collection, available as a digital download from iTunes, also includes tracks by pianists Albert Ammons and Joe Sullivan from Café Society, a thrilling version of "Body and Soul" by Roy Eldridge (which may include his first recorded attempt at playing the song in long-meter), a swift rendition of "Liza" featuring Eldridge and Chick Webb, and a partial recording of Benny Carter's  trumpet feature on "More Than You Know". Like its predecessors, "The Savory Collection, Volume 3" is essential listening.
Zev Feldman's latest discovery is a previously undocumented Thelonious Monk session, featuring music from the soundtrack of Roger Vadim's "Dangerous Liaisons 1960" (Sam 1). Frankly, I'm glad that this set did not inspire a DVD reissue of the movie, for despite the presence of fine actors like Jeanne Moreau, Gérard Philipe and Jean-Louis Trintignant, the film is a repugnant look at the mating habits of bored members of the bourgeoisie. The main couple (Moreau and Philipe) spends all of their time plotting ways to sleep with everyone except each other. In the extensive liner notes to the 2-CD set, several authors note that director Vadim and music producer Marcel Romano were anxious to have jazz on the soundtrack of this potboiler, and specifically, the music of Thelonious Monk. We never really discover why they felt that this pairing was so important. Were they making a pun from the English word "swing"? The comparison of terms for jazz rhythm and wife-swapping is strained in English, and it doesn't work at all in French, yet Vadim tries to make the point during a nightclub scene when one girl suddenly jumps in between a dan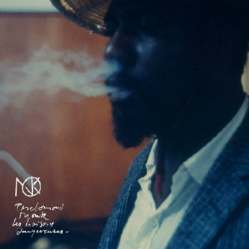 cing couple, and then continues dancing with the man. In the entire film, there is only one spot where Monk's music directly comments on the dramatic action (and that is when Monk plays a solo version of an old hymn as a character enters a chapel). The film is—deservedly—out-of-print, but if you really must see it, someone has downloaded the entire film (with English subtitles) on YouTube.(Don't say you weren't warned!)
If we simply ignore the film and concentrate on the music, we have nearly 90 minutes of Monk, most of which has never been heard. While Monk did not write any new music for the film, he re-thought some of his standard repertoire for this project. "Rhythm-a-Ning" has an intriguing opening chorus, with Monk developing the final chords of the first eight bars well into the next eight, and then toying with his own melody for the remainder of the chorus. There are two tenor saxophonists present: Charlie Rouse—new to the Monk quartet—plays with fresh inspiration while maintaining tight control over his ideas, and Frenchman Barney Wilen, whose rhythmic looseness and Sonny Rollins-inspired melodic drive offers a fine contrast. When Monk returns for a solo, he continues to manipulate the melody, moves into a dazzling high-register episode, and eventually self-quotes his tunes "Thelonious" and "We See". The rhythm section of Sam Jones (bass) and Art Taylor (drums) provide extraordinary swing, and as they were only in Monk's group for a few months in 1959, this recording is an important document of their collaboration. "Light Blue" also makes several appearances in the set, first as an intriguing miniature with an odd drum obbligato, then in an edited version (made for a 45 that was never released), and finally in a long and fascinating rehearsal sequence which closes the set.  "Six in One" is a composition in process, which Monk later adapted and recorded as "Round Lights". As we hear Monk discovering and manipulating ideas within this rubato blues, we get a unique insight to his methods as a composer. The album includes several alternate takes, including three versions of "Pannonica" (two piano solos and one quartet) that are marked by different approaches (i.e., in tempo vs. rubato; exploratory vs. straight-forward) and unusual touches (Jones lays out during Monk's first chorus on the quartet version; I'm not sure if it was a mistake or deliberate). Wilen—noticeably absent through much of the first disc—returns on "Ba-Lue Bolivar Ba-Lues-Are" and both he and Rouse play superb blues improvisations here, with Monk following each with a chorus of his own.
The 56-page booklet includes five separate essays, and a plethora of session photos in both monochrome and color. Daniel Richard's discography details the entire session with personnel for each track (although I have one correction: I am fairly sure that Rouse plays on both versions of "Crepuscule with Nellie", with Wilen playing faintly on the short version). From the discography, it's clear that parts of the session are still unissued. We may never hear the remaining scraps of this session, but what is here represents some of the finest Monk band recordings I've ever heard. It is a fitting tribute to Thelonious Monk on the occasion of his 100th birthday.