She calls them "Callaway virgins". And in a way, Ann Hampton Callaway's saucy description of fans who know her from recordings but have never seen her live, is apt. Like the first touches of intimacy, an initial Callaway performance offers an unexpected shock to the system and a change in attitude and perspective. Callaway has a substantial discography, and her albums purvey a cool, yet intimate approach to her material. On stage, she is outrageously funny and willing to take musical risks. She improvises songs based on audience suggestions, and impersonates Billie Holiday and Sarah Vaughan as they might sing the Callaway-penned theme from "The Nanny". And a moment later, she can fill you with longing when she sings a ballad.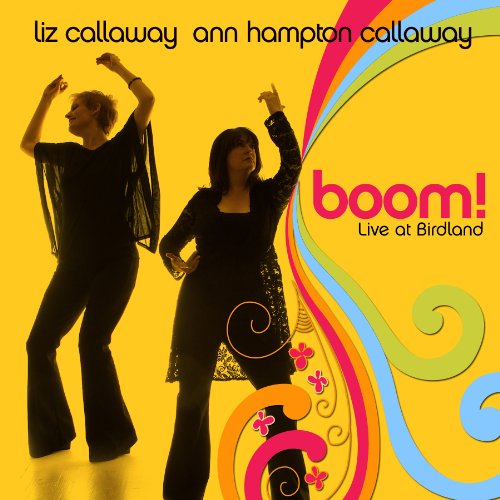 For the time being, these joys are reserved for those who catch Callaway in person. However, two recently released CDs offer glimpses of Callaway's live persona. The most recently released disc is called "Boom!" (PS Classics 1199) and while it has enjoyed some activity on the jazz charts, it's really not a jazz album at all. It is a nostalgic cabaret show featuring Ann and her sister Liz singing pop hits of the 60s and 70s. The two sisters regularly turn up on each other's albums, and their voices complement each other well. Ann has a dark, smoky alto voice which brightens considerably when she ascends to her upper register. Liz is a soprano with an edge to her sound that comes from her experience in Broadway shows. It should also be noted that Callaway mère is the legendary vocal coach Shirley Callaway. There was an abundance of music in the Callaway home, and with such a fertile atmosphere, it follows that both sisters have excellent diction and intonation, and are both superb interpreters of popular music.
Growing up, the sisters had differing musical tastes: Ann longed to be "the fifth Beatle" while Liz wanted to be "the sixth Dimension". The above lines are quoted in the show, but their musical preferences can be easily discerned from their solo numbers. Ann expands the lyric theme of  Bob Dylan's "Blowin' in the Wind" and performs an exquisite piano/vocal version of Joni Mitchell's "A Case of You", and Liz revisits classic songs composed by Jimmy Webb—wisely leaving out the more obtuse lyrics of "MacArthur Park"—and the hits of the always musical Petula Clark. Together, the sisters sing a fun version of "These Boots Are Made for Walkin'" (their costume change to black mini-skirts and white go-go boots causes an audible reaction from the audience) and a lovely closing version of "You've Got a Friend". As in most cabaret shows, the script is rather heavy-handed, but it offers a glimpse of the formative years of the Callaway sisters.
Ann appears on three tracks of "Johnny Mandel: The Man and His Music" (Arbors 19419), a retrospective of works composed, arranged and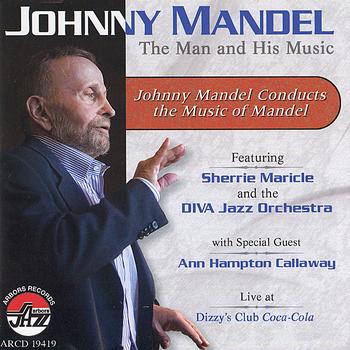 conducted by Mandel. Recorded at Dizzy's Club Coca-Cola at New York's Jazz at Lincoln Center, the album features Sherry Maricle's all-woman big band, Diva, with Callaway listed as a "special guest". Her contribution consists of spirited renditions of two standards that were arranged by Mandel for an unnamed female singer. On "What A Little Moonlight Can Do", Callaway croons through the first chorus, then—energized by the band's powerful shout chorus—she kicks into her high register and wails over the band. "Ain't Nobody's Business" swings mightily from the initial downbeat with Callaway testifyin' to the audience and cheering on the band whenever she's not singing along with the ensemble figures. In between is another heart-wrenching piano/vocal ballad, on one of Mandel's finest songs, "Where Do You Start". (For the record, the remainder of the CD features superb instrumental renditions of Mandel standards including "Close Enough For Love", "The Shadow of Your Smile", "Emily", "Suicide is Painless"—better known as the theme from "MASH"—and big band classics like "TNT", "Black Nightgown" and "Not Really the Blues".)
Surprisingly, no record company has taken the initiative to record and issue a live Callaway CD. It's high time they did. Callaway has a unique talent and a well-recorded version of her music would document her mastery of programming and stage presentation. It would also show the "Callaway virgins" what they've been missing.