This interactive essay presents the classic television show "The Sound of Jazz" in its entirety, complete with the original commercials. The text below offers historical background to the show and can be read while watching the video. However, if you have never seen this program in its entirety, do yourself a favor and watch the video first. The historical text is secondary to the music.
In 1957, most of the programs on television were presented live and in black and white. Educational television was in its infancy, and professional football had not yet become a television staple, so the three commercial television networks programmed cultural programming on Sunday afternoons. Two of the pioneering arts series were "Omnibus" and "Camera Three", and both shows had featured jazz on occasion: "Omnibus" with a classic 1955 lecture by Leonard Bernstein, and "Camera Three" with a 1956 episode featuring the Gerry Mulligan Quartet.
In 1957, most of the programs on television were presented live and in black and white. Educational television was in its infancy, and professional football had not yet become a television staple, so the three commercial television networks programmed cultural programming on Sunday afternoons. Two of the pioneering arts series were "Omnibus" and "Camera Three", and both shows had featured jazz on occasion: "Omnibus" with a classic 1955 lecture by Leonard Bernstein, and "Camera Three" with a 1956 episode featuring the Gerry Mulligan Quartet.
"Camera Three" was created by producer Robert Herridge, a man with a wide range of artistic passions. Born in 1914, Herridge entered Northwestern University's College of Arts and Sciences in 1933, and upon his graduation, was awarded a poetry fellowship from the University of California at Berkeley. However, Herridge grew restless, believing that "one should live at the center of experience of his own time", and he hit the road, working on farms and road gangs, and writing poetry and short stories, some of which were published in "Scribner's" and "American Mercury" magazines. After World War II, Herridge lived in Greenwich Village and entered television as a way to earn good money. The burgeoning television medium was looking for young talent and fresh ideas, and Herridge was committed to adapt great literary and musical art without diluting it for the small screen. His mantra became "Keep it pure" and on "Camera Three", he showed that he could retain the essence of Shakespeare, Melville and Mulligan even when presenting them in a half-hour format.
At their debuts, "Camera Three" and "Omnibus" had been on CBS, but by 1957, "Omnibus" had moved to NBC. One of the series that CBS used to fill the gap was "The Seven Lively Arts", whose executive producer was John Houseman. Houseman is remembered by modern audiences for his role as the stern Professor Kingsfield in the television series "The Paper Chase" and for his "we earn it" commercials for Smith-Barney, but in 1957, he was best-known for his early association with Orson Welles. Houseman and Welles hadn't worked together for years, but he might have seen a Wellesean streak in Herridge. Like Welles, Herridge could produce remarkable works, but he had to keep the network and advertisers away while he did so. Herridge's fierce commitment to his "pure" technique made him unwilling to compromise his vision and his approach. As a result, Herridge made many enemies, and rarely got the opportunity to create without interference. And also like Welles, Herridge is primarily remembered for one major work. For Welles, it was "Citizen Kane"; for Herridge, it was "The Sound of Jazz".
Jazz had been presented on television since the 1940s, but it was rarely treated well. Herridge envisioned an hour of improvised music featuring the best jazz musicians in the world. He brought in jazz critics Nat Hentoff and Whitney Balliett as musical advisors, and the team assembled 32 musicians who performed in 7 different combinations. Several of the musicians had never appeared on television before, and there seemed to be a deliberate effort to avoid the most popular jazz stars of the day. So, instead of Louis Armstrong, there was Henry "Red" Allen; Count Basie, rather than Duke Ellington, was the big band leader; Thelonious Monk, not Erroll Garner, represented modern jazz piano; Billie Holidaysang instead of Ella Fitzgerald, and while Gerry Mulligan appeared as a sideman, the featured small jazz group was not the Mulligan Quartet but the Jimmy Giuffre 3. Still, there was no shortage of star talent with Roy Eldridge, Dicky Wells, Vic Dickenson, Pee Wee Russell, Coleman Hawkins, Lester Young, Ben Webster, Danny Barker, Milt Hinton and Jo Jones appearing as featured soloists.
Since the focus of the show was on the music, Herridge did all he could to focus everyone's energy on the musical program. He allowed the music to run its natural length, letting the solos run one or two choruses each, and presenting performances that would last from three to eight minutes. Nat Pierce was hired to create open-ended arrangements that would focus on improvisation. Most of the music was based on the blues to allow musicians of different generations to play together with ease. The musicians were told to dress casually and were allowed to wear hats and smoke if they wished. Herridge hired Bruno Zirato, Jr., the sound engineer from radio's "Woolworth Hour" to assist the "Seven Lively Arts" regular sound man, Sam Lane. The engineers used over twenty microphones for "The Sound of Jazz", and in a rare move for television of the time, the microphones were allowed to appear on camera. There were no expensive sets for the show; rather Herridge presented CBS' studio 58 as a bare studio (and even had the studio number mentioned in the script). Herridge and director Jack Smight hired the best cameramen in New York and told them to improvise, saying "Don't be afraid to go for any shot you like; we can handle it in the control room". It was a daring move, but some of the most arresting visuals on the show came from spontaneously captured reaction shots of the musicians.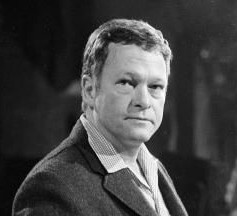 As the air date neared, Herridge took on his usual role as middleman between the production and the network. Herridge insisted that the music take priority, so the show's script was cut to the bone, eventually having little more than the names of the musicians. According to Hentoff, CBS was making nervous sounds about not seeing the script, but Herridge would simply assure them that everything was going well, that the musicians would show up and there would be an hour of music on Sunday. However, when one of the network brass found Billie Holiday's name on a list of drug users and tried to have her taken off the show, Herridge fired back that if Holiday was fired, Herridge, Hentoff and Balliett would walk off in protest, and the show would not go on as planned (Years later, Hentoff recalled doing a folk music show with Herridge. A studio page brought a note from the network that said Pete Seeger was on a list of subversives and would have to be taken off the show. Herridge read the note and tore it up, saying "They say we can't use Pete. The hell we can't!").
As "The Sound of Jazz" was presented live, there was no opportunity for a repeat broadcast. Apparently, CBS had a kinescope recording of the show, but it was lost by the mid-60s. There are at least two surviving sources of the show, one of which is said to be Herridge's copy. The show appeared without a copyright notice and has been considered public domain material for many years. The program is best-known from excerpts in jazz documentaries, including "A Great Day in Harlem".
At 5:00 pm Eastern Time on Sunday, December 8, 1957, director Jack Smight gave the opening cue and the live broadcast of "The Sound of Jazz" began as Jo Jones launched the Count Basie All-Star Big Band into Nat Pierce's "Open All Night". Although the All-Stars were a pickup band, they played Pierce's original with power and precision. It was precisely the right type of opening to get the show off to a good start. At the end of the first phrase, the camera caught Basie mouthing an enthusiastic "yeah!" and the energy never let up. Coleman Hawkins' fiercely rhythmic solo led the way to short spots by Dicky Wells, Gerry Mulligan, Joe Newman and Basie. Basie surprised everyone by forgoing his usual minimalistic piano style for joyous two-fisted stride. Clearly, the musicians were excited to do this show, and they performed at the top of their game.
John Crosby's opening remarks are the most substantial part of the script, but they bring up several questions. Note that Crosby never refers to "Open All Night" by name, instead calling it "a fast and happy blues". As "Open All Night" was not recorded on Columbia's soundtrack album (which was actually recorded at a rehearsal four days before the show), it's possible that the piece was written especially for the show and it may not have had a title by air time. Basie never recorded the tune officially, and the title comes from Chris Sheridan's Basie discography. And note that Crosby says "you've just caught a glimpse of Count Basie playing a fast and happy blues. Let's join him!" Had Herridge planned to open the show with the standard opening for "The Seven Lively Arts", followed by Crosby's remarks and then "Open All Night"? If a last-minute change was made, Crosby might have changed the tense of the first sentence, but forgot to cross out the last. Aside from the "Open All Night" issues, the script illuminates the immediacy common to both live TV and jazz, notes that there would not be a talk on jazz's history nor an attempt to play all the styles within the hour, and tells the viewers that "the most important thing about jazz is to feel it [and] enjoy it". Crosby segues into the introduction for Henry "Red" Allen's group, followed by Allen's eloquent pre-recorded comments on the blues.
Allen was a New Orleans native who learned to play trumpet while playing in his father's brass band. He was a natural showman with an exuberant stage presence and a unique conception of post-Armstrong trumpet. Miles Davis was a long-time admirer, and in the mid-60s, Don Ellis called him "the most avant-garde trumpeter in New York"! Allen's group for "The Sound of Jazz" contained a wide variety of musicians. Pee Wee Russell and Rex Stewart were such original talents that they defied categorization and Coleman Hawkins had played a significant role in most of the jazz styles from the 1920s on. The rest of the group, Vic Dickenson, Nat Pierce, Danny Barker, Milt Hinton and Jo Jones, were all well-known for their superb musicianship and flexibility in playing different styles.
Allen's first selection was the Louis Armstrong/Jelly Roll Morton collaboration "Wild Man Blues". The reserved majesty of this work stands in direct contrast with "Open All Night", even though both were blues and in the same key. Allen plays well behind the beat in his solo, which features expressive smears, quarter tones, and blue notes. After a dramatic solo by Hawkins and a smooth one by Dickenson, Russell plays an extraordinary pair of choruses that shows that even an unintentional squeak can become an integral part of a solo. Rex Stewart's cornet solo is delightful and the shot of him bouncing with joy at his own jokes is one of my favorite shots in the show. "Rosetta" offers a change-of-pace from the blues, and Allen sings a fine Armstrong-inspired chorus. All of the horns acquit themselves in their solos, with the rhythm section offering fine support. Jo Jones plays a wonderful drum solo, staying within the chorus structure and varying his sounds to fit the chords. Allen's final chorus is a masterpiece of classic proportions.
Following Allen, there was a brief commercial break. Apparently, there was no sponsor for this show, and the only commercials on the kinescope are for shows playing later in the evening on CBS. Today, we're used to 15 minutes of advertising per hour on commercial TV; how refreshing to find a commercial break with only one 30-second spot!
"The Sound of Jazz" marked Thelonious Monk's first appearance on television. Crosby's intro fails to mention that in 1957, Monk was just starting to be recognized for his unique contributions to modern jazz. His trio played only one three-minute selection, but this version of "Blue Monk" is one of Monk's finest solos on film. Monk believed that using the theme in improvisation was an important part of his music. Hentoff notes that during rehearsals, Monk continued to refine his solo while remaining within his allotted time frame. The solo is very thematic, but contains several subtle and intriguing variations on the melody. The visuals are almost as striking as the music. Monk wears a beret, bamboo-framed dark glasses and a pair of soft-soled shoes. There is a foot-tapping shot (which seems obligatory in jazz videos) that shows Monk tapping and sliding his foot to the music. Count Basie sits in the curve of the piano, obviously intrigued by Monk's music (apparently, Monk was not happy about Basie watching him), and there are widely contrasting reaction shots of Coleman Hawkins, Jimmy Rushing and John Crosby. If the viewer is surprised at Hawkins' enthusiasm, he should be reminded that Hawkins was one of Monk's first employers!
Following Monk, the Basie All-Stars returned for two numbers. Crosby's introduction reveals another change: he refers to the rhythm section as one of the most famous in jazz history, and then gives the names of Basie, Freddie Green, Eddie Jones and Jo Jones. Of course, Crosby was referring to Basie's All-American Rhythm Section, in which Walter Page played bass. Page was scheduled to play the show, but was gravely ill, and passed away 12 days after the show aired. Eddie Jones was Basie's current bassist and filled in for the Columbia recording and the CBS broadcast. "I Left My Baby" features Jimmy Rushing's mournful blues singing and a tenor sax obbligato by Ben Webster. The solos by Coleman Hawkins on tenor sax, Dicky Wells on trombone, Roy Eldridge on flugelhorn and Count Basie on piano reflect the dramatic tone of the piece.
The mood changes completely for "Dickie's Dream", an up-tempo jam featuring solos by nearly every member of the orchestra. In order, the solos are by Basie, Webster, Benny Morton, Joe Wilder, Mulligan, Dickenson, Eldridge, Emmett Berry, Hawkins, Wells, Joe Newman and Basie. The Columbia recording is significantly less energetic than the broadcast version, and one suspects that as the show was proving to be an artistic triumph, the musicians became more enthusiastic as the broadcast progressed. There's a lot of esprit de corps as the band cheers on Vic Dickenson, and whatever Billie Holiday whispered in Basie's ear made him very happy. And just as Pee Wee Russell made a squeak part of his "Wild Man Blues" solo, listen to how Roy Eldridge makes his trademark squeals an integral part of his "Dickie's Dream" solo (and later, how it enlivens his appearance on "Fine and Mellow".)
After another commercial came the segment considered the finest part of "The Sound of Jazz", Billie Holiday's "Fine and Mellow". The entire performance is exquisite, with Billie in superb voice, and fine solos by all of the musicians. However, it was made especially memorable for the reunion of Billie and her favorite tenor man, Lester Young, both of whom would pass away within the next two years. Nat Hentoff relates the moment:
About to sing, she was perched on a high stool, facing a semi-circle of musicians who were all standing. Except one, Lester Young. Prez (as Billie had named him long before) was sick. He had been so weak during the run-throughs that most of his solos during a previous segment with Basie's band had been split between Ben Webster and Coleman Hawkins. Now Prez was slumped in a chair, his eyes averted from Billie, whom he had not talked to for some time. Once they had been very close, and I didn't know what discord had kept them estranged for so long, but throughout the rehearsals they had ignored each other. Lady Day (as Prez had named her) began to sing, and in the darkened control room, the producer, director and the rest of the technicians leaned forward. The song, which Billie had written, was one of the few blues in her repertory. This time she was using it not to speak so much of trouble, but rather of the bittersweet triumph of having survived—with some kicks along the way. Despite the myth that, toward the end, Billie invariably sounded like a cracked husk of what she had been before, on this afternoon, she was in full control of the tart, penetrating, sinuously swinging instrument that was her voice. It was time for Prez's solo. Somehow he managed to stand up, and then he blew the sparest, purest blues chorus I have ever heard. Billie, smiling, nodding to the beat, looked into Prez's eyes and he into hers. She was looking back, with the gentlest of regrets, at their past. Prez was remembering too. Whatever had blighted their relationship was forgotten in the communion of the music. Sitting in the control room, I felt tears, and saw tears on the faces of the others there, including Herridge.
Roy Eldridge's contribution should not be overlooked. He had the last solo of the tune, and like the others, he was scheduled to play one chorus. But as he finished one chorus, he suddenly had the urge to do another. He hit the same high squeal as on "Dickie's Dream" and launched into a second chorus. It was totally unexpected and it would have been lost if not for the keen eyes of Herridge and Smight.
In his recorded remarks, Jimmy Giuffre emphasized the importance of communication in his music. "The Train and the River" illustrates the concept perfectly, with Giuffre's clarinet and saxophones, Jim Hall's guitar and Jim Atlas' bass constantly swapping roles between soloist and accompaniment. The camera work is astounding: the entire piece is captured in one unbroken shot, with the camera man moving in a slow circle around the trio. Alfred Hitchcock used this method in his 1948 film "Rope", and his cameramen had to rehearse for several hours to get one good 10-minute take. That "The Sound of Jazz" cameraman (whomever he was) pulled this off on a live television broadcast is nothing short of miraculous.
A typical jazz television show would end with an all-holds-barred jam session featuring the entire cast. Herridge avoided such a cacophonous finale, and offered a low-key chamber jam featuring the clarinets of Jimmy Giuffre and Pee Wee Russell. The two clarinetists communicated brilliantly with Giuffre staying in the chalumeau register and Russell playing above him. Russell had been stuck in Dixieland bands for years, and he longed to explore modern jazz. In 1956, he recorded a blues with Giuffre at Music Inn, and in succeeding years, his albums featured more sophisticated repertoire, culminating in performances of modern jazz classics with Monk and Henry "Red" Allen. The subtle improvised blues he performed with Giuffre on "The Sound of Jazz" was an important step in Russell's eventual emergence as a unique musician who could improvise in several jazz styles.
"The Sound of Jazz" received glowing reviews in the press, and enthusiastic mail from viewers. A woman from White Plains, New York wrote that seldom does one get the chance "to see real people doing something that really matters to them". Eric Larrabee's liner notes to the Columbia album state that "the best thing that ever happened to television happened on CBS between five and six on December 8, 1957" and that it obliterated all previous standards of comparison. "The Seven Lively Arts" went off the air shortly after "The Sound of Jazz", but Herridge and his crew were given a new series, called "The Robert Herridge Theatre" which played from 1959 to 1961. For that series, Herridge produced two more jazz shows, "The Sound of Miles Davis", recorded between the two sessions of "Kind of Blue", and "Jazz From Sixty-One" featuring groups led by Ben Webster and Ahmad Jamal. Later, Herridge produced a now-lost program featuring Duke Ellington and his Orchestra, and eventually retired from television in 1966. He did one further jazz show, a 1981 tribute to Ellington on the PBS series, "Kennedy Center Tonight". While the show was respectable, it beared little resemblance to Herridge's earlier works. During the production of the show, jazz film collector David Chertok approached Herridge and said "I just want you to know that "The Sound of Jazz" was a landmark. It was the most incredible musical show ever done on television". Herridge replied, "Thank you very much. How come I'm not working?" Herridge died of a heart attack later that year.
Few shows have followed in the wake of "The Sound of Jazz". Timex's series of "All-Star Jazz Shows" were inspired by the success of Herridge's broadcast, but despite some memorable segments (including the only duet by Louis Armstrong and Dizzy Gillespie on the fourth show) the programs had too many musicians with not enough time to perform. Herridge's most faithful followers were probably Art Ford and Ralph J. Gleason. Ford's short-lived program "Jazz Party" featured informal jam sessions using many of the same musicians that had appeared on "The Sound of Jazz". Unfortunately, Ford's program, made for a station in Newark, New Jersey only appeared for about a half year. Gleason's show "Jazz Casual" was shot in San Francisco and distributed on National Educational Television (the predecessor to PBS). The show featured artists for a half-hour of music, and Gleason interviewed most of the musicians without taking undue time away from the music. Gleason's show had two runs, one in 1961-1963 and another in 1968. While Ford's programs have not been issued on home video, the entire collection of Gleason's show can be found here.
"The Sound of Jazz" has also been issued on home video. There are technical issues with some of the issues, including missing and misplaced tracks, and incorrect running speeds (The version used in this article correct all of the flaws). Yet, one compilation that includes the show offers an eternal tribute to Herridge and "The Sound of Jazz". It's title? "The Greatest Jazz Films Ever".